PERISCOPE:
The cream churns
For years, university students have been accused of being shortsighted and politically apathetic. A series of student movements launched recently shows that university students are willing to speak up about their concerns. Go to article
RELATED ARTICLE: Silence is golden
RELATED ARTICLE: Prof. Wu Chia-wei: "Don't play to gallery"
CULTURE:
Da chai : a long-practised ritual
Da chai is a long-practised ritual in Taosim. Some people believe that through da chai, they can commune with the deceased. Go to article
SOCIAL ISSUES:
Shooting arrows on cupid's behalf
When a "better-half" is not in sight, some people turn to matching companies for help. Go to article
EDUCATION:
Unpopular A-level subjects
A-level subjects like French and English literature are unpopular, but the Examination Authority plans to keep them. Go to article
CULTURE:
Allah's follower in Hong Kong
Islam is the religion of a significant minority of Hong Kongers. Go to article
SOCIAL ISSUES:
The survival of NGOs
NGOs bear the brunt in this economic downturn. Go to article
LEISURE:
Classical music can be popular too
There is a common, but mistaken. belief that classical music is enjoyed by only a few educated people. Actually, people from all walks of life enjoy it. Go to article
LEISURE:
Photo stickers - yet more Japanese culture
Like other new Japanese products, photo stickers have become popular in Hong Kong. However, this could be more than a trend. Go to article
SCIENCE:
A toy testing story
Toys with toxins endanger children's lives. The Hong Kong Government Laboratory determines whether toys are safe. Go to article
PEOPLE:
The engine behind South China Soccer
Soccer is believed to be the most popular sport in Hong Kong. Being a soccer manager might seem like an interesting job, but it is not as easy and enjoyable one might think. Go to article
PEOPLE:
A doctor who helps teenagers
Dr. Choi Yuen Wan gave up his career as a doctor to help teenagers. He finds his job now even more rewarding than being a doctor. Go to article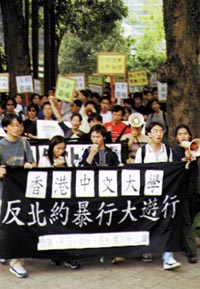 Cover Story: Students movements show that students are willing to speak up. Go to article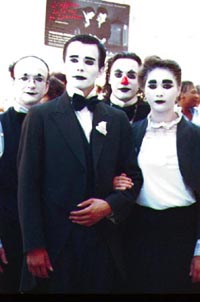 Photo feature: Show time - Anyone who has the will to display their talents will find a way. Some find their outlets on the streets. Go to article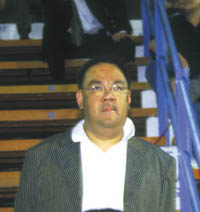 People: Being a soccer team manager is a tough job. Go to article
FROM THE EDITOR:
Today's students
It's unfair to compare the students of today with those of the 60's; the times have changed....
Go to article