Periscope:
WIDENING TOLO HIGHWAY
Despite complaints from different quarters, the government still thinks that widening Tolo Highway is "an 'ultimate solution' for common good". Go to article
RELATED ARTICLE: Impact on Water Sports
Social Issues:
UNDYING PORTUGUESE LEGACY
Macau will return to Chinese rule in less than a month. Although Portuguese influence will be diminished, its culture remains. Go to article
Social Issues:
TIME BOMBS OVERHEAD
Illegal structures threaten people's lives; yet they are found everywhere in old districts of Hong Kong. Go to article
Social Issues:
STRIVE TO INNOVATE
Youth centres redevelop programmes for teenagers. Go to article
Education:
TALENTS POP UP
The Quality Education Fund gives students an opportunity to find themselves outside their studies. Go to article
RELATED ARTICLE: Alternative view on education
Education:
VARIETY IS THE SPICE OF THE EDUCATION REFORM
The Education Commission has launched an education reform. Discussion has taken place on what tertiary eucation should be like. Variety is the name of the game. Go to article
Culture:
SURVIVAL OF CULTURAL MAGAZINES
There are at least 600 magazines circulating in Hong Kong. However, Hong Kong's market is not diverse enough to support these magazines. Go to article
Leisure:
STUDENT UNION ON AIR
It's not a common student union - it's a student union that has its own territory-wide radio channel. Go to article
Leisure:
INLINE SKATING
Contrary to popular belief, many people who do inline skating do not skate to catch up with the trend. Go to article
Science:
AN END TO FAMINE
A shortfall in the food supply might affect the people of China. The introduction of super hybrid rice might solve te problem. Go to article
RELATED ARTICLE: Genetically Modified Food - Safety a Concern
People:
RACHEL CHIU FEELS EMPTY WITHOUT SPORT
Rachel Chiu Pik Kwan is a host of a children's programme and an amateur athlete. Go to article
People:
EPHEMERAL YET MEANINGFUL
Faith Liu has been taking care of the terminally ill for 14 years. She gives the patients courage to face death. Go to article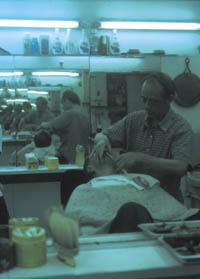 Cover Story: A closer look at Shanghainese barbershops. Go to article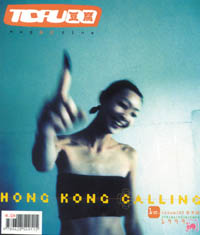 Culture: Many cultural magazines are struggling to survive. Go to article
Science: Hybrid rice might be a solution to famine. Go to article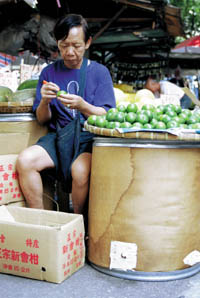 Photo features: Seasoned tangerines - profitable tradition. Go to article
From the editor:
WELCOME 2000 WITH CLEANLINESS
Answerman:
IF YOU COULD CHOOSE THE CAPITAL CITY OF CHINA AGAIN, WHERE WOULD IT BE?