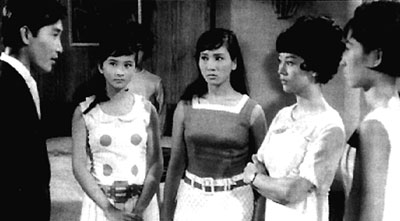 Coming Soon
Opening of first local
film archive by 1998
By Michelle Chow

The first Hong Kong film ar- chive will open its new fa- cilities soon, but some say the project is long overdue. "Long before the '70s, a film archive was already needed in Hong Kong," said Mr. Ng Ho, an associate professor in the Department of Cinema and Television Production at Hong Kong Baptist University. In 1992, the Urban Council finally decided to establish the first local film archive — officially known as the Hong Kong Film Archive — to preserve local films.
This was great news for film buffs.
With an estimated construction cost of $150 million and an annual operating cost of $14 million, the fully fledged archive is scheduled to be completed and inaugurated by the end of 1998.
The archive will be well equipped in a permanent building, now under construction in Sai Wan Ho.
Its major functions are to acquire, conserve, catalogue, document, research and exhibit locally produced films and related materials.
With a net area of 2,500 square meters, the archive will be comprised of film storage areas, conservation laboratories, a room for showings and seminars, and an exhibition hall — as well as a research and study centre with individual viewing booths.
It will have a computerized cataloguing system for recording filmography and technical information.
A film panel comprised of 10 experts from the local film industry acts as an advisory body for the archive.
In the last 80 years in Hong Kong, an astonishing number of films have been destroyed, lost or even thrown away.
Said Mr. Ng, who is a film panel advisor to the archive: "There are not even 10 films produced before 1949 that are preserved.
"Some were destroyed during World War II; others were destroyed through poor storage and the hot, humid climate of Hong Kong," he continued.
Another film panel advisor, Mr. Paul Fonoroff, said, "If we don't preserve films, we will never be able to see the charming stars of the '30s and movies of the '50s and '60s."
Mr. Ng agrees.
"The most important thing is to keep and preserve local films, which are a precious legacy of culture," he said. "We are lagging behind other countries in (preserving) the legacy of cultural values."
When asked about acquisition policies, Ms Angela Tong, manager for acquisitions of the Hong Kong Film Archive, said the archive is not selective.
"We are making efforts to locate all Hong Kong films of any type — and from any period of time," she said.
"For the time being, our first priority is to collect old Hong Kong films."
There were obstacles in establishing the Hong Kong Film Archive at the beginning.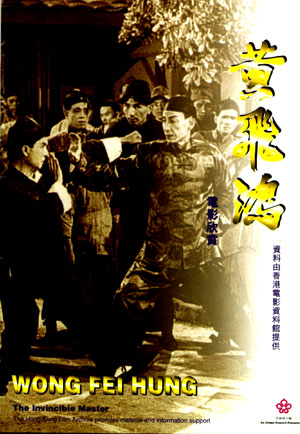 Ms Tong said, "Many films were not finished or even lost. It is hard for us to persuade filmmakers to donate films.
"Filmmakers in the past were not concerned about the preservation of films. They did not think of keeping a copy after selling a film overseas."
Mr. Fonoroff said, "As a film panel advisor, I strongly recommend that the Hong Kong Film Archive buy old films from theatres.
"This is an easier way to acquire precious old Hong Kong films."
An old theatre in San Francisco's Chinatown kept Hong Kong films shown since the beginning of this century.
Coordinators of the International Film Festival found as many as 500 Hong Kong films sold to this theatre.
Mr. Fonoroff said, "There are Hong Kong films (in San Francisco) produced 40 years ago which are still in good condition."
Added Mr. Ng: "The climate there is very suitable for keeping films and negatives."
This has encouraged the Hong Kong Film Archive to locate Hong Kong films in other overseas locations.
Ms Tong said, "On learning there are some Hong Kong films in the archive in Beijing, we tried to make copies or videos from them."
The Hong Kong Film Archive now secures film donations extensively and provides basic conservation treatment to its collection.
Ms Tong said, "We try to improve the quality of films. For research purposes, we are progressively converting our collection into Betacam format."
Ms Tong admitted the setting up of a film archive in Hong Kong is late. "When compared to the development of film industry in Hong Kong, the film archive is a late comer."
No film archive was set up previously mainly because of a lack of concern by government and the filmmakers themselves.
Mr. Fonoroff said, "Our government considered motion pictures as mere commercial products and neglected the importance of preservation."
Added Mr. Ng: "Both the Hong Kong government and the Chinese government did not take the initiative to preserve local films."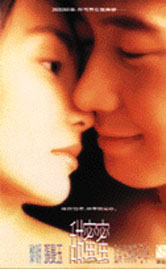 Mr. Fonoroff, however, holds an optimistic attitude about the future of Hong Kong films.
"The establishment of the Hong Kong Film Archive may improve the image of Hong Kong films," he said.
"It provides a channel for research and study of local films.
"Advisors of the Hong Kong Film Archive and I oppose the idea of an archive that is not as open to the public as the one in Beijing," he added.
The Hong Kong Film Archive will show non-profit-making films to the public at popular prices, including thematic series.
It will also hold exhibitions and seminars, publish filmographies, and offer membership to bona fide researchers.
Mr. Fonoroff said, "I have no doubt that the quality of the Hong Kong Film Archive will meet international standards when compared with film archives in other countries."
Ms Tong added that the archive in Hong Kong follows international standards and uses other film archives as benchmarks.
With not more than 20 staff, the Hong Kong Film Archive has now collected some 800 films. Most of them are productions of the '60s and '70s.
In addition, around 20,000 items of film related materials have already been collected. They include posters, photos, stills, cinema handbills and magazines.
Mr. Ng said, "The archive is making good progress and I have confidence in the staff."

January 1997
Return to contents