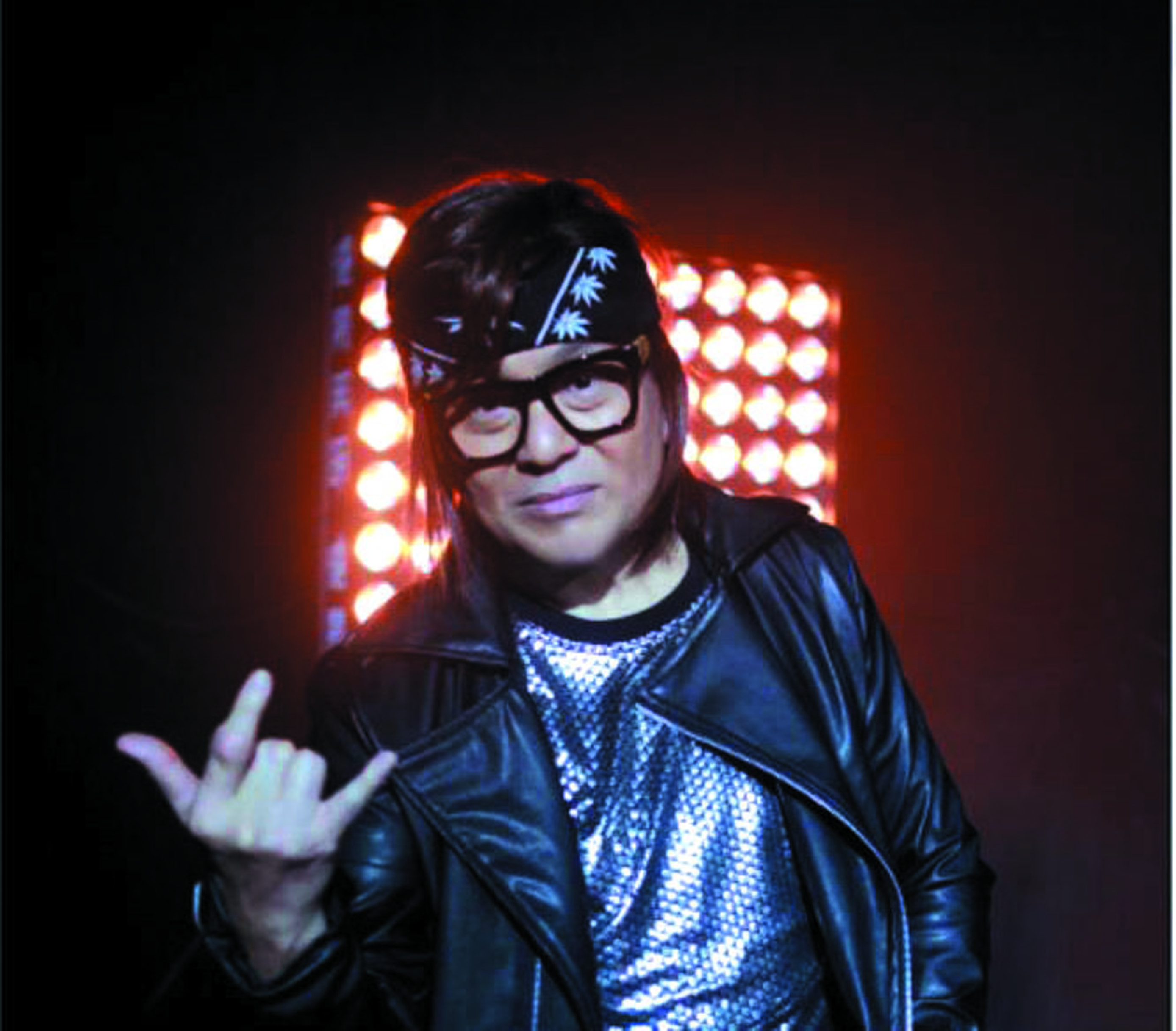 Sixty-year-old rocker Simon Chung, former vanquisher of the legendary Leslie Cheung, is in the limelight again after Voice of China stint
By Katrina Lee
Dressed in a casual outfit of red T-shirt, jeans and a bandana and wearing a pair of bold square frame glasses, Simon Chung Wai-keung, took to the stage as a contestant in The Voice of China Season 2. The nationwide singing contest tops the ratings in China and at 60, Hong Kong rocker Chung was its oldest competitor.
In the second round of the competition, Chung battled with a young contestant by performing a duet of the Beatles classic Hey Jude. Chung took the lead to mentor and encourage his rival and their performance worked up to a rousing finale, with the audience swaying along to the melody and joining in singing the chorus.
Chung's performance won him plaudits from the judges and audience alike, one of the judges was even moved to tears. But he lost out to his much younger rival, who ended up making it to the semi-finals. On the record, Chung says the elimination did not hit him hard and that enjoying his time on stage is more important than winning a title.
After all, early on in his career, he won a big award, beating the late Cantopop and movie legend Leslie Cheung Kwok-wing into second place, and harboured dreams of becoming a rock star. But life did not turn out that way.
Now, Chung says he thinks he achieved his goals on The Voice of China by showcasing his musical talent and sharing his passion for music with a large audience. He smiles proudly when he recalls the concert-like atmosphere he managed to create in the studio with his performance of Hey Jude.
The song is one of his favourites by one of his favourite bands. Chung's love of rock 'n' roll was greatly influenced by the British band, whose songs were very popular when he was young. Chung says he was struck by how close to life the lyrics were and how the melodies and rhythms expressed emotions.
Chung finds pop music too restrictive, as songs must be sung smoothly and in-key. On the contrary, he says he can express his emotions and personality in more diverse ways through rock.
For Chung, being able to perform rock music is more important than being able to merely perform on stage, even though it was his determination to stick to his musical preferences that finally dashed his dreams of becoming a singer.
Back in 1977, Chung entered the Asian Music Contest held by Rediffusion Television (RTV). He took the title with his performance of These Eyes, a song by a Canadian rock band, The Guess Who. In the process, he beat another newcomer, Leslie Cheung Kwok-wing into second place. Both men were offered contracts and for Cheung, the rest was history.
But for Chung, life as an RTV artist was different from what he had expected. There were few opportunities to perform rock songs and instead the company arranged for him to lip-synch to pre-recorded songs in variety shows. "I thought being a singer would mean I could have a live concert, but it was completely different," Chung says.