Many university students are feeling anxious and hesitant because of too many club affairs. By Christine Tang
Mainland students experience phone scams in Hong Kong. By Lily Wang Elisa Yang was swindled...
Some students in mainland China spend money to secure internship opportunities.
By Leopold Chen Turbo Ice is facing difficulty as the government plans to seize its land for housing projects....
Hong Kong secondary students are doing less exercise due to the COVID-19 pandemic. By Yap Ying Ye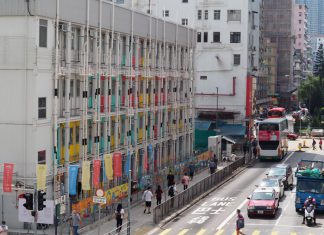 Tenants of transitional housing keep moving while waiting for public rental housing to settle down.