The dim pathway of pro-democracy district councilors Leung Pak-hei Wong Pit-man resigned from her post...
NGOs run time banks to build social capital in a caring community.
Feminism and LGBT+ accounts on Chinese social media have been made disappear.
Body type is becoming the only concern for students trapped in social media platforms. By Jack Deng
Disbandment of a an experienced professional union and what does this means to the future of political participation and civil society in Hong Kong.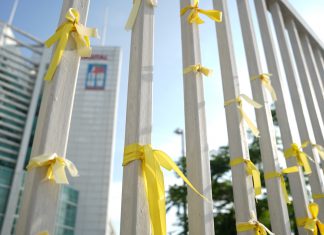 Former Apple Daily journalists remain in their profession, despite declining press freedom. By Gloria Chan Yi-lam