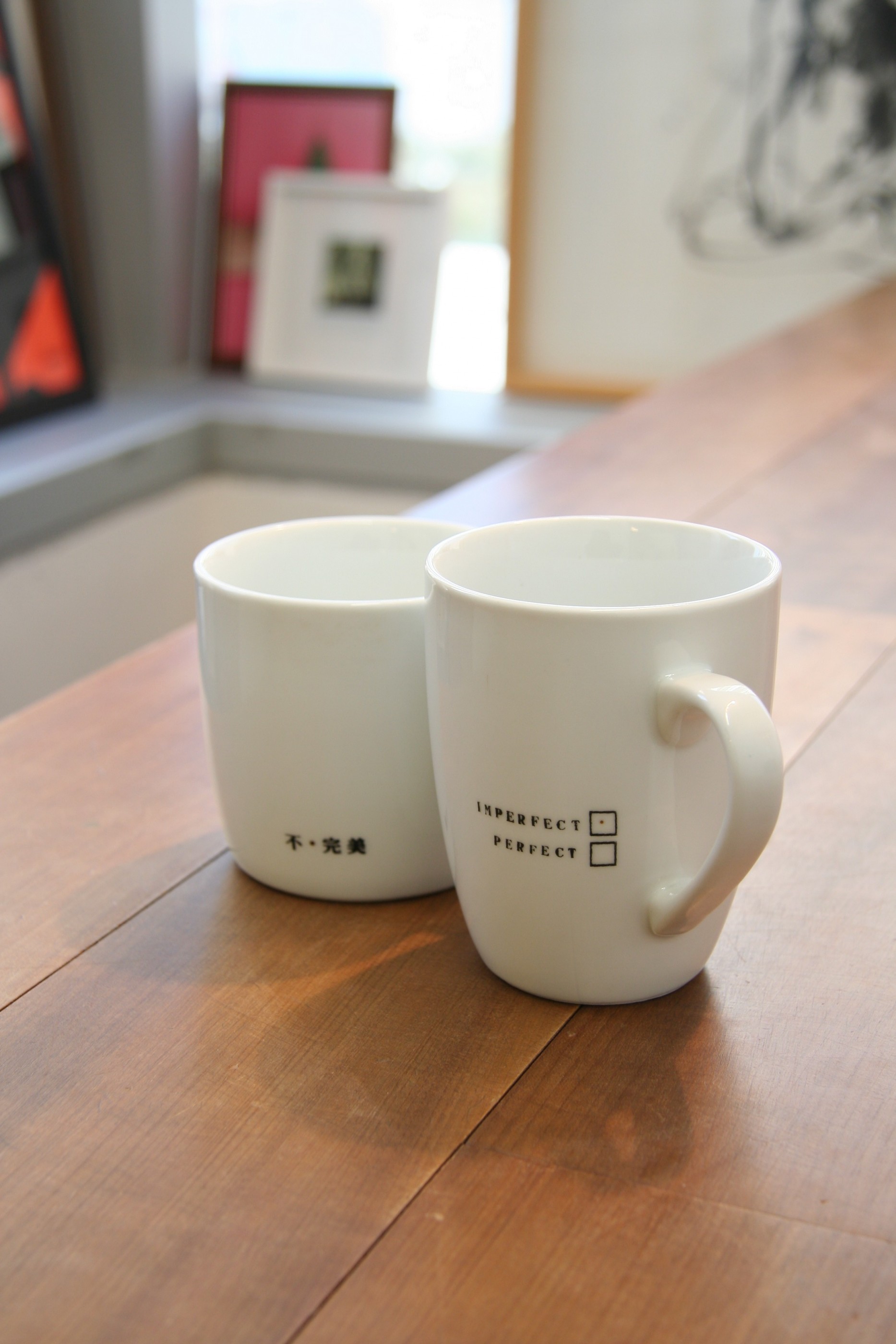 Because flawed mugs can be beautiful too
By Mavis Wong
We live in an age filled with discontent where people not only complain about others, but also themselves. You often hear people say, "I'm too fat", "I have too many freckles", "my skin isn't good enough."
Not only do we want our appearance to be perfect, but we also want the things we buy to be the best. We search for the best pair of jeans and the best pair of shoes. We look for headphones with the best sound quality and smartphones with the best looks and functions. And before we are willing to pay for something, we scrutinise it for the slightest trace of imperfection. But in doing so, are we just wasting our time and effort to satisfy an ideal perception of what constitutes perfection?
Founders and designers of CoDesign Eddy Yu Chi-kong and Lam Wai-hung are not chasing perfection. They launched I'MPERFECT, a line of products which were once seen as imperfect. The range includes mugs, pencils and notebooks. By taking the word "Imperfect" and inserting an apostrophe between the letters "I" and "m", Yu and Lam have turned "Imperfect" into "I'm perfect". They aim to encourage consumers to embrace and appreciate imperfection.
The idea popped up after a trip to a ceramics factory in mainland China. They realised that in the ceramics manufacturing industry, around 15 per cent of products are regarded as defective and are thrown away in every batch. If workers see as many as one black spot on any of the ceramic mugs, the mugs go straight into the dumpster. Outside the factory building, Yu and Lam saw a slogan that said, "Striving for Perfection" and they felt an immense urge to change the deeply entrenched idea that imperfection should not be tolerated.
The two designers collected mugs from the manufacturer and created designs that magnify the tiny spots that were thought to be defects. Instead of covering up the spots with elaborate designs, I'MPERFECT circled them and put the word "perfect" beside them. The designers made the imperfection the selling point of the mugs and transformed the mugs into something with a deeper meaning and more educational value. "The so-called imperfection can be something that makes us special… It itself might not be either good or bad," Lam says. "We only think it is bad because we judge it with our own values and perceptions."
As each mug has defects of its own, designers at I'MPERFECT continue to emphasise the "imperfection" and turn it into part of its uniqueness. The mugs come in various sizes and each one is unique. Even though most people would think that a good ceramic mug should be smooth, shiny and symmetrical, the I'MPERFECT project transforms the worthless into the priceless, and conveys the message that imperfection is natural, subjective and conditional. Also by giving these once-worthless mugs another chance, the project has conserved resources and achieved "upcycling" in creating products of higher value.
"Ultimately, we want to promote the message that it is okay to be imperfect," Yu says.
I'MPERFECT ceramic mugs are available at any Café 330 location.
For information on other products and activities powered by I'MPERFECT, please visit www.i-mperfect.org and www.facebook.com/imperfectX.
Go get yourself a mugful of imperfection today!
Edited by Natalie Tsoi and  Esther Leung