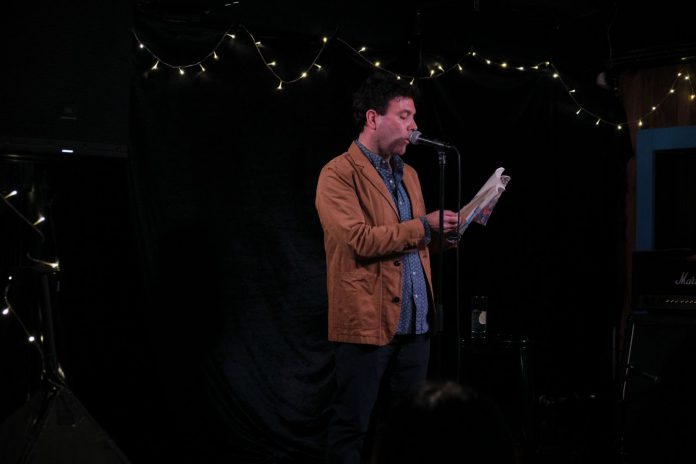 OutLoud Hong Kong, a poetry collective, is trying to revive the local literary scene through open-mic poetry.
By Victoria Fong
Jason Lee Eng-hun meets his fellow poets at the Aftermath bar in Central every Wednesday to read poems.
OutLoud Hong Kong is an open-mic poetry collective that has been running since 1998. Lee has become a co-organizer of OutLoud since 2018 after core members Kate Rogers left Hong Kong and David McKirdy stepped back to allow fresh blood to take over.
"We offer a free, open, neutral, safe space for artistic expression in Hong Kong. We respect the autonomy and the dignity of both the readers and the people that they are addressing," says Lee, who is a lecturer at the Department of English Language and Literature at the Faculty of Arts at Hong Kong Baptist University.
Since the social movements in 2014 and 2019, Lee has observed a shift in the demographic of poets and content read at OutLoud.
"I think many younger group members have started to write about the Hong Kong community (since the social movements). We have started to see more young people coming (to poetry nights) since 2014, and even more in the past three years," he says.
While OutLoud runs on the first Wednesday of every month, its sister poetry group, Peel Street Poetry, is held on every Wednesday except for the first week to avoid time clash. Lee says he has been trying to distinguish OutLoud from Peel Street Poetry by featuring more local representation in the collective.
"Hong Kong has so much to offer culturally, but the literary scene never seems to be adequately celebrated. We have a logo which also includes the Chinese equivalent of our name (隨言香港), which represents 'speaking out loud' or 'speaking freely, Hong Kong'," he says.
Regular participants are invited to be part of OutLoud's team. One of them is Louise Leung Fung-yee, who went to her first OutLoud event in the summer of 2019 after taking a poetry course taught by Peter Kennedy, an associate professor at the School of English at the University of Hong Kong (HKU).
"It is important for people to freely express themselves, even though the poems might not be perfect, especially during times like 2019. People need a safe space to share their thoughts and emotions," says Leung, whose poems can be found on platforms including Cha: An Asian Literary Journal, Voice and Verse Poetry Magazine, and Vermont-based art and literature zine Canto Cutie.
She has plans to grow the local audience by including Kongish—a form of English influenced by Hong Kong Cantonese—in English-language poetry.
"There are only a handful of local Hong Kong people attending poetry nights regularly. Most of the participants are highly educated, like university students or lecturers and professors," says the graduate of HKU.
"Many people are intimidated by English-language poetry because they think their English is not good enough or poetry must follow a certain structure. Kongish poetry is unconventional, and everyone can have fun with it," Leung adds.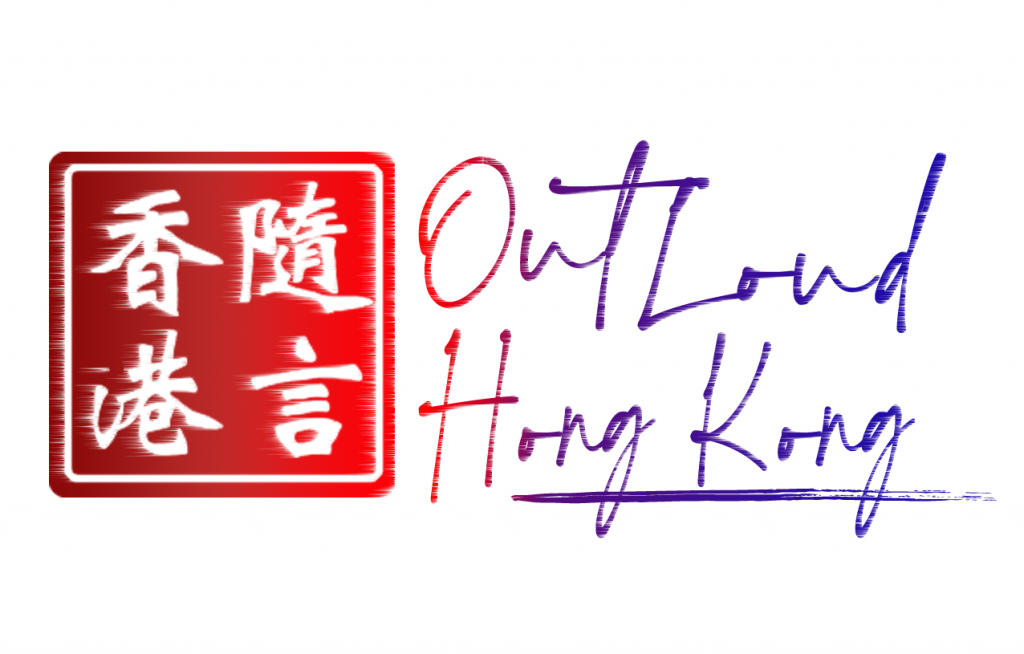 Another regular participant Felix Chow Yue-ching also shares Leung's view about making English-language poetry more approachable to locals.
"Hong Kong people may be reluctant to attend English-language poetry reading events when they see that most participants are expatriates or fluent English speakers. It is important to have a local presence in poetry nights to show that these events also welcome Hongkongers," says Chow.
"We have thought about holding Konglish or Hong Kong-themed poetry workshops at independent bookshops in Kowloon to attract people like secondary school students who don't usually go to English-language poetry events," the MPhil student at HKU adds.
Check out OutLoud's Facebook page OutLoud Hong Kong 隨言香港 or their Instagram account @outloud_hk for updates and announcements for themed poetry nights.
Edited by Gabriella Lynn
Sub-edited by Jack Deng