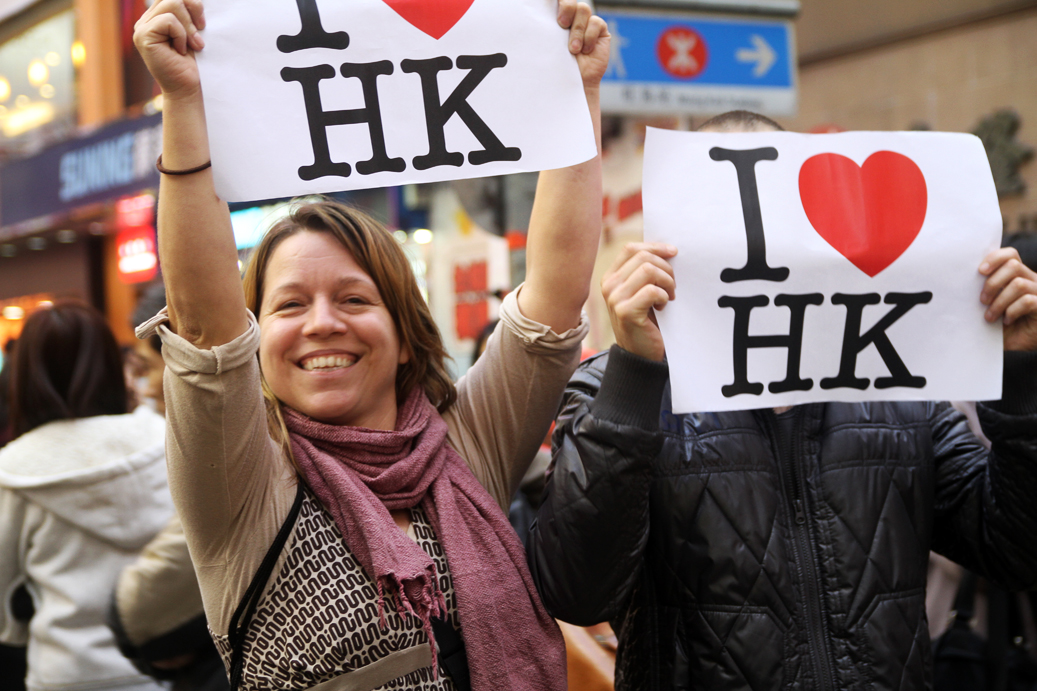 Local residents and tourists discover the secret side of Hong Kong on tours off the beaten track.
Reporter: Yvonne Yeung
In a long, dark corridor in one of the residential blocks in So Uk Estate, British school teacher Rebecca Barron squats down and peeps through a mail slot to get a look inside a vacant flat. She is astonished to learn that the 200-square-foot flat was designated for a large family.
"I was a little shocked as I thought the apartments were far too small for families with eight to 12 people," Barron says. She, her fiancé and her 13-year-old daughter are visiting Hong Kong for the first time and they are participants in the inaugural city tour to be organised by Secret Tour Hong Kong. The tour's organisers aim to show the "real" Hong Kong to visitors and locals alike for free.
"I have seen how people live now and how current government policy is having a profound impact on their lives. It is what I wanted to see," Barron says. She found out about the tour on The CouchSurfing website and was attracted to the idea of a non-profit-making tour that revealed the inner workings of the place she was visiting.
The six foreigners and five locals who follow the two founders of Secret Tour Hong Kong do not know what to expect other than that they will see hidden sides of the city. They have not been told of the exact itinerary beforehand.
Although the 11-hour tour is free, participants have to pay for the food and fees for public transportation. It begins at noon with yum cha in a Chinese restaurant in Sham Shui Po. The participants and tour organisers share baskets and plates of dim sum around a circular table while discussing Hong Kong's housing policies over cups of tea. After lunch, they walk to a flea market in Ap Liu Street and visit the Lei Cheng Uk Han Tomb Museum.
As they walk from Sham Shui Po to Cheung Sha Wan, Josie Cheng Ho-yi, the 24-year-old co-founder of Secret Tour Hong Kong, explains the architecture of the older public housing estates. Referring to a stack of notes in her hand, she reels off facts about the soon to be disbanded So Uk Estate community. Cheng even tells her own stories about growing up in the neighbourhood.
Cheng says she was inspired to start Secret Tour Hong Kong by the walking tours she joined in Europe as an exchange student. "We met many people and shared human stories with each other," she says. Chatting with local people helped her to understand the countries she visited far better than just visiting the usual tourist spots.
The copywriter teamed up with another 24-year-old, advertising creative, Stephen Chung Chun-kit, to establish Secret Tour Hong Kong earlier this year. "We wanted to create a chance to meet and chat with people we never knew before," says Cheng. The founders skip the usual tourist spots, shopping malls and theme parks. Instead, they take participants to rarely visited places to experience the life of ordinary Hong Kong citizens.