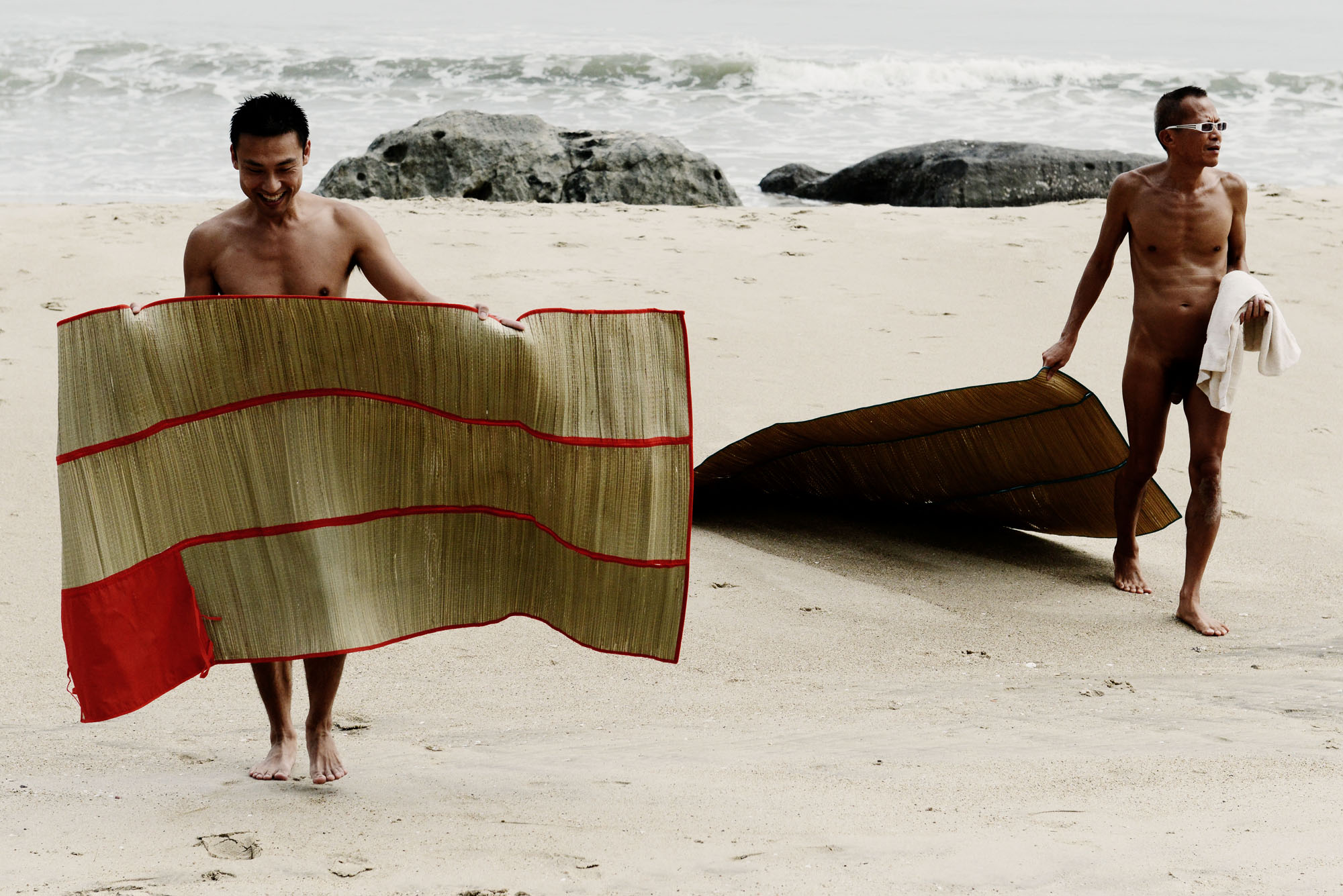 Hong Kong's home-grown nudists pursue state of nature
By Rene Lam
On a tranquil beach at the southern edge of Lantau Island, sunbathers laze around reading, taking photographs of the scenery and snoozing. They are much the same as sun-seekers you might find on any of Hong Kong's beaches, except that trunk marks and bikini lines do not mean anything to them.
Although Hong Kong law forbids complete nudity outdoors, local nudists can still find some oases in isolated parts of Lantau, on beaches on the outlying islands off Sai Kung and a few other secret spots around Hong Kong that are usually deserted on weekdays.
Wing, who does not wish to disclose his real name, has taken time off work on this Friday afternoon to join a group of nudists who met up through social networking sites. He found out about the event after receiving an online invitation to a 'Sunbathing Naturalist Gathering'.
Although the 39 year-old has been a nudist for ten years, this is the first time he has ever sunbathed with nudist companions. "Because I only come on weekdays, it is difficult to schedule a holiday with friends," says Wing, "it is nice to meet new friends with the same interest."
It took this group of ten nudists two hours to get to their destination and when they get there they strip off completely, without hesitation or awkwardness. It so happens there are some other unclothed people on the beach. They exchange smiles and go on drenching themselves in the sun.
However, when families or village people very occasionally pass by, everyone is on alert. Some quickly put on their swimsuits, some use a towel to cover their genitals. "The most important principle is to not disturb anyone… I do not want to be confrontational. After all, we are just a minority. Plus, it is prohibited by the Hong Kong law," Wing says.
Leading today's group is 44-year-old Zeno, who says there are usually no more than 15 participants at each gathering. These can be held either indoors or outdoors, and participants range from 18 to 50 years of age.
Zeno has been a nudist for ten years. Besides nude sunbathing, he also does nude hiking, nude Yoga and figure drawing with nudist Facebook friends. He feels delighted and relaxed to be naked in Mother Nature. "We did not wear anything when we came to this world," he says.
For Zeno, going bare is about getting back to basics. The desire to peel off his "second-skin" is a natural one but stripping down is about more than just removing physical items of clothing. "When you are naked, you tend to be more honest and open. You would talk more about your feelings from depth of your heart," he says.