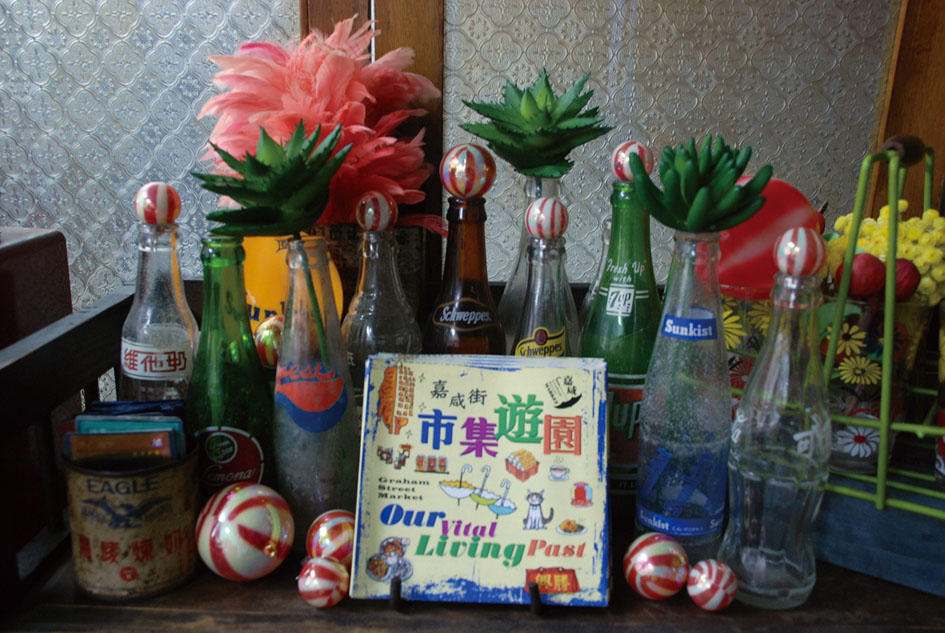 Toys are not only meant for children 
By Jennifer Lam
The walls are lined with glass cabinets packed with popular Japanese cartoon characters from the 1970s. Figures of the Transformer Mazinger, the lovable robot Robocon and the pigtailed candy mascot Peko Chan sit neatly on display in this local toy shop tucked away in a corner of a shopping centre in Wan Chai.
Ben Cheng Chun-nam is one of the employees at Waikukok which specialises in vintage toys imported from Japan. Cheng, who is 40, started collecting toys when he was in primary school and developed a passion for making models early on. He says building toy models brings the unique satisfaction of making things from scratch. He recalls that when he was in primary six he would walk to school in order to save money to buy toy models.
He once spent three whole days on building a Gundam model from the popular Japanese animation series featuring giant robots. Cheng says what he enjoys is the all-encompassing process of building toys. "You stay up all night to build the toy model and won't even think of anything else," he says with a satisfied smile.
Before working in Waikukok, Cheng used to run a restaurant. At that time he was a regular customer at the shop and would often work there for free in his spare time. Two years ago, he decided to quit the restaurant and work full time in Waikukok. "I love working in this particular industry; I love toys," says Cheng.
Ironically, now that he has given his working life over to toys, he can no longer collect them. Cheng says there is a hidden rule in the toy retailing industry that retailers are not allowed to collect vintage toys, so there will be enough toys for customers to buy. "If we all keep collecting toys then there would be nothing for sale!" Cheng laughs. Nevertheless, he says he does not mind sharing the toys with customers because it is good for the trade overall.
Cheng admits collecting vintage toys can be an expensive hobby. He says he used to spend over HK$10,000 every month on buying toys and some customers of Waikukok spend as much as HK$80,000 to HK$100,000 a month on collecting toys. Cheng says vintage toys like robot models are not just pieces of plastic, but are channels through which people can relive their childhood memories, and that is simply priceless.
While Waikukok mainly sells vintage toys imported from Japan, some local toy collectors are enthusiastic about collecting old toys that were made or designed in Hong Kong.