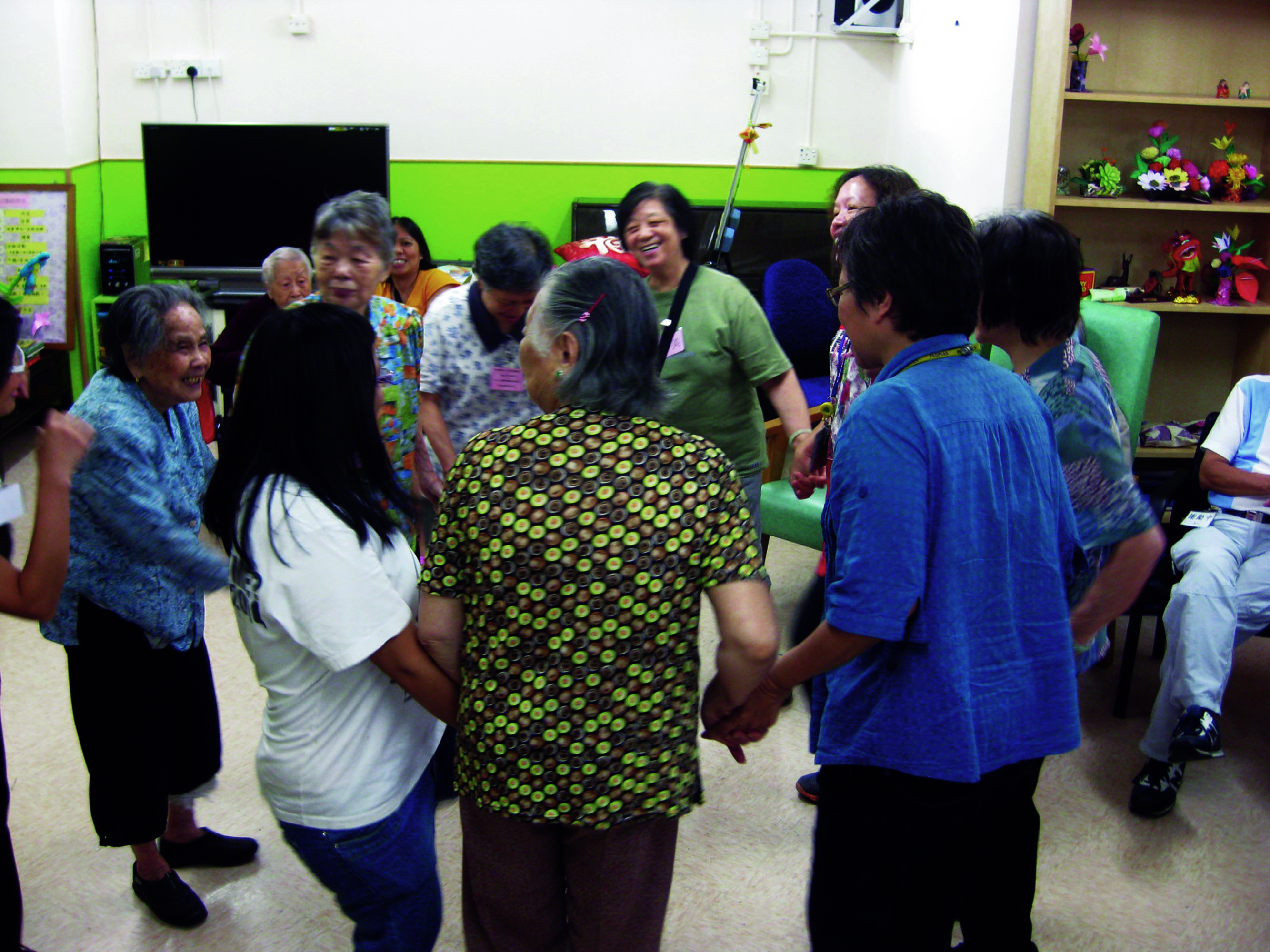 Mental health problems and suicidal thoughts are common but often overlooked in the elderly
By Charlene Kwan and Katrina Lee
The sound of laughter and song travel along the corridor from a spacious room decorated with handicrafts and colourful collages. Tables with mahjong and chess sets have been set up, awaiting players to take their places. Walking closer to the cheerful sounds reveals a group of elderly people singing and listening to Cantonese opera.
Except for being livelier, this scene could resemble those found in most elderly homes. From the happy faces of the elderly people here, it might be hard to guess it is a centre providing hospital day services for elderly people diagnosed with mental disorders. Indeed, the Psychogeriatric Ambulatory Care Centre (PACC) of Kwai Chung Hospital is the only centre of its kind in Hong Kong.
Mental health problems are common among the elderly aged 60 or above in Hong Kong, some 30 to 40 per cent of whom are believed to have some sort of psychiatric disorder. Despite such a high prevalence, the care and attention they receive from society is far from satisfactory and there are unique challenges facing the mentally ill elderly that present obstacles to recovery.
Depression is one of the most common mental illnesses found in older people and affects up to 15 per cent of the elderly population. If left untreated, it can lead to suicide. According to the Institute of Mental Health (IMH) at Castle Peak Hospital, deaths from suicide are three times higher among the elderly than in the general population and 90 per cent of elderly suicide completers suffered from depression.
Unfortunately, many elderly people tend to hold back their feelings and needs, which can make it hard to identify depression. Rufina Au, a registered nurse with more than 10 years' experience in taking care of elderly patients, says older people are often already grateful that their children are willing to live with them; they dare not ask for much from them. "Those who were born in the 1920s and 1930s have pretty good endurance, they do not want to cause trouble for others," she says.
At the same time, family members can easily neglect signs of depression in their ageing parents and grandparents. Au says those who live with their parents, often have the perception that the elderly are fine as long as they can still eat and sleep. They tend to belittle the potential significance of older people suffering from bad moods and losing their appetites.