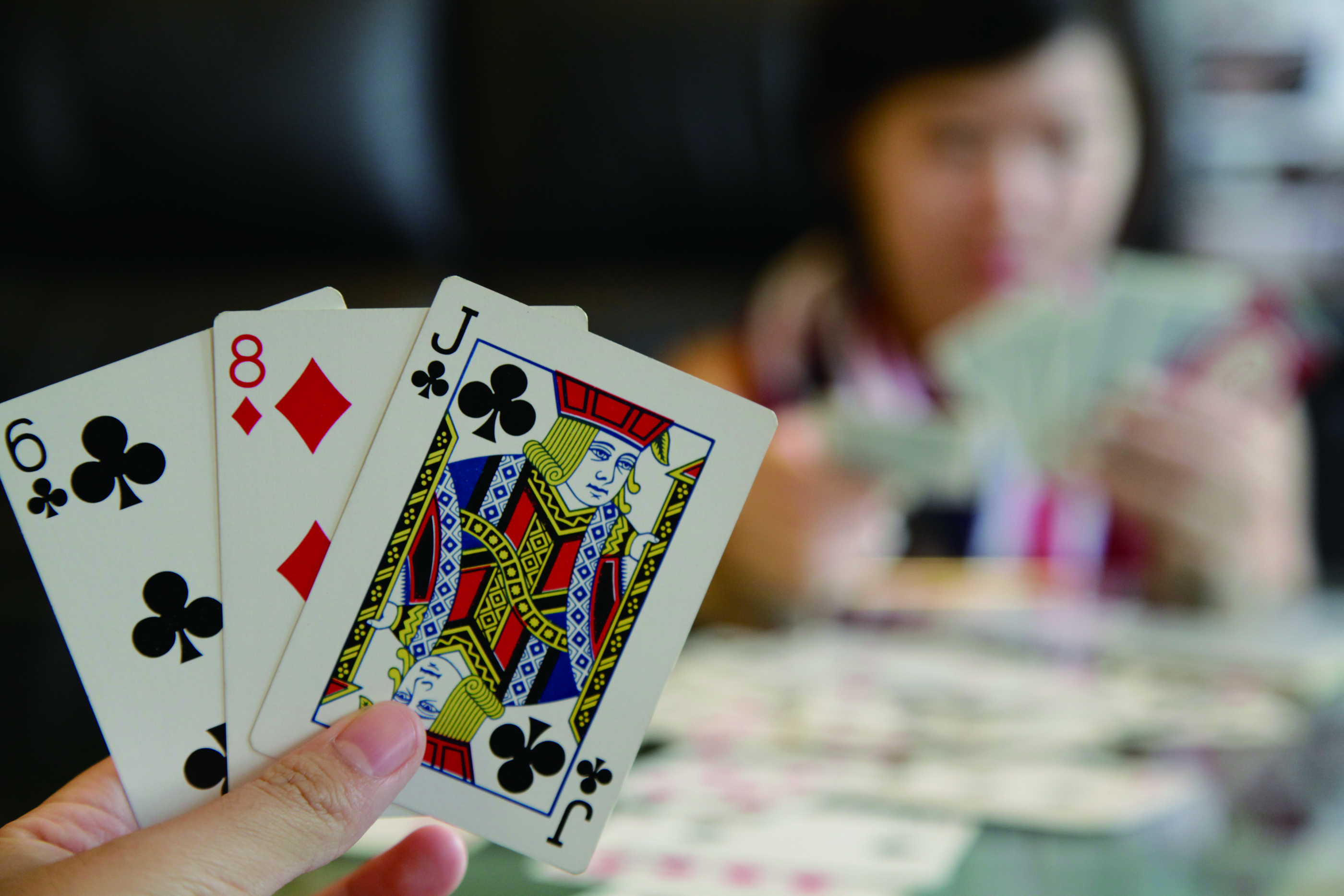 Stakes are high as young gamblers find it hard to quit
By Donna Shiu & Edith Lin
It is a refrain that will sound familiar to anyone who has had a problem with gambling. "When you lose HK$1,000, you want to get that HK$1,000 back; when you win HK$1,000 easily, you want to win HK$1,000 more," says James (not his real name), a 22-year-old university student.
James started gambling six years ago when he was 16. He asked an adult friend to place a bet on a football match on his behalf. He accumulated losses of HK$2,000 over six months. It was an amount he felt he could absorb, so he continued to gamble despite the losses. In fact he thinks an "appropriate" amount of gambling is not harmful to individuals or to society as long as gamblers can control their mindset.  "Gambling is an innate mentality of human beings," James says.
It seems that gambling habits can begin early – according to findings released by the Sociology Department of the Chinese University of Hong Kong in 2010, 28 per cent of secondary school students had gambled for money in the 12 months prior to the survey. Card games and mahjong are highly popular among students.
Raymond Wu Man-wai, supervisor of the Hong Kong Gamblers Recovery Centre acknowledges gambling can be a problem for teenagers under 18. But Wu says gambling addictions usually develop and worsen once youngsters enter adulthood.
Wu says teenagers usually learn how to gamble through watching their family members playing mahjong or purchasing Mark Six lottery tickets. "Before age 18, [the idea that] "gambling is not a big deal" is cultivated in their mind. Their parents gamble. Their society accepts gambling, which means the Jockey Club allows gamblers to place their bets after they are 18," says Wu.
Once youngsters become adults, they can earn money through full-time and part-time jobs and borrow money on their credit cards. It is with this new-found capital that their gambling behaviour may begin to spin out of control.
Indeed, Wu says fewer than 5 per cent of the centre's clients are under the age of 18. But when teenagers do gamble, it is difficult for their parents to spot the problem. "Gambling is colourless and tasteless," Wu says. Teenagers can easily find gambling games online or available for download as mobile apps. The games usually start off free, but they soon require players to buy points or tools via credit cards or other kinds of payment if they want to proceed to a higher level.
One of Wu's clients, a secondary student, was obsessed with the Texas hold'em mobile app and had a very high rank in it. To unlock higher levels, the student stole his siblings' credit cards and even classmates' mobile phones for resale in order to pay for his habit.
Wu says students may hide in their rooms and bet through mobile apps, with parents oblivious to what is going on until they receive bills from the bank or loan companies. They usually try to settle the debts run up by their children without seeking help from social workers.