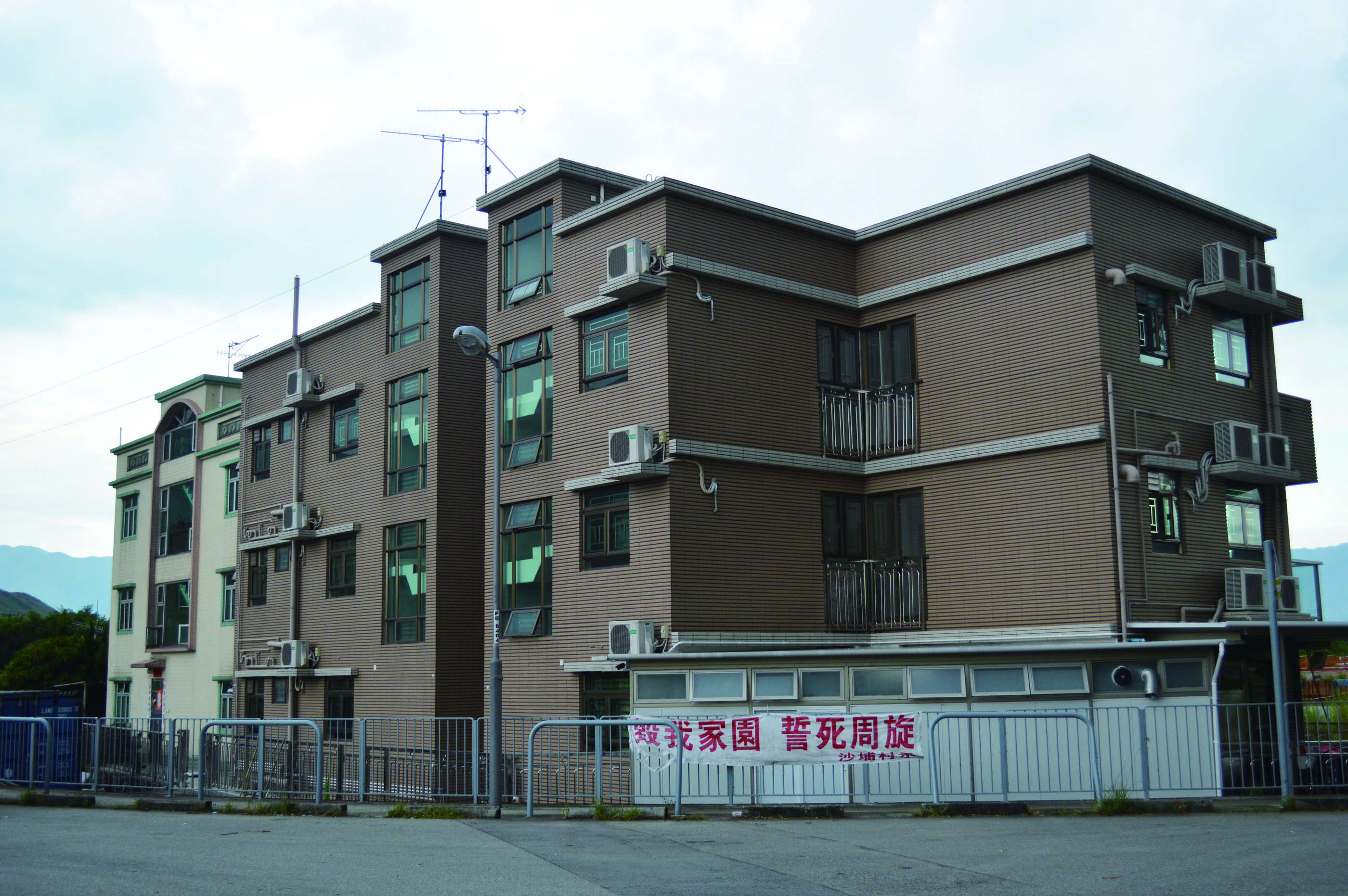 Male indigenous villagers' right to build small houses questioned in land-squeezed Hong Kong
By John Cheng and Antonia Wong
In August this year, television viewers were shocked to see a group of angry Lantau villagers hacking away at mangroves and even bringing in excavators to raze the lush green trees in an area that had been designated as a Site of Special Scientific Interest.
The villagers felt their rights to farm and build Small Houses, known as "ding houses", were being trampled on by the government and vowed to fight to protect them. The incident drew attention to a long-standing issue in Hong Kong, the question of male indigenous villagers' rights to build three-storey houses in the New Territories and whether the scheme is sustainable in land-strapped Hong Kong.
In 2012, the government revealed in a response to a lawmaker's question about "vacant government land", that 932 hectares of land had been reserved for "Village Type Development" while only 391.5 hectares were zoned for "Residential" or "Commercial/Residential" uses.
This led people to question whether the government was putting too many resources into developing rural areas – a move which would benefit indigenous male villagers since they have the right to build Small Houses.
The origin of ding rights dates back to 1972, when the colonial British government set up the Small House policy as a compromise with indigenous villagers to expropriate land in the New Territories to develop new towns.
Under the policy, a male indigenous villager aged at least 18 years old, who is descended through the male line from a resident of a recognised village in the New Territories in 1898, may apply once during his lifetime for permission to erect for himself a ding house on a suitable site within his own village.  They can either apply for a free building licence to build a small house on their own land without paying a premium, or for government land at a concessionary premium.
In general, land for building ding houses is confined to areas within what are referred to as Village Environs (VE), which generally means a 300-feet radius surrounding a recognised village.
Consideration may also be given to an application if the site concerned lies outside a VE but is located within a 'V' zone, which encircles a recognised village and is larger than the 300 ft. village environs, provided that the 'V' zone concerned surrounds or overlaps with the VE.
The right to build a ding house seems to be a gift to male indigenous inhabitants which is unfair to non-indigenous villagers. But Lawrence Poon Wing-cheung, senior lecturer at City University's Department of Architecture and Civil Engineering, suggests otherwise.
"Looking back at history, [you'll see] this is not bestowed," says Poon. "The indigenous inhabitants really did lose something during the development." Poon explains that Britain rented the New Territories from the Qing government in 1898 under the Convention between Great Britain and China Respecting an Extension of Hong Kong Territory.  At that time, the owners of the land in the New Territories were the indigenous inhabitants. Poon thinks it is reasonable to "return'" the land to them as compensation since the land originally belonged to their ancestors.
However, four decades after the policy was implemented, the population of indigenous villagers has grown, as has the demand for land on which to build Small Houses.