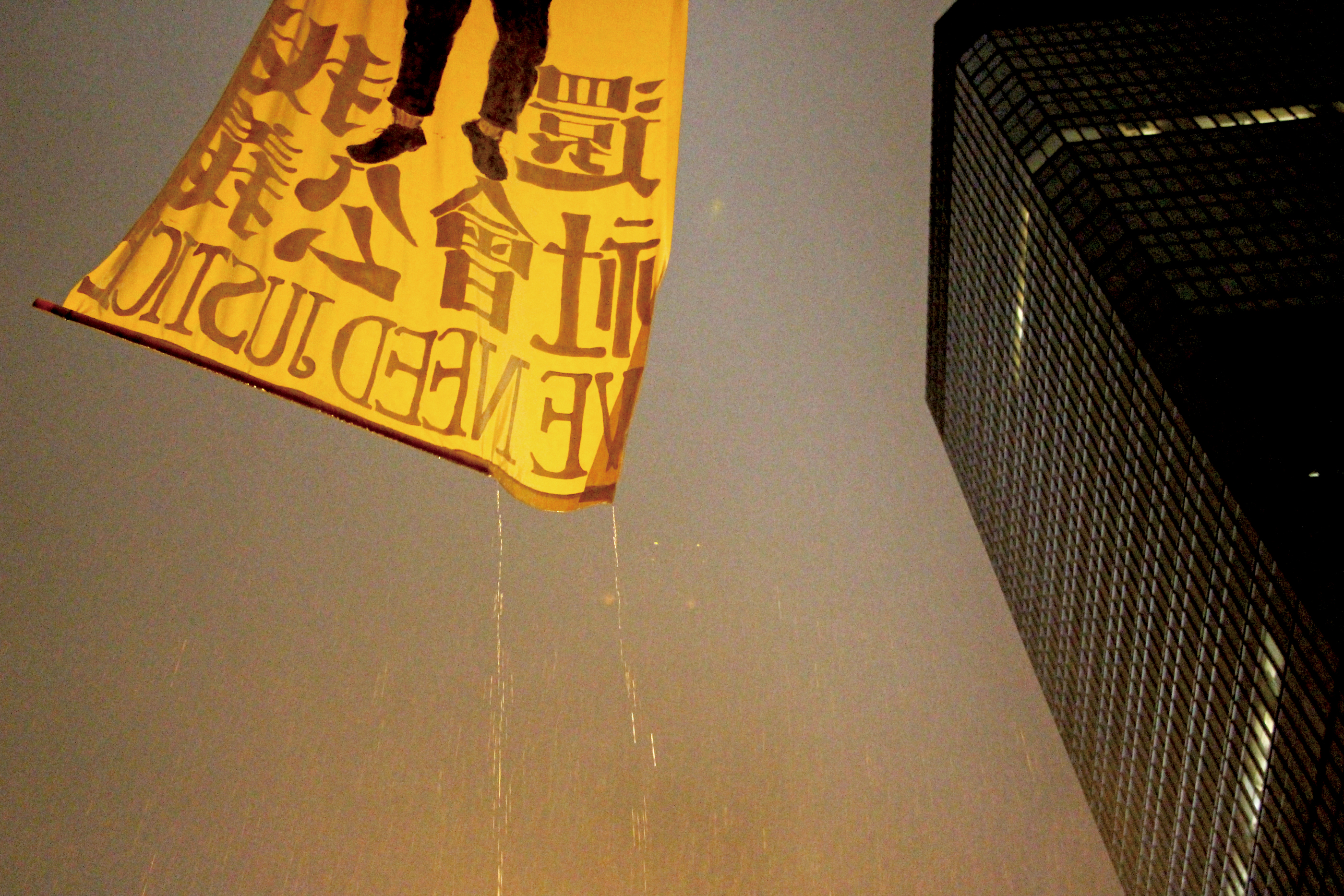 Activists complain rumours distract and damage movement
By Kanis Leung &  Jeffrey Loa
Hong Kong is a city with one of the highest smartphone penetration rates in the world, a relatively free-wheeling media and a growing online and alternative media scene. Add to that a large-scale social movement in the shape of the Occupy Movement and people hungry for news, and the result is a mass of information, some of it accurate, some of it less so and some of it downright false.
After the Occupy Movement began in late September, Facebook posts and WhatsApp messages about latest developments started to circulate wildly. As some readers and receivers click the "share" button without verifying the messages, rumours start to spread although their authenticity remains unverified.
On September 28, when the Hong Kong government fired tear gas at protesters in Admiralty, the rumours spread thick and fast. For example, the Hong Kong Federation of Students (HKFS) urged protesters to leave the streets that night because they had received information that police would shoot rubber bullets after midnight; some netizens said the People's Liberation Army was coming through the Cross-Harbour Tunnel. The hundreds of thousands of protesters who gathered in Admiralty with goggles and masks checked their smartphones, reading and typing feverishly to process and exchange information.
Edwin Ty Pak-sing is a 20-year-old student studying in the Chinese University of Hong Kong. He was not physically in Admiralty on September 28 but he engaged in the battlefield at home with his mobile phone in his hands. Scanning through multiple recorded and text messages on WhatsApp that said police would use rubber bullets to disperse protesters, Ty was worried about his friends out on the streets. He sent out 10 to 20 such messages to warn the protesters. Even in hindsight, Ty says he would still share the unverified information even though it might be fake.
"If it is fake, at most you just believe in misinformation. But if it is true, it may have a great impact," Ty says.
Ty says he did not share all the messages he received, but only those he believed made sense and did not have any negative impact. For instance, he saw rumours saying that Chinese military aircraft were flying over Hong Kong Airport, but he knew this was just daily flight practice and he dismissed the rumour as a joke.
Though Ty has developed his own method to decide if he should spread messages whether they are verified or not, some are concerned about the potential danger of spreading unverified information. Jonathan Wong Chun-him, a second year journalism student at the University of Hong Kong set up a Facebook page called LIVE: Verified Updates on September 28 to check out the veracity of rumours about the movement. He and his classmates working on the page believe that rumours can cause unnecessary panic.
The aim of the page is to post verified bilingual information about the movement. Some information comes from tip-offs and reports from citizens. Editors in the team will then call the relevant government departments or organisations to verify the information, while Wong and other team members post the information and verify rumours on the internet. The page now has around 113,000 likes.
Among the rumours the page has debunked is one that claimed protesters had used metal rods, metal racks and stones to attack the police. Wong's team sent reporters to the scene to check it out and found it was untrue.
"They found those [metal rods and stones] were just rubbish and junk items. There was no such thing. But this was reported by Apple Daily at that time," Wong says.