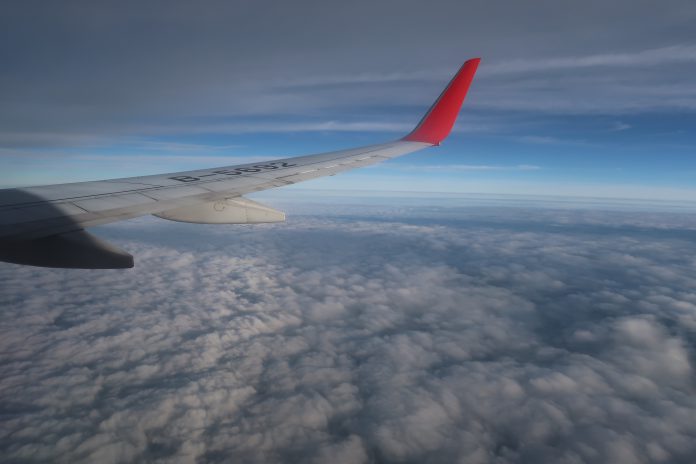 Aviation industry in South Korea faces devastating losses due to the pandemic.
By Eve Lee in Seoul
"My last flight was in March. And I was laid off on October 14," says Kong John Bay, a 46-year-old former pilot from Eastar Jet. He graduated from Korea Aerospace University in 2001 and has been a pilot for the past 16 years. But, now, he is no longer a pilot.

"Situation started to worsen in February. I was scheduled to fly from Busan to Kota Kinabalu, but I was informed that it was cancelled a day before in March," Kong says.
Many airline companies in Korea introduced paid and no pay leave scheme due to the devastating impact of COVID-19 on the industry. Yet, Eastar Jet, one of the budget airlines in Korea, is the only airline company that has executed a large-scale job-cuts plan.

On September 14, Eastar Jet sent a mass email announcing a decision to sack 605 employees. Kong was one of those who received the email.

Kong lost his Commercial Pilot Licence in June. "Pilots must fly at least three times within 90 days to validate the licence. But I have not flown since March," he says.
Since March 24, Eastar Jet's all air traffic has been suspended. Many pilots lost their licence due to lack of flying hour.

Kong says disqualified pilots must attend four to six months of training to revalidate the licence.

Kong believes the company's management was poor in helping its employees.
"Only partial of my retirement allowance was given. The company left employees unpaid for 10 months between February and December," Kong says.
"Most of my colleagues who just have become pilots are sacked. They are having serious financial problems because they have spent more than one billion won (US $88,000) in training to become a pilot," Kong says.
"They now take part-time jobs such as delivery service workers to settle the loans for their training and study," he says.
"They now take part-time jobs such as delivery service workers to settle the loans for their training and study."
Outrage Erupts Against the Leadership

Kong is not the only person feeling unhappy with the company's massive lay-off plan.
"Eastar Jet's job-cut plan is inhumane," says Su Yeol, a 43-years-old policy and planning director in Korea Public Service and Transport Workers' Union (KPTU).
Members of Eastar Jet Pilot Union (EPU) have staged protests against the company since April 23. Su and Kong also take part in protests.

EPU says Jeju Air signed a deal to acquire a stake in Eastar Jet on March 2. Eastar Jet's decision to sack its staff was made in response to Jeju Air's acquisition deal.

"COVID-19 is used as one of the excuses to sack staff," Su says. "The company aims to minimise the workforce, halts the entire flight operations and sells it to Jeju Air. The company has made no effort to help the employees," he adds.

"COVID-19 is used as one of the excuses to sack staff."
"Eastar Jet could have helped its employees by taking government employment subsidy. Or the company could have restarted the operation like many budget airlines," Su says.

EPU plans to continue the protest until the company provides an agreeable solution to its employees, who have been sacked. The protest is still ongoing every day in December, demanding the company to withdraw the job cut plan and resume the flights.
New Model for New Normal

While Eastar Jet is preparing to sell its business, other airline companies such as Korean Air and Asiana Airlines are exploring new operation models. They have converted passenger planes into cargo planes to explore recovery solutions.

"I fly less than before because the demand for commercial aviation has decreased rapidly. But there is more demand for cargo aviation now," says Justine*, a pilot of a Korean airline, who refuses to disclose his full name.

Justine has flown cargo flights every month except in October. When flying long-haul flights, he has to follow strict quarantine measures. "I am exempted from quarantine requirement, though I have visited other countries. So, I avoid going to a crowded place or hospitals," he says.

In Korea, pilots and flight attendants are exempted from 14-day mandatory quarantine. Instead, they need to report their health condition to the government via a self-diagnosis mobile app for 14 days.

"Some countries have banned pilots from leaving hotels. This is the hardest part of my job. I feel like I am in prison," Justine says.

His work has been affected, but not as seriously as those in Eastar Jet. "My company has implemented special leave schemes and introduced salary cuts," he says.
"I was paid even when I did not work in October. But many budget airlines do not offer paid leave to their employees because of financial difficulties," he adds.

COVID-19 Threatens Technical Sector

Mechanical technicians in the aviation industry are also affected by the pandemic. Shin Joonho, a former technician from Korea, used to work for the Singapore Technologies Engineering Ltd.. He encounters great difficulties when doing job hunt during the pandemic.

"I was sacked together with more than 1,500 technicians in the company in June," Shin says.
Shin was preparing to join Evergreen International Airlines before he lost his job. The employment process for his new job with the airline has been suspended since May because of the pandemic.

Shin is now back in Korea. But he thinks there is no hope in finding a job.

"Many companies are no longer hiring because they are trying to minimise the workforce," Shin says. "I think I might not be able to find a full-time job in the coming three to four years," he adds.

"I think I might not be able to find a full-time job in the coming three to four years."
Shin thinks the outlook for fresh graduates and students who are looking for a job now is gloomy.

"Recently, I have come across advertisements by head hunters. They guaranteed that they can help fresh graduates to find jobs in top-tier airline companies. But this is completely misleading," Shin says.

Shin adds that head-hunting agencies usually ask for a large commission fee that can be up to seven million won (US $6,200). "This is outrageous. People will eventually pay for nothing because there is no job opportunity right now," he says.
"I understand why people are desperate. But they have to be extra cautious about the exaggerated advertisements," Shin adds.
Future of the Aviation Industry

The COVID-19 pandemic has upended the entire aviation industry in the world. Outbound commercial flights dived by 93 per cent from January to September, according to Korea Airports Corporation (KAC). By November, only four of the eight international airports in South Korea are open for international commercial flights, according to Incheon International Airport.

International Air Transport Association (IATA) forecasts global passenger traffic will not resume to pre-COVID-19 level until 2024. "We need to learn to manage the risks of living with COVID-19 with targeted and predictable measures that will safely rebuild traveller confidence and shattered economy," the association says on a website.

"The situation is dismal. But I will not give up. I hope things will get better soon," Shin says.
*Name changed at interviewee's request
Edited by Lasley Lui & Regina Chen