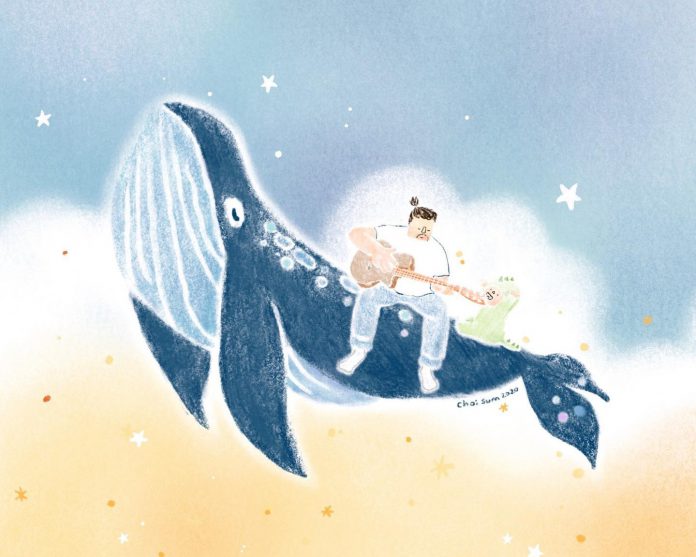 Illustrator Choi Ming-sum, who goes by the name Choi Sum, shares how her drawings which were only meant to be the chicken soup for her own soul, have now blessed many souls.
By Kajal Aidasani
Hong Kong illustrator Choi Ming-sum, or better known as Choi Sum, has never thought her drawings can warm others' hearts and help her ­carve out a career.
"I first started drawing because it was fun. Now, drawing means much more to me. It leads me to a state of mind called flow that I become fully immersed in drawing. This helps me meditate," Choi says.
Choi's drawings and her iconic sloth products were featured in ViuTV's TV drama Single Papa starring Ronald Cheng Chung-kei and Maggie Cheung Ho-yee last winter.
The drama is about a single father learning to love himself and others after his wife passed away in an accident. Choi's drawings were featured in a sketchbook left by the wife where she captured moments spent with her son. Choi's sloth products were her son's favourite toys.
It was Choi's idea to add sloth elements to the drama. She has always loved drawing sloths and calls it a "self-portrait".
"Sloths like to live in their own worlds and they are reluctant to work. They adopt a passive aggressive attitude when they feel powerless. That is what I often do too," Choi says.
She believes one of the reasons her sloth products went viral is that many Hongkongers also shared this mentality – unwilling to work and to deal with the powerlessness in life.
Working on the TV drama aside from her full-time job, Choi felt overwhelmed when her work won praise from audiences. She received over 1,000 enquiries on Instagram about her illustration book and sloth products shown on television. Her Instagram account has reached over 13,900 followers as of early December.
"It is really beyond my imagination. The drama director spotted a drawing I gave my pregnant friend as a gift by accident. He then invited me to work together. I had never thought the audience would like to buy my artwork. But I am happy to go with the flow," the 31-year-old illustrator says.
"Indeed, the sloth collection is the first milestone in my art journey. But I hope someday when people think of me, it would be more than just sloths," she adds.
Choi fell in love with drawing when she was three and she studied visual arts in secondary school. She took a turn to study geography and resource management at the Chinese University of Hong Kong and cultural heritage at University College London. Drawing has always been her favourite pastime.
"While I studied in London, I was also a staff at the British Museum. I went to work an hour early with my own canvas and sat at the empty Parthenon Gallery full of Greek sculptures to draw freely," Choi recalls.
"I draw for myself, and I never intend to impress anyone. Whenever I draw, I feel like I can clear my mind and stop thinking. Some people call it being in the zone. Drawing is my mental therapy. It has healing power and warmth," she says.
Her picture book Prejudice and Pride about a pet cat's journey with its owner from life to death was released this September. Choi says unlike most picture books published for children, her new book is for adults.
"We have many resources to take care of children but not adults. I find adults always claim to be fine when they are not. They are so used to suppressing their emotions. So I hope they can find peace and comfort from my book," she says.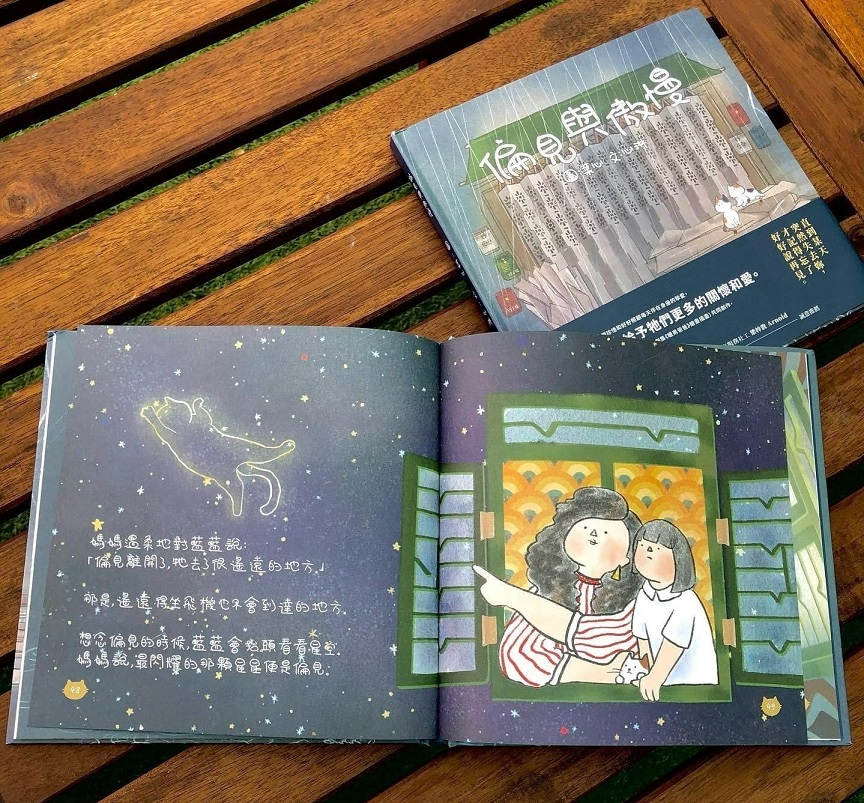 Choi is now in Taiwan since her husband is pursuing further education there. Apart from learning yoga, she devotes most of her time to a 365-day drawing project she posts online.
With ample time, Choi notes down her feelings every day and expresses them through creation. She finds it helpful in organizing her thoughts and understanding herself more.
The 365-day project started off merely as a challenge for herself on the first two days. But later Choi decided to share the drawings on her Instagram page to encourage others with her own experiences and encounters in life.
"Even if my drawings only warm others' hearts for one minute, they have served their purpose," she says.
Choi feels motivated every time her followers send messages to thank her for cheering up their lives. She believes this is the power of art, kindling positivity from one to another.
Looking back on her art journey, Choi finds it an unexpected adventure. She feels grateful since she has never thought of changing her career path from the heritage field to the creative industry.
"I did not expect the Centre for Architectural Heritage Research where I worked full-time to close suddenly so I could engage in full-time illustration work, nor did I expect to continue to run the Instagram page I launched for the TV drama and has a stirring effect on others. Things fall into place themselves," she says.
Choi will return to Hong Kong in March to prepare for exhibitions, picture book productions, bazaars, and potential art classes. Though she is uncertain if she will be an illustrator for good, right now she is committed to drawing.
"Given Hong Kong's plight and the global pandemic, we are all clouded by this gloomy mood. I will keep drawing. I think human beings are lonely, so I hope my drawings can keep myself and others company," she says.
Edited by Linn Wu
Sub-edited by Mandy Yim