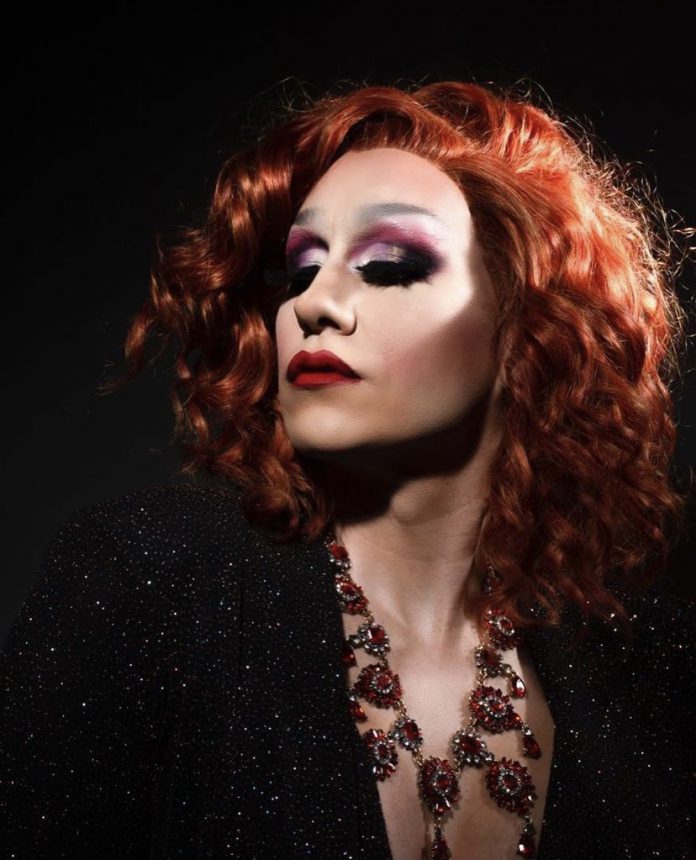 Brad Wharakura kindles his love of doing drag in Hong Kong.
Tessa Yau
Brad Wharakura is a fitness instructor by day, a glamorous drag queen – Madame Mincemeat by night.
"Drag is just a creative outlet for me and it allows me to do things that I would not feel very comfortable with myself. I really like the feminine energy from drag queens and I can let go of masculinity and stereotypes to have fun when doing drag," Wharakura says.
"I can also use a lot of humour and make a fuss about serious things when I am doing drag. People's perception of me in and outside drag is still the same," he adds.
Wharakura usually performed at clubs in Lan Kwai Fong and various restaurants for drag brunches before the pandemic.
The drag queen moved to Hong Kong to take up a job in a fitness company in 2004. He learnt about drag culture after meeting his friend Greg Derham, who was also a drag performer in the city.
"I came from a small town – Ngaruawahia in New Zealand and I had never met any man dressing up femininely in there. I just started off by learning the techniques from YouTube, from make-up, hairstyle to costumes," he says.
Wharakura buys clothes from second-hand shops and fashion outlets like Zara and Topshop. Then he modifies the clothes with accessories all by himself.
His looks are inspired by 90s supermodels and classic campy queens. He describes his looks as "a combination of the feminine and absurd but ultimately uncomplicated".
Wharakura had his first drag performance at the Clockenflap Festival in 2015. His audience sat under a small tent on a grassland in Central. "I did not have high expectations. It was quite intimate and I actually liked it," he says.
He performed three songs and tore off his dress revealing a leotard underneath in a costume review. "I was just going all out," he recalls.
"The audience and I personally enjoyed my first performance a lot. And I was quite surprised that four people came up to me and asked when and where they could see me again. That was really encouraging," he says.
Wharakura never feels nervous about his performance, as he is used to dealing with large crowds as a fitness instructor.
"I do drag for myself. I am not worried about how people perceive my performances. I only wanted to have fun and freely express myself in a different way. But the audience's support is definitely a motivation for me to keep going," he says.
"I am not worried about how people perceive my performance. I only wanted to have fun and freely express myself in a different way."
In 2017, Wharakura introduced drag brunches to Hong Kong restaurants with his working partner. Guests can enjoy lip-sync performances by drag queens and interact with them by playing games and dancing while having food and drinks.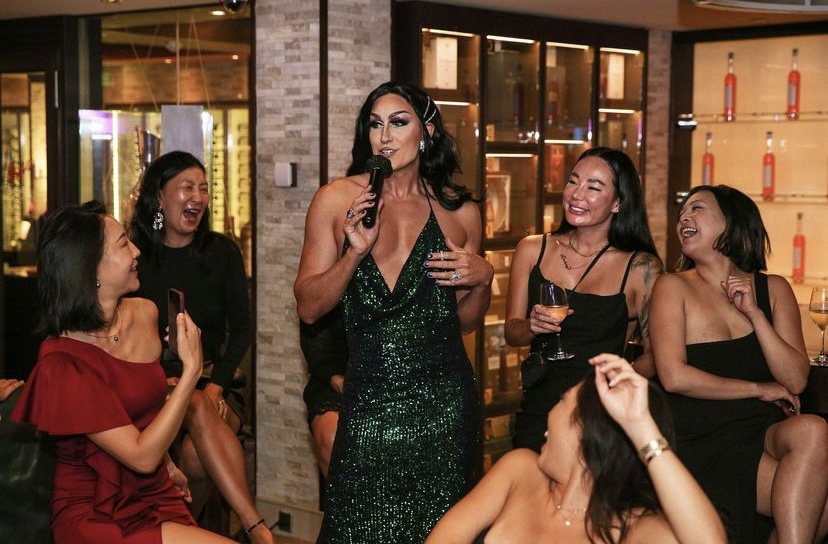 "Being part of the original group to start the culture of drag brunches is a highlight of my life," Wharakura says.
The drag brunches started off very well until COVID-19 hit the world. Restaurants, bars and clubs where drag queens perform are all badly affected.
"Surely the pandemic has affected my life as a drag queen. I have the luxury to have drag as my hobby only, as I still have my main job in a fitness company. Yet there are also a lot of drag performers who rely on it as a source of income and it has been a tough time for them," he adds.
Other than the impact of the pandemic, there were also moments that the 40-year-old man felt lost and unsure whether to continue in pursuing drag as a hobby.
"Sometimes when I am not in the mood, I have tons of questions in my mind when I am doing the make-up for drag. Is this a good use of my time? Should I pursue drag full-time instead? Am I too old for this? There is a time I just felt myself being a glamorous clown with no one taking it seriously," he says.
Despite everything, his "so what" mindset keeps him going. "As long as it is fun and interesting to do drag, I will continue to be a drag queen," he says.
"I do not see myself worrying about getting people's approval for this 40-year-old drag queen. I think drag has different colours and scales, and it is not something black or white. There are so many ways people can interpret and present drag and there is no right or wrong," he says.
Wharakura returned to New Zealand in early 2022 to spend some time with his family. But he will come back to Hong Kong after the pandemic and continue to pursue drag in the city.
"There's something special about Hong Kong and I will have a long-standing relationship with this place even in tough times," he says.
"There's something special about Hong Kong and I will have a long-standing relationship with this place even in tough times."
Edited by Leung Pak-hei
Sub-edited by Angel Woo