Elderly face challenges when ordering food with QR code in dim sum restaurants.
By Nicole Li
Struggling to order dim sum with a QR code system in a Chinese restaurant, Chan Wing-hung frowns at her phone.
"I used to choose what to eat on a dim sum list with a pencil and it is easy to handle. But now I do not know how to place an order using my phone," the 65-year-old woman says.
Chan loves going to Chinese restaurants for tea and dim sum with her family and she now finds the restaurant she has visited frequently for more than 10 years an alien place.
"I used to go to the Chinese restaurant every week but now I only go there twice a month because I do not know how to use the QR code," the grandmother says. So she now only goes there every other week with her family who can order food for her.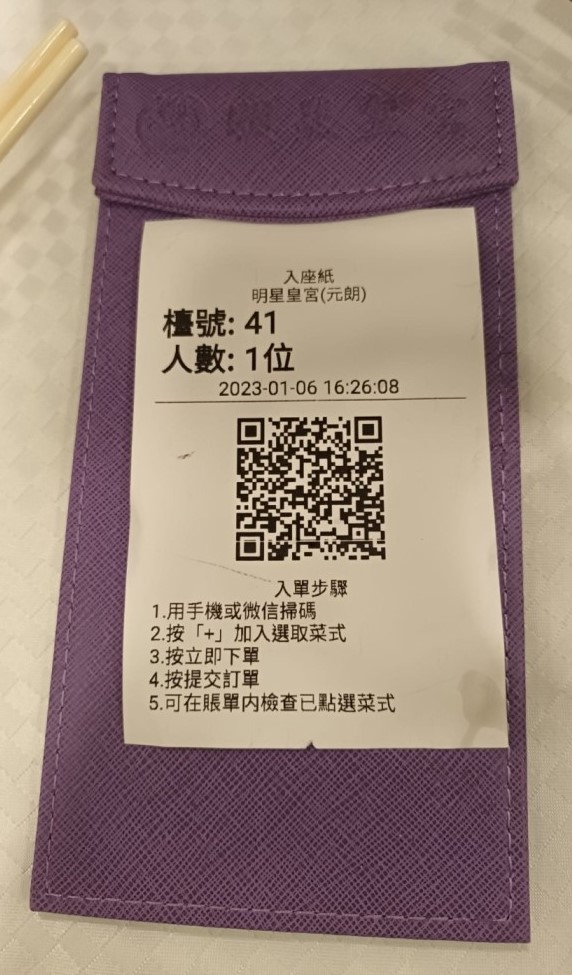 Digital orders in restaurants rose 124 per cent in the year ending March 2021 compared to 2020 according to a report from the NPD Group, a consumer spending research firm.
Some Chinese restaurants in Hong Kong, such as the Starfood restaurant and Lei Bistro, have adopted the e-ordering system.
Customers use their own smartphones to scan a QR code to get a restaurant menu, pick dishes they want and put them into a shopping cart, and then wait for food to be served.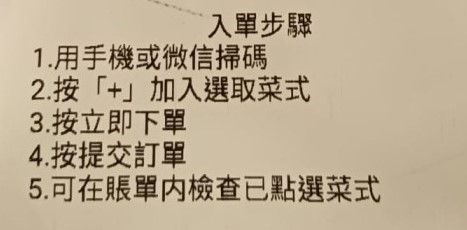 "I do not know where to scan the QR code but the managers are too busy to help. Almost half of the elders in restaurants cannot order food successfully with their smartphones. Everyone needs help," Chan says.
She finds the instructions given by the restaurant are not clear enough.
"There are some wordy instructions on the QR code paper. But the actual operation is hard to understand without pictures demonstrating how to use it."
The elderly recalls she once waited for about 20 minutes to get help from the restaurant manager to order food through the digital platform.
"Overall, the dining experience was poor, and I may switch to other restaurants where customers can order with a pencil and a dim sum list," she adds.
Restaurant workers also dislike e-ordering.
"Many old people complained and asked for help on the first day when the new system was launched. It was really a hectic day, especially during the peak hour," *Mary Wong, a waitress working in Tao Heung's Yuen Long branch says.
"They did not know how to scan the QR code. Some of them might double-click the options and could not find the confirmation list," she adds.
"But it is better now as more people are adapting to the system. We do not have to handle so many complaints these days," she explains.
Committee member of the Association for Hong Kong Catering Services Management Simpson Chung Chi-yeung says the association offers a series of workshops for elderly to help them better understand how technology devices work.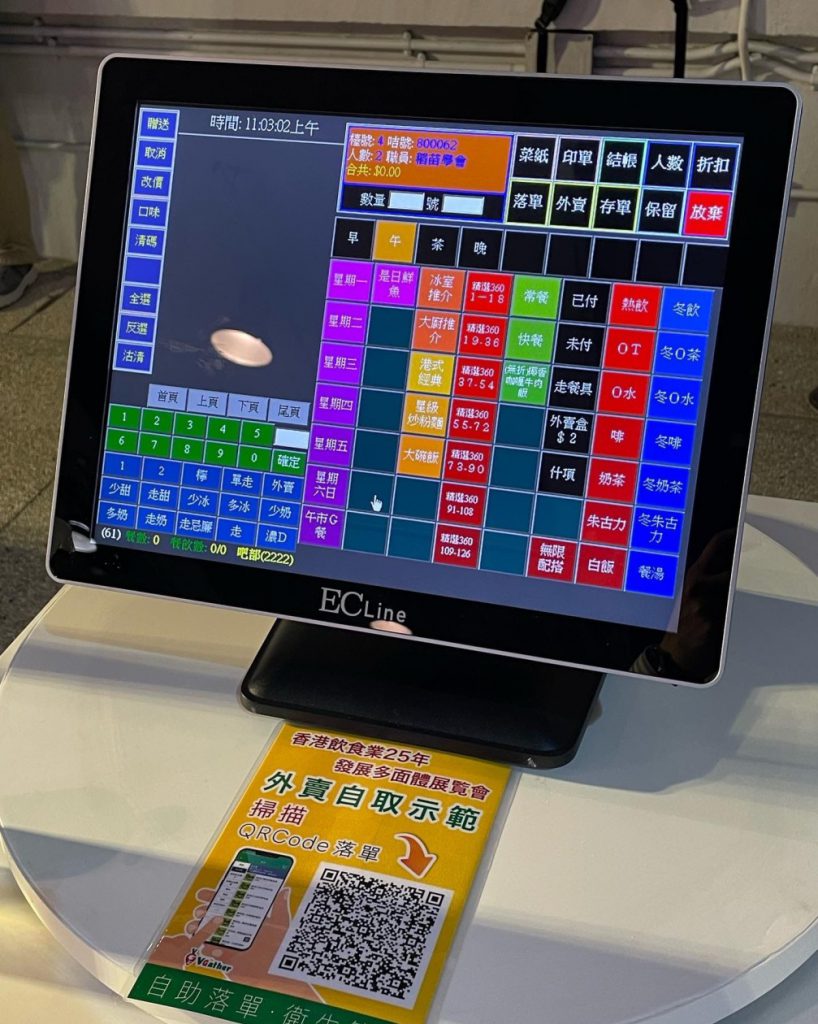 "It takes time to build a habit, especially for elderly. Still, it is important for restaurants to develop user-friendly interfaces for customers," the researcher says.
"The elderly not only face the problem of e-ordering, but also numerous technological difficulties," he adds.
Professor Yang Tian from the School of Journalism and Communication at the Chinese University of Hong Kong believes old people are suffering in the digital age.
"This is not just a problem appearing in restaurants and delivery systems—the whole internet ecosystem is not elderly-friendly which altogether accounts for the exclusion of the elderly."
"The current interface designers often assume that the e-ordering platforms are mainly catered to young generations, while largely overlooking the need of the elderly. So, the restaurants and the delivery platform should improve the learnability of their interface," Yang adds.
Restaurants are adopting electronic ordering to reduce costs and hygiene problems, according to Professor Oliver Chan Ngai-keung of the School of Journalism and Communication at the Chinese University of Hong Kong.
"E-ordering minimises human contact especially during the pandemic," he says.
Chan mentions that old people take more time to get used to e-ordering because they are new to technology.
"But once the old people are familiar with the electronic ordering system, they can use it easily. They also faced difficulties using Alipay at first but now they have no problem. They just need more time to get familiar with new tools," he adds.
*Names changed at interviewees' requests.

Edited by Karmen Yip
Sub-edited by Esme Lam