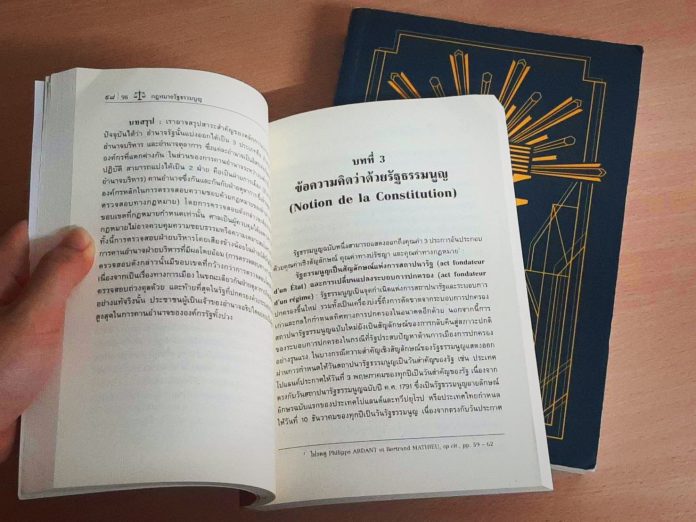 More Thai youths study law after the social unrest in the kingdom.
By Nutcha Hunsanimitkul
Upset by the government's crackdown on protestors during the 2019 social movement in Thailand, more young people choose to study law in hopes of reforming the legal system in the kingdom.
One of them is Thanawat Kleawkla, who now studies law at Chulalongkorn University.
"I wanted to study political science but I changed my mind after witnessing the injustice in the social movement. Police fired tear gas and water cannons to disperse people who were just expressing their discontent. It was really brutal. Protest leaders were put into indefinite detention without a fair trial. What the government did was unjust to the people," he says.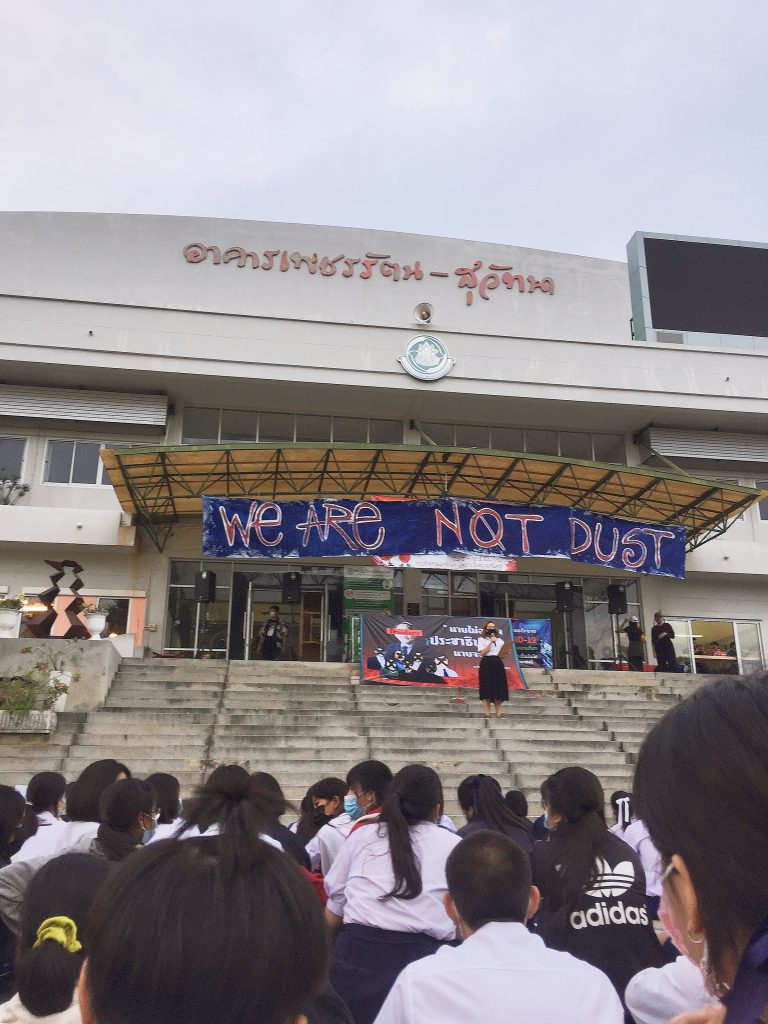 "One of the protest leaders was detained while pending trial. He even did a hunger strike for more than a month to request bail. According to the constitution, an accused person must be assumed innocent during a trial and granted bail. What they did was above the law," the 20-year-old student adds.
Kleawkla is determined to apply his knowledge in law to promote justice in Thailand.
"I want to be a legal academic and advise the government on how to set up a fair system, and reform the legal system in Thailand to make sure everyone is equal before the law," he says.
Another law major student Maysa Siripun* decided to study law after reading news about crackdowns on protesters during the movement in 2019.
"Rubber bullets and water cannons were used to suppress the demonstration. Why did the government need to use violence against its own people? That was too much," she says.
"The social movement has taught me that politics affects our everyday lives. We all have to live with it. I want to know if those protests were really illegal as the government claimed. I want to know my rights and how to exercise them. That is why I want to study law. I do not want to be tricked by government propaganda," the Year Two Student adds.
Siripun wants to work for the government to ensure that everyone can exercise their rights in Thailand.
"I want to be a state attorney to make sure everyone has a fair trial in court. I want to be a voice against the unfair judgment"
Thailand's political conflict and an increasing number of prospective law students
The pro-democracy movement has been calling for the resignation of Prime Minister Prayuth Chan-Ocha, the former army chief who seized power in a 2014 coup and was later appointed as the premier. Disillusioned by years of military rule, protesters demand amendments to the constitution, a new election, and an end to the harassment of rights activists and state critics.
They are also calling for curbs on the king's powers, a demand that led to unprecedented public discussion of an institution long shielded from criticism by law.
After the social movement, the number of students applying to study law has sky-rocketed. The total number of undergraduate law programme applicants increased from 10,396 in 2019 to 29,366 in 2021.
In 2022, the number of applicants grew to 30,690 students, according to the Council of University President of Thailand (CUPT).
Nearly 10,000 students applied for the undergraduate law programme of Thammasat University in 2022, compared to 1,910 in 2019. The number of applications Chulalongkorn University received also increased from 778 in 2019 to 1,076 in 2022.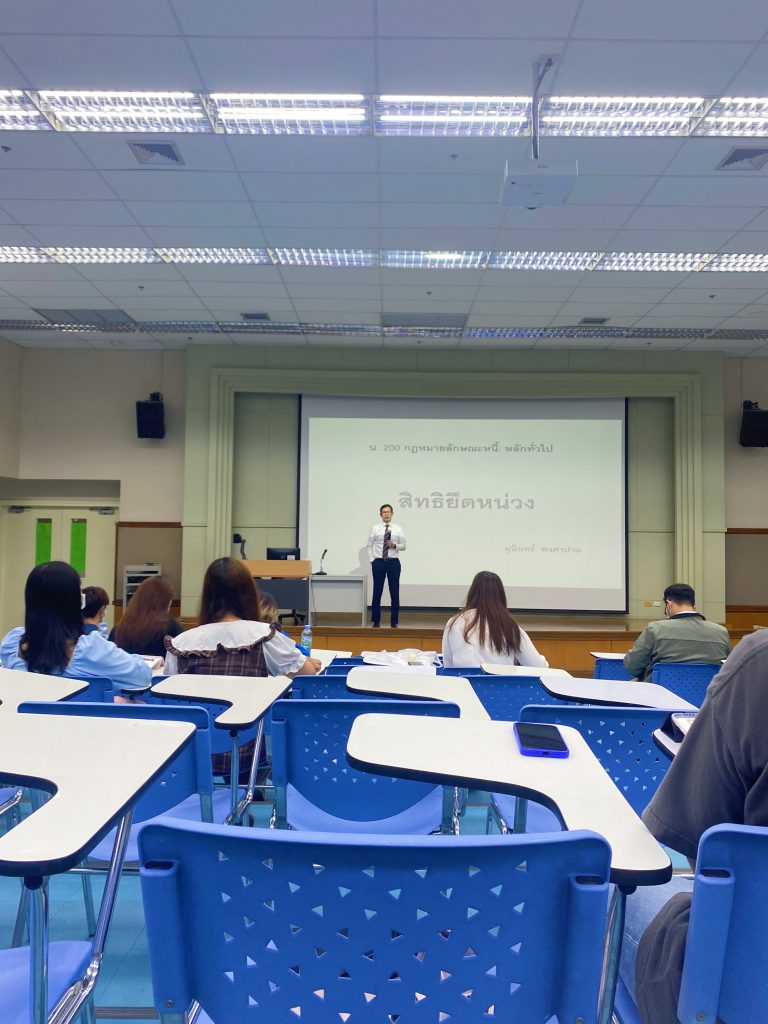 Hope to rebuild the fundamental laws
Law major Sith Opasjirawiroj is another student who wants to build a better legal system in the country by studying law.
"The government used the law as a tool to suppress people and silence different political views by cracking down on protests and putting opposers in jail. This is not how democracy works," he says.
Opasjirawiroj believes that in a democratic world, everyone has the right to exercise freedom of expression.
"Diversity drives democracy. We share our views and debate to reach the best solution. Thai people still do not understand the concept of democracy, which is a major reason why Thailand is trapped in a loop of revolution. I want to be a law professor and educate the public about democracy," he adds.
A new and vivid page for Thailand
Munin Pongsapan, the dean of the faculty of law at Thammasat University Munin Pongsapan has observed that more students have applied to study law over the past three years.
"I find students become more active in class discussions especially when they make comments about cases related to arrests made during the social movement. They have also become more proactive in holding activities related to having political dialogues and public policy discussions," Pongsapan says.
The professor believes the future of Thailand is brighter because his students are enthusiastic about building a better legal system nowadays.
"These students have witnessed the court's failure in defending justice during the social movements. They want to make a change in Thailand," he adds.
*Name changed as requested by the interviewee
Edited by Phoebe Chu
Sub-edited by Yap Ying Ye