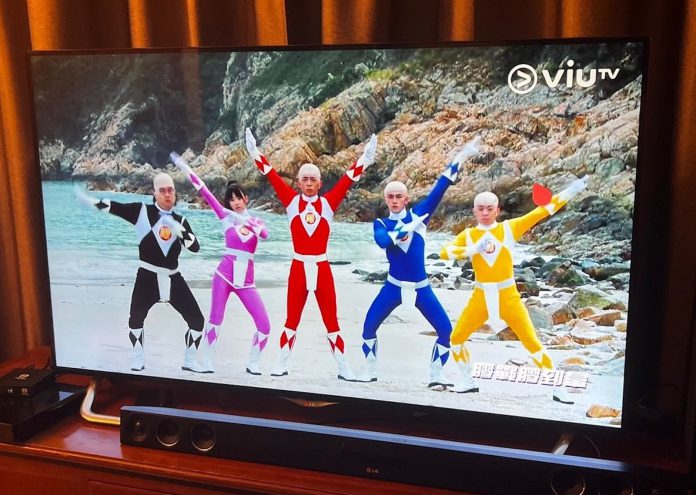 Variety shows producers want to make Hong Kong laugh again.
Jenny Lam
Having endeavored in the TV industry for almost 20 years, Janet Lam Man-ching, a variety show supervisor of ViuTV never gets bored with her job.
"The pay has always been low in this industry and this will not change in the near future. What keeps us all going on is our passion. We really love what we do," the journalism major student says.
Inspired by her liberal studies teacher, Lam started her career as a production assistant for children's television series in Television Broadcasts Limited (TVB) in 2004.
"Working in the TV industry may not be my childhood dream. But I have always loved watching TV. My favourite show at that time was Flash Fax (閃電傳真機), a children's programme. When I was a child, I watched TV every day right after school, starting from 4 p.m. till 6:30 p.m. news reports," the 40-year-old TV supervisor says.
Having worked as a production assistant for two years, she was then promoted as a research writer for the infotainment section and took part in productions of programmes such as Pleasure and Leisure (都市閒情), Muscle Ranking (筋肉擂台) and so on.
After working at TVB for seven years, Lam was recruited by a creative director in Now TV to be a senior research writer. As Now TV and ViuTV are both under their parent company PCCW, she was then assigned to work as a variety show supervisor in ViuTV and continue to pursue her TV dream.
Lam and her crew have so far produced and written 15 shows for ViuTV in the past seven years, including cooking and traveling programmes.
Among her works, Be ON Game (膠戰), which debuted in 2020, is one of the most popular shows she produced. The show features famous pop stars like Edan Lui Cheuk-on, a member of local boyband Mirror. The second season was released in 2021 and the viewership rating for the first episode is 3.9, which means approximately 255,000 views, according to CSM Media Research.
"My team and I want to make people laugh when they watch our shows in times of distress. I think watching artists being tasked to perform missions such as playing basketball with superpowers is quite funny," Lam says.
"My team and I want to make people laugh when they watch our shows in times of distress," Lam says. 
"Brainstorming for game ideas is the toughest part of the production. It took us three months to transform an idea into a real game. We kept watching the playback of game trials and throwing out new ideas to modify our plans," Lam says.
"It is especially stressful and tough when we still have to manage three to four shows at the same time," she adds.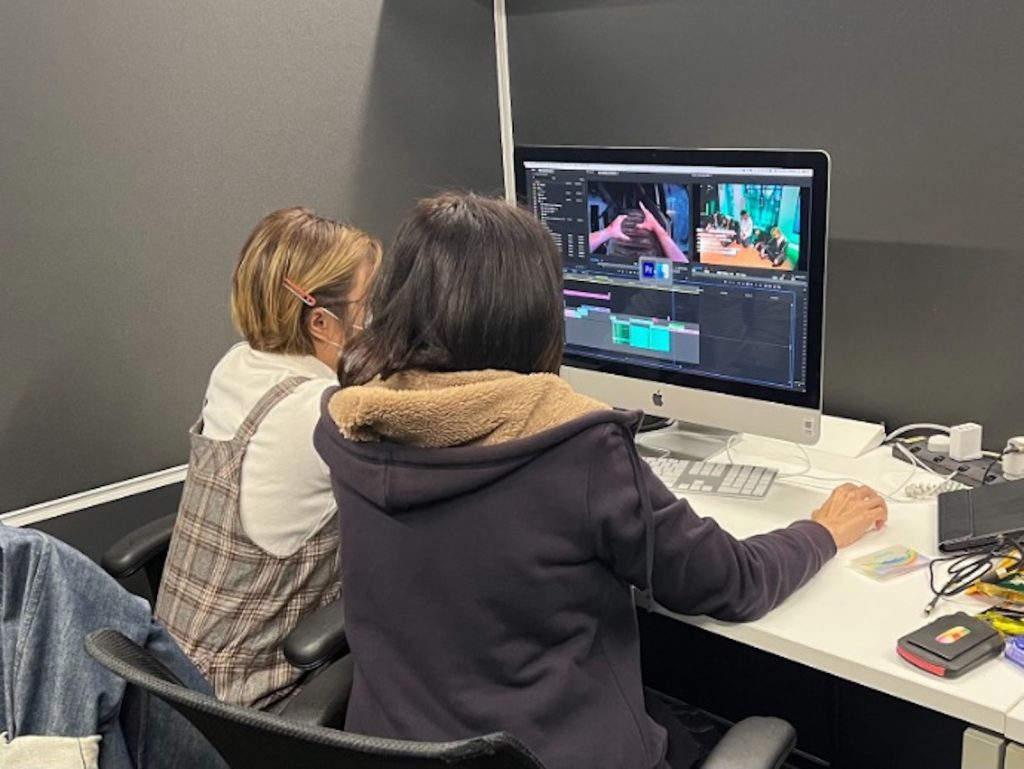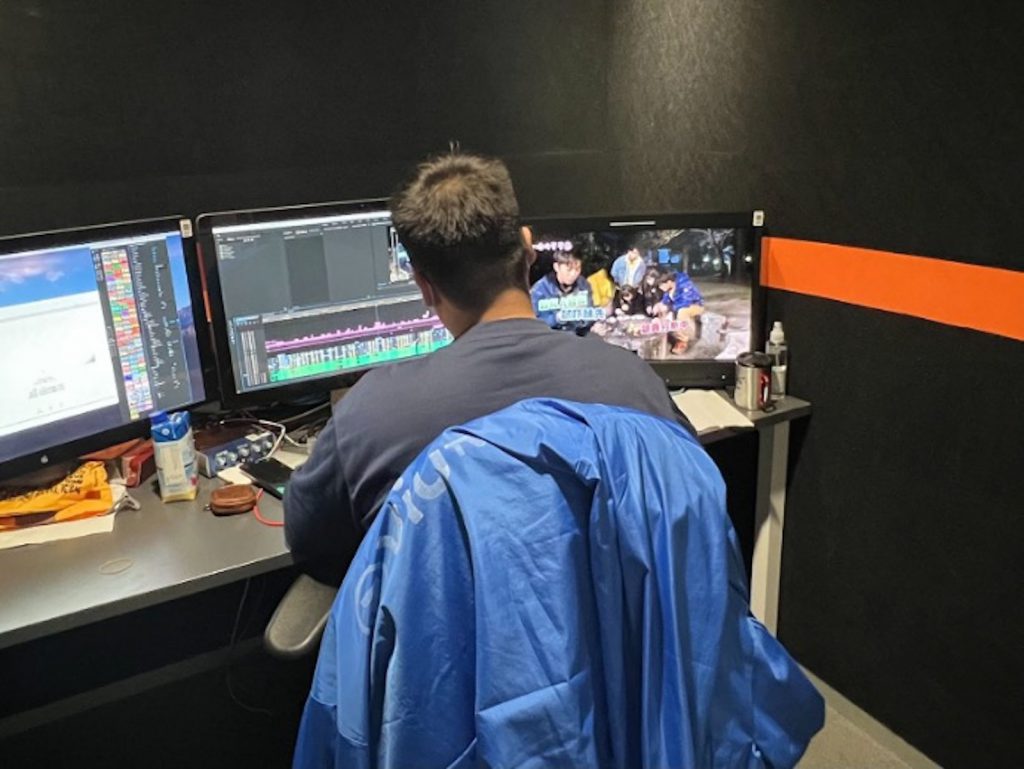 While brainstorming for new game ideas is difficult, Lam says editing is also not easy.
"The amount of time for editing one episode of a variety show is three times more than other kinds of TV programme like drama series. We have to do sound effects and animation for every few seconds. It takes almost 10 days to edit one episode," Lam says.
"Efforts made by my postproduction team might not be seen by the audience. But I hope the audience can really appreciate their hard work," she adds.
Though Lam and her team have to spend more time on producing variety shows, they are not rewarded with attractive salaries in return.
"We dedicated ourselves to every programme. But the work might not always be welcomed by the audience. I know our work is not perfect, but I am glad that we have done our best in every show we produced," she adds.
Lam admits that she always questions whether she should stay in the industry, and she decides to soldier on.
"If there are any ideas in my mind that have not been filmed as a programme, I will stay and continue my work. I hope the Hong Kong audience can be more supportive of our work and give us time to grow," she says.
Bringing laughter
Her partner Lee Wang-tat shares Lam's TV dream. He has also devoted almost 20 years working in the television industry to make his dreams come true.
The 39-year-old producer stepped into the entertainment industry as a production assistant for non-drama programmes in TVB once he finished his journalism degree at Chu Hai College of Higher Education in 2005.
His interest in movies paved his way to start a career in the entertainment industry. "I have always loved watching movies when I was young. The visuals fascinate me a lot," he says.
But his passion for the TV industry has taken a toll on his family life.
Lee had to work for almost 19 hours per day when he was a production assistant. "I couldn't meet with my family for almost a month. I had to finish my work quickly and could only take a nap whenever I had a break in my hectic schedule," he recalls.
"As a production assistant, I had to do a lot of filming and video editing. The training has made me grow rapidly. I learnt how to tell a story in a more comprehensive way," he says.
Lee says his hard work pays off eventually.
"If you are willing to work hard, it will take four to five years to get a promotion to a director level," he says.
Lee has worked in different TV stations throughout his career. He was promoted as a director in the Asia Television Limited in 2011 and the Hong Kong Television Network Limited (HKTV) a year later.
As HKTV struggled to receive a free-to-air television licence from the government in 2013, he resorted to getting into Now TV as a producer in 2014.
Lee directed 14 shows and produced six programmes over his seven years in ViuTV, such as Travel with Rivals (跟住矛盾去旅行) and Talker: Helmet Intercom (又要威 又要戴頭盔).
Inspired by ERROR TV (ERROR自救TV), a reality show featuring another boy band Error, and their manager Ahfa Wong Wai-kwan, he thinks that variety shows can have an impact on society by bringing laughter and entertainment. The thought of producing Be ON Game came into his mind in 2020.
He and his partner both agreed that there is no formula for success in producing variety shows.
"We keep monitoring the audience's reaction and figure out their preferences. We must have faith in our team and their judgment when filming variety shows," Lee says.
Compared to other countries like Korea and Japan, Hong Kong's variety shows are not as popular and well-known around the world.
"Producing shows in Cantonese may limit the range of our audience but this actually represents our culture. What we can do now is to do our best and let our work speak for itself," Lee says.
The job nature of the entertainment industry might be appealing to many, yet being underpaid is also daunting.
"I believe everyone in this industry constantly doubts whether they should continue their work, given the low income and heavy workload from time to time," Lee says, who is going to migrate to Japan with his family later due to personal reasons.
"Producing a show brings a sense of satisfaction, which overweighs all hard work and time we paid, especially when a programme can provoke and impact the audience," he adds.
Sub-edited by Angel Woo