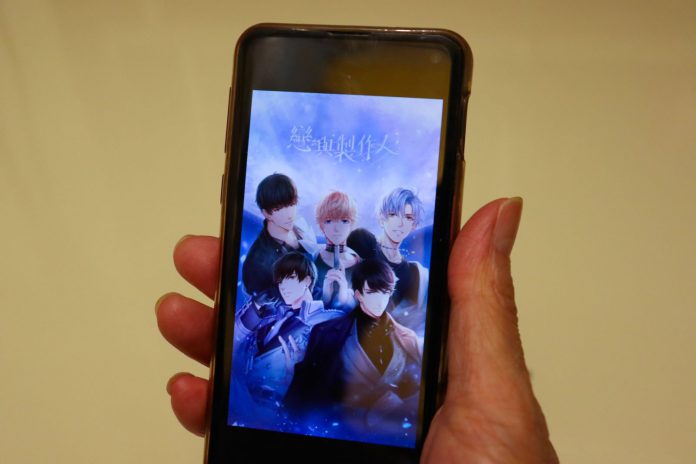 Female gamers in China look for love in the cyberworld.
Fiona Dongye
University student Li Xinyi has been in love with her virtual lover Li Zeyan, who is a character of an otome game, Mr Love: Queen's Choice, for more than three years.
Li Zeyan is 28 years old and 183cm tall. He is the president of Huarui Group, which is the largest business group in the fictional world.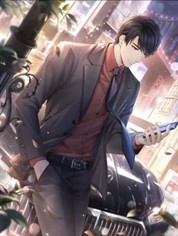 "My virtual boyfriend is handsome, gentle, strong and warm. He makes me feel that I am loved and cared for. The most important thing is I know he only loves me. No matter what happens, he always trusts me and supports me. When I feel upset, I just play the game and his words always comfort me," Li says.
Li plays the game whenever she is free. "I live in a fantasy every day. I feel like I am really in a relationship when I play the game. I can chat with him, and I can call and date him," the 19-year-old gamer, who never has a boyfriend in real world, says.
Otome game is a type of story-based game in which female gamers develop romantic relationship with male characters in the game. It originated in Japan in 1994 and was first launched in China in 2002.
Mr Love: Queen's Choice is one of the most popular otome games in China. Its download volume has reached 7.1 million within a month after its launch in 2017. The number of daily active users has reached more than 2 million. The monthly turnover in the first month of the game's listing was around US $48 million, according to Aurora Mobile, a mobile big data service platform in 2018.
"I am an introvert and suffer from depression. I have always had hard time building intimate relationship with others. I know these characters in the game are all virtual, and I cannot have physical contact with them. But I think their physical presence is not that important, as long as I feel that I am being cared for," Li says.
Li finds peripherals related to her virtual boyfriend such as love letters and necklace attractive too.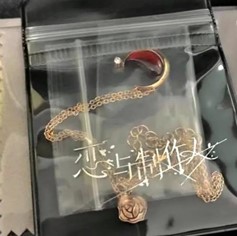 "My virtual boyfriend has his own social media account in which I can check his updates every day. He even makes a phone call to me on my birthday and during holidays. I know the call is made by the game company, but it sounds real," she says.
Although Li is a student with no income, she has spent nearly RMB ¥30,000 (US $4,740) to top up the game.
"When I was in high school, I even skipped meals to save money. I used the money given by my parents to top up the game," Li recalls.
Another otome game fan Wang Yujie, who has a boyfriend in real life, still finds virtual boyfriends attractive.
Wang has the same favorite game as Li, which is Mr Love: Queen's Choice.
"I used to think of my favorite character in the game as my boyfriend. Now I have a boyfriend in real life. But I still play otome games for fun," Wang says.
But Wang says it is difficult to say whether having a boyfriend in real life is better than a virtual one.
"The male characters in the game are perfect. They never make mistakes and ignore my feelings. But a real partner can have physical interaction with me. A virtual boyfriend cannot," she adds.
Wang says otome game used to give her comfort. "I used to think I could not find anyone whom I could trust. So I would rather choose a virtual one," she says.
Annie Tang, a planner of a popular otome game with over 15 million downloads, says they design games to make female players fall in love with characters in their games.
"Male characters are designed to be attractive and considerate. This makes players feel loved and gradually becomes dependent on the character," Tang says.
Tang says game companies also create peripherals such as pendants, notebooks, dolls, and even wedding dress so that players can build connections with their virtual lovers in the real world.
"It may sound cruel, but in my view, all virtual characters are just models and codes. Those peripherals are just tools for making money," Tang says.
Anthony Fung Ying-him, professor from the School of Journalism and Communication at the Chinese University of Hong Kong says otome game can satisfy female players' emotional needs.
"Most virtual games are designed for male players. This kind of game (otome game) is specially developed for girls. From a business angle, a new group of players has been created, so the game company's earning power is stronger," Fung says.
He points out that people prefer finding a partner in the virtual world under strong time and space constraints.
"High school students spend a lot of time studying, and college time is short, making it difficult for young people to find lovers. Many young people also do not like blind dates. This game gives them new possibility to find a partner," Fung says.
Sub-edited by Winkie Ng