More consumers buy used clothes from second-hand shops.
Yap Ying-ye
Going one step further
High school student Chiara Jeong started running an online Instagram shop selling her second-hand clothes four years ago. Her account has about 2,500 followers.
"I started my shop because I had many clothes I had never worn and I wanted to make some money. After doing research about fast fashion, I find that waste problem in the fashion industry is serious. That is why I also use my online shop to promote sustainability.", she says.
Jeong explains problems caused by fast fashion on Instagram to promote second-hand clothes and to raise public awareness about the importance of environmental protection.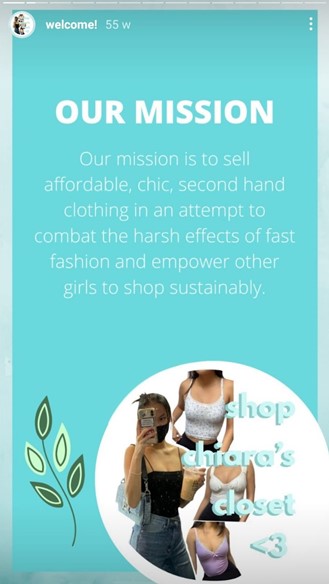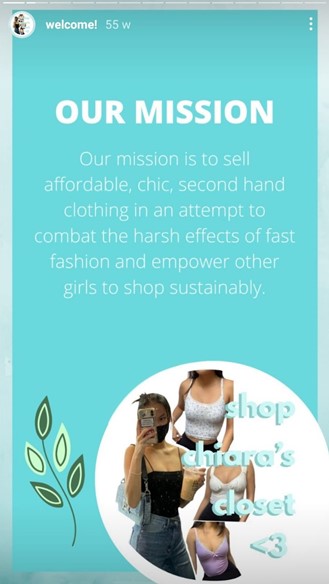 Hong Kong generates an average of 392 tonnes of textile waste every day, about 50 per cent of which is estimated to be clothing, according to the Environmental Protection Department's Statistics Units in 2020.
"Judging from my business, I think consumers are more eco-friendly when buying clothes. I have gained roughly 400 customers and have made around 900 sales over the past four years," she says.
Going second-hand
Sharing the same view with Jeong, University student Kelly Wong started to buy second-hand two years ago because of sustainability and cheaper prices.
"I once found a high quality second-hand floral dress for just HKD $20 (USD $3). It looks just as good as new," Wong says.
She thinks second-hand shopping is gaining popularity in Hong Kong.
"Some key opinion leaders in Hong Kong talk about cute clothes they have found at second-hand stores. My friends and I also like to go thrifting together," Wong says.
Many Hong Kong YouTubers, such as Pomato with about 436,000 subscribers and Yaki Wong with about 236,000 subscribers, have made videos promoting second-hand clothing stores to their audience.
"I think this is good as it breaks down misconceptions about second-hand clothing. It is wrong to see second-hand clothing as dirty and clothes for the poor," Wong says.
"I think this is good as it breaks down misconceptions about second-hand clothing. It is wrong to see second-hand clothing as dirty and clothes for the poor"
Changing attitudes, persisting problem
Tiffany Wong Nga-yung, who has operated an online and a physical second-hand clothing shop for two years also thinks buying second-hand clothes has become a trend.
"People are more eco-conscious nowadays, especially since being environmentally friendly has become something cool and trendy amongst younger people," Wong says.
Ninety-five per cent of respondents aged under 35 purchased second-hand products, according to a purchasing habits study conducted by Carousell, an online platform for exchanging second-hand goods and The Interactive Advertising Bureau of Southeast Asia and India, a non-profit organization, in 2021.
The poll surveyed a total of 3,500 consumers in Singapore, Vietnam, the Philippines, Malaysia and Hong Kong.
The findings also show respondents aged under 35 cared more about environmental issues, such as sustainability and climate change when compared with those aged over 35.
But Wong says overconsumption remains a problem. Her shop had to stop collecting used clothes until December 2021, as the amount was too overwhelming.
"We offer a wardrobe clean-out service where we collect unwanted second-hand clothing from customers for reselling. But we had to stop the service because there were too many clothes to sort through," Wong says.
"It takes time photographing and modeling the clothes collected, as well as waiting for customers to purchase," she adds.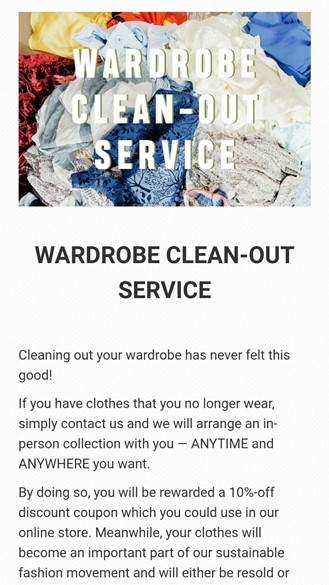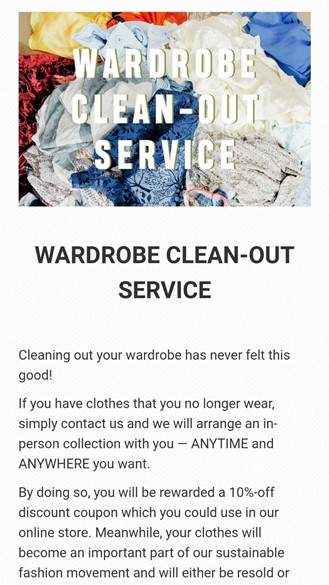 Wong advises consumers to think of new ways to style their clothes, instead of throwing them away.
"If you only have one picture in your mind, you might not be able to find what you want from second-hand shops. Sometimes, second-hand items will surprise you." Wong says.
Looking Ahead
Ki Chung-wha, assistant professor from the Institute of Textiles and Clothing of the Hong Kong Polytechnic University, says the shift in attitude towards second-hand shopping is because of easier access to second-hand clothing.
"Thanks to technological developments, many online platforms such as Facebook marketplaces have been set up for second-hand trading," Ki says.
"People used to have misconceptions about second-hand shopping, which is seen to be related to people with low economic status. Online platforms allow people to feel more comfortable trading second-hand goods," she adds.
Ki thinks consumers should buy less and support the second-hand market and circular fashion, which means having sustainable production to reduce waste.
"We cannot control consumer's purchasing habits, so we need more education and campaigns to raise awareness amongst consumers," she adds.
Edited by Winkie Ng
Sub-edited by Leung Pak-hei