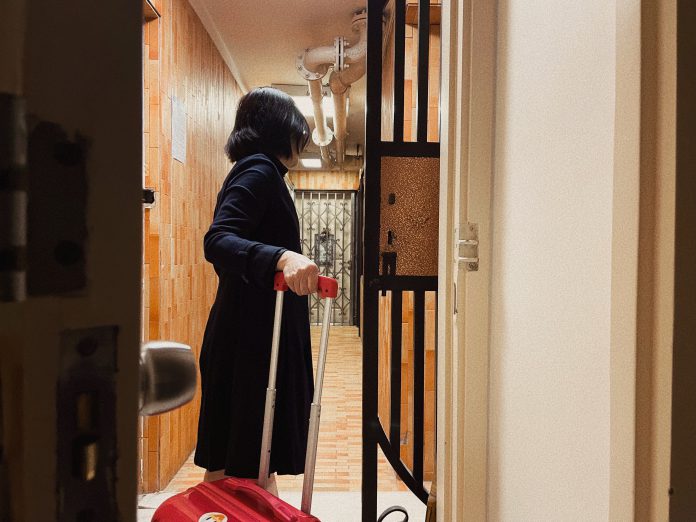 Hong Kong tourism industry grapples with COVID-19 isolation protocols.
Charlie Chun
Travel agency operator Cheng Kwei-shing is working as a weight management trainer, while his partner has found a job in the security industry due to the pandemic.
"I now teach people how to improve their health by changing their lifestyle and eating habits. My courses are mainly conducted online," Cheng, who started his travel business in 2010, says.
His travel agency used to host one to two groups of outbound tours every day before the pandemic.
"We are not able to host any outbound tours now. When the situation improved in May 2021, we hosted local tours to sustain my business, but the revenue was insufficient to maintain daily operation. With the Omicron outbreak, local tours have been suspended. I have to live on my own savings," he says.
The government has lifted its COVID-19 flight ban from April 1. Fully vaccinated residents are required to undergo a seven-day quarantine upon arrival in Hong Kong.
"The flight ban has been lifted, but travellers still have to quarantine when they return. I do not think this will lead to a drastic increase in travelling. Anti-pandemic policies change every day, making it difficult for the industry to adapt," Cheng says.
"Anti-pandemic policies change every day, making it difficult for the industry to adapt."
"My travel agency is not preparing for any resumption of tours, but I will resume business when all anti-pandemic measures are removed. I am using savings to cover company operation expenses. I will do anything to keep my travel agency alive," he adds.
Until March 2, 2022, 100 licensed travel agencies have shut down due to COVID-19, according to the Travel Industry Council of Hong Kong.
Frontline Struggles
Apart from business owners, frontline workers in the travel industry are also badly affected by the pandemic, and one of them is Kenneth Mok Cheuk-nam. 
"I used to have two to three tours for overseas tourists every week. Now the number of tours is down to zero," the 25-year-old tour guide says. 
Mok has started working as a part-time office worker doing clerical work at a social enterprise since May 2021.
"Some of my colleagues find jobs in security services, property management and office work," he says.
The government introduced the Employment Support Scheme in 2020, providing subsidies to affected industries, due to the outbreak of COVID-19. The seventh round of funding allows each eligible applicant to receive a one-off subsidy of HK$7,500 (US $955.7).
"The amount is better than nothing, but that is not enough for some tour guides who have families to take care of. I am waiting for news from my company. The relaxation of anti-pandemic policies is carried out in three stages, and there is no exact date about when local tours will resume," Mok says.
Like Mok, Danny Wong Chung-hang also has to take up part-time jobs to make a living.
"I was sacked in 2021. Then I work as a part-time office worker and a staff at COVID-19 testing centres helping with booking registrations," the former tour escort says.
"My monthly salary now depends on how many days I work. My salary now is similar to what I used to have when working as a tour guide, which is around $10,000," he adds.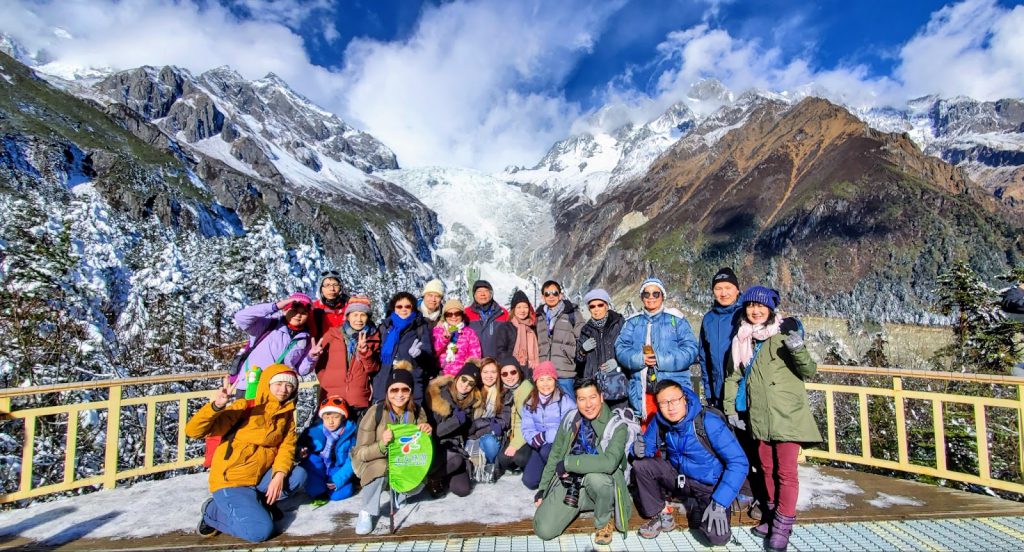 Wong says other staffs either take no pay leave or get paid by days of work in branches or back offices, and many former colleagues have taken up jobs in isolation facilities, vaccination stations and COVID test centres.
"The travel company has developed an online market business from July 2020 mainly selling imported food from Japan and Taiwan. But I do not think staffs who have been sacked want to take up other posts even if the company offers them, as the salary is really low. We are all waiting for tours to be resumed," Wong says.
He believes the travel industry will be revived once the anti-pandemic measures are removed.
"I am sure that the company will rehire sacked employees again. I will look for jobs in other travel agencies if I do not get my job back," Wong says.
Tourism Ice Age
Lawmaker Perry Yiu Pak-leung, representing the tourism industry, thinks the industry is going through an "ice age".
"The Omicron outbreak has hit the industry badly. Many frontline workers have to seek temporary jobs at vaccination centres to make a living," Yiu says.
Over the past two years, the government has rolled out measures of more than HK$3.8 billion to support the tourism industry.
"The main goal of travel agencies is to avoid shutting down and massive manpower loss. The industry will be able pick itself up quickly once all anti-pandemic measures are removed," he adds.
"The industry will be able pick itself up quickly once all anti-pandemic measures are removed."
Current Status of Major Travel Agencies in Hong Kong
| | |
| --- | --- |
| Travel agency | Status |
| Morning Star Travel | Shut down on January 27, 2022 |
| EGL Tours | Developed online market business in May, 2020 |
| Hong Thai Travel | Developed online market business in April, 2020 |
| Wing On Travel | Developed online market business in July, 2020 |
| Wincastle Travel | Shut down on April 23, 2021 |
Edited by Kajal Aidasani
Sub-edited by Winkie Ng