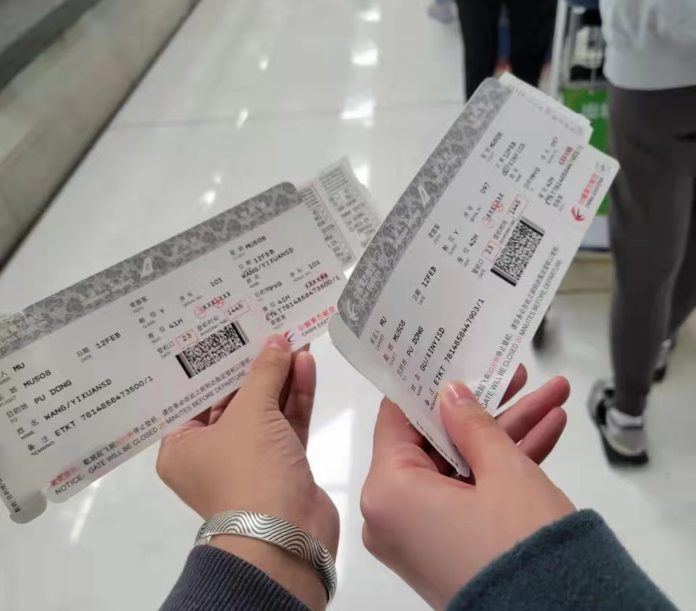 Mainland students struggle under the lockdown policy in different cities.
Lily Wang
It took mainland university student Long Yuqi 30 days to go back home to Shenzhen from Hong Kong. She left Hong Kong in February fearing a possible lockdown in the city and later ended up being locked down in her hometown when she finally reached home in mid-March.
"My mother had to wake up very early to buy fresh food for the family during the lockdown because wet markets were open in the morning only. All food would be sold out if she went there late. Now my family and I still need to do COVID-19 tests every day," the 20-year-old student studying at the Chinese University of Hong Kong says.
The lockdown in Shenzhen started on March 13 and ended in Futian District, where Long and her family live, on April 12.
She was desperate to leave Hong Kong and return home in early February when the Omicron outbreak began to sweep across the city.
"My mom was worried that the central government might take control of Hong Kong and impose a lockdown on the city, so she kept urging me to go home," Long says.
In total, Long has spent around RMB ¥10,000 (US $1,572) to buy a few plane tickets and change the departure dates and destinations of her tickets, hoping to leave Hong Kong as soon as possible.
"I was not able to directly return to Shenzhen, as I was unable to be part of the 800-people quota for that, so I had to fly to Beijing first," Long says.
"I finished 28-days of quarantine in Beijing and flew back to Shenzhen on March 13. Then I found myself trapped in a lockdown," she sighs.
After all the ordeal she has been through in the past two months, Long is quite pessimistic about the border arrangement between Hong Kong and the Mainland in the coming months.
"I don't think the situation in Mainland China will turn better soon. The government is determined to continue to adopt the zero-COVID policy," she says.
Long is now having online lessons at home in Shenzhen. "I hope CUHK can let mainland students attend Zoom lectures at the university's Shenzhen campus. The feeling of studying on campus is different from having lectures at home and I cannot focus when I am studying at home," Long says.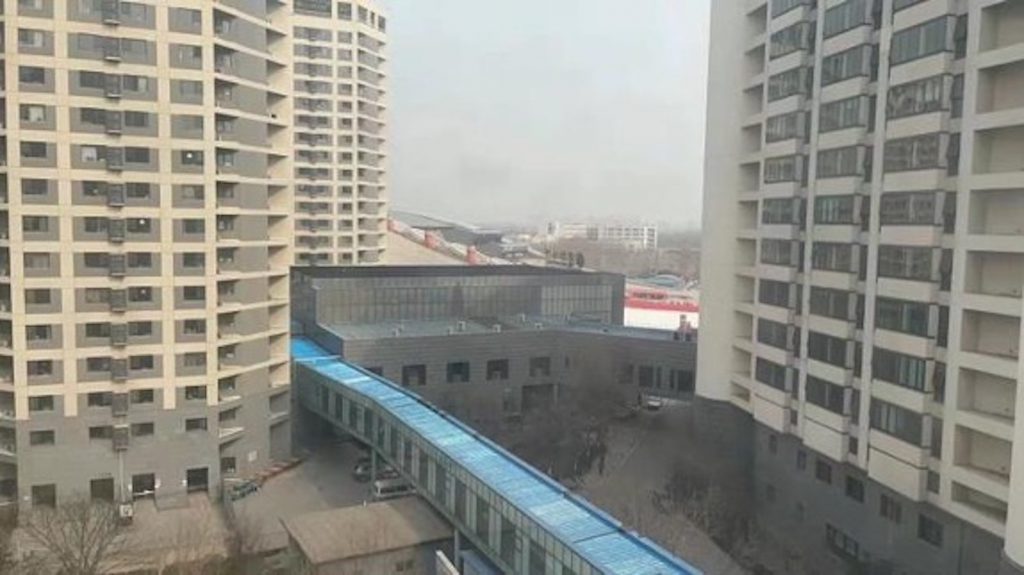 Another university student, Wang Zixin from Shenzhen, also left Hong Kong in February and found herself trapped in her hometown's lockdown in March.
"I have to do a COVID test every other day, but it does not affect me much. I do not need to wait for hours to take the test, and I can take it any time between 8 am to 10 pm. I feel happier staying in Shenzhen than in Hong Kong because I have more food delivery choices," Wang says.
In February, Wang struggled to secure a slot in the 800-quota quarantine hotel available daily in order to go through the Shenzhen Bay border checkpoint.
"The Wi-Fi in my dorm was not fast enough for me to get the quota online so I asked my friend on the mainland with a stable internet connection to secure a lot for me. I also spent RMB ¥800 (US $125.6) to hire a scalper in case my friend failed," Wang says.
On February 14, she left Hong Kong for Shenzhen by taxi and then underwent 21-day quarantine.
Struggles in different cities
Strict border control and quarantine policies in different cities not only make it difficult for mainland students to return home but also for those who study in the Mainland.
Year two student Venus Xie from Shanghai Jiao Tong University has been locked inside her dormitory since March 12.
"Students are afraid, as we are worried that we can test positive one day. I have already done more than 20 COVID tests, but I have not been informed about my test results," she says.
Xie says all students at the university are required to do tests every two days.
"A pass card is assigned to each dormitory of four students. One of the students is required to take the pass card when he or she goes to the university canteen to buy food for all students in each dormitory. We can only buy daily necessities such as paper towels, shower gel, and sanitary napkins online and nothing else," Xie says.
She says many students had fever in March, but they had to wait for two to three days for medical treatment because of a lack of resources and manpower due to the emergence of a large number of patients in such a short time.
"The university tried their best to help us, but there are around 30,000 students here. There was not enough food, medicine, and manpower, and nobody could leave the campus. Medical staff were later deployed in our university to help us," Xie says.
Follow orders without questioning
A mainland scholar, who declines to reveal his identity due to pressure from work, criticizes the mainland authorities for carrying out policies which fail to meet the people's needs.
"The people are overwhelmed by troubles caused by the government measures. The death rate is now even lower than that caused by the common flu. But no one dares to speak out against the government's ideology publicly," he says.
He points out it is difficult for a city like Shanghai to execute the zero-COVID policy.
"It is a city that depends on business and service industries. The lockdown will kill the economy, especially small and medium sized businesses," he adds.
He says patients with mild symptoms have used up medical resources which are urgently needed for patients with other fatal illnesses who need immediate medical treatment.
"The senior officials are not taking up the responsibilities of saving lives. Ordinary people like us can do nothing but follow the rules," he adds.
Edited by Angel Woo
Sub-edited by Leung Pak Hei