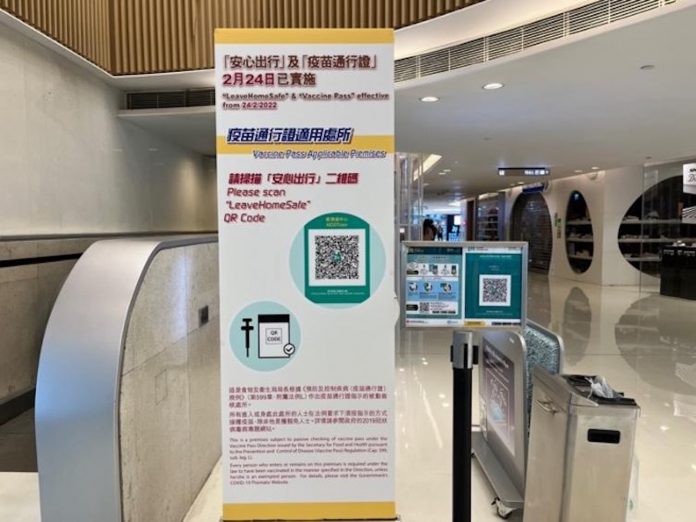 The unvaccinated have to pay a higher price under tightened pandemic restrictions.
Amelie Yeung
Reyna Wong*, a student from the Chinese University of Hong Kong (CUHK), says she lost her part-time job as she insisted not to be vaccinated due to fears of the vaccine's side effects.
"I used to work as a part-time teacher in a tutorial centre which is located inside a shopping mall, but I cannot work there now because I don't have the vaccine pass. I resigned in February and am losing HK$8,000 per month, 40 per cent of my original monthly income," she says.
To make up for the loss, Wong is looking for other part-time jobs.
Unvaccinated people like Wong are also forbidden from going to hair salons under the scheme.
"My hairdresser comes to my home directly now. The price for home appointments rises to around HK$1,700. It costs HK$400 more because of extra transportation fees," the CUHK student says.
In the past, she visited the salon every two months. But she cut down the visits to once every three months due to the rise in costs.
Implementation of the Vaccine Pass
On February 24, the Hong Kong government launched a vaccine pass scheme in a bid to tighten COVID-19 social distancing rules amid the city's worst outbreak since 2019.
Under the scheme, all persons over the age of 12 must show their vaccination or exemption records to enter certain premises, such as restaurants, sports premises, and entertainment facilities.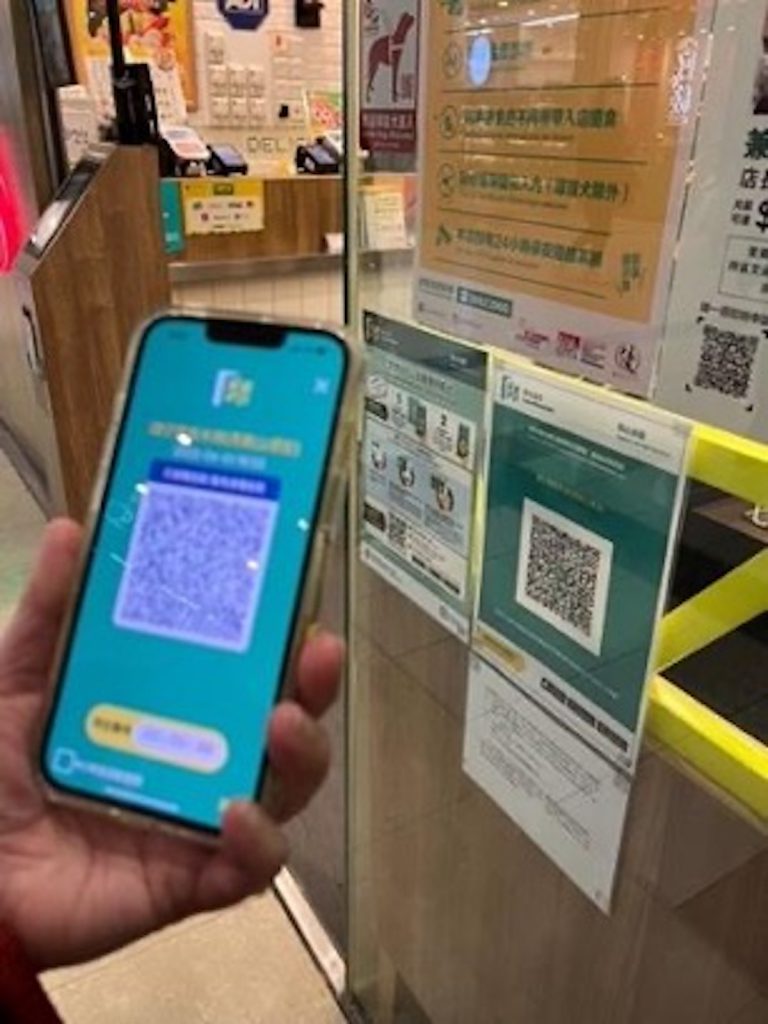 Impacts of the Vaccine Pass
Rachel Lee*, a final year student at CUHK, also shares Wong's fears of the side effects of COVID-19 vaccines. She panicked when CUHK announced that all students should be vaccinated for both physical and online classes in February.
"I was frustrated because I would not be allowed to take any courses in the second term. If I didn't take the jab, I would not be able to graduate on time," she says.
"I got vaccinated in February because of pressure from my university and vaccine pass," Lee continues, adding that she has not had any side effects so far.
CUHK changed its policy in late February to allow non-vaccinated students to attend online classes.
Lee admits she must submit to the reality sooner or later.
"After I graduate, most companies will probably require employees to be vaccinated, so I got vaccinated in the end, even though I am scared of the side effects of the vaccine in the long run," she says.
"I feel resigned. I have no choice," the final year student adds.
On March 16, the Legislative Council had a second reading of a bill to amend Employment Ordinance, which if passed, will allow employers to fire unvaccinated employees.
Software engineer Henry Shi Yukun, 26, is also unvaccinated. His shopping and dining habits have changed under the vaccine pass scheme.
"I cannot enter supermarkets or shopping malls, so I buy what I need from convenience stores like 7-Eleven, or order from online shopping platforms," he says.
"Even though I cannot eat at restaurants, I can still buy takeaway, or cook at home. It is a bit annoying, but I can live with the changes," Shi says.
While some companies require employees to be vaccinated, Shi's employer does not.
"Vaccination is not mandatory for my company, and since I work from home without physical contact with my colleagues, there is no need for me to be vaccinated," he says.
Shi tested positive for COVID-19 in early March, but he has no plans to get the jab in the future.
"My fully vaccinated mum also got COVID-19, but her symptoms were the same as mine, like coughing, having a fever and a sore throat. Being vaccinated or not does not matter," he says.
Shi refuses to get vaccinated because he thinks the protection rate of the vaccines available in Hong Kong, which are BioNTech and Sinovac, are too low.
"If the vaccine is truly effective, the Omicron wave would never have happened," he says, referring to the latest variant of COVID-19 that has caused an unprecedented peak in positive cases.
The importance of vaccination
The city has reported more than 1 million COVID-19 infections and about 9,318 deaths till 3 May, 2022. More than 90 per cent of the population have had at least one dose of vaccine and most of the fatalities are among unvaccinated senior citizens, according to government data.
The Centres for Disease Control and Prevention in the US states while vaccines are not completely effective against preventing infection, people who are vaccinated are less likely to develop serious symptoms when they get COVID-19 than those who are not.
Professor Lancelot Mui Wai-ho, a lecturer at CUHK's Jockey Club School of Public Health and Primary Care, thinks that Hongkongers should get vaccinated as soon as possible to protect the society.
"The present situation of society-wide lockdown cannot continue indefinitely. Sooner or later we will have to resume our connection to the rest of the world, which for most of the parts have decided to live with the virus," he says.
"Once that connection is re-established, the virus will inevitably come along and we will have to live with the virus like the rest of the world," the professor adds.
*Names changed at interviewees' request.
Edited by Angel Woo
Sub-edited by Leung Pak Hei