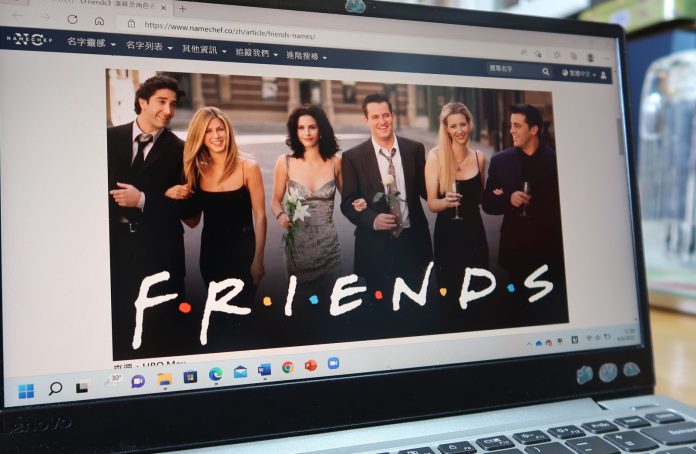 American sitcom Friends is censored in China for ideological unity.
Fiona Dongye
Loyal fan of American sitcom Friends Xiao Luxuan is disappointed when she finds that some scenes of the 1994 TV series have been removed, when she watches the show on Bilibili, a popular video website in China.
"Taking the first episode of the first season as an example, the duration of the original version is 22 minutes and 50 seconds, while the version available on Chinese online video platforms is 21 minutes 17 seconds," Xiao says.
Though the TV series was globally launched in the 1990s, it was not available on Chinese mainstream video sites such as Tencent, Bilibili and Sohu until February 2022.
"Lines with sexual content are not translated according to original scripts, and plots about homosexuality are also deleted. All lines about lesbians are deleted," the university student says.
"Lines with sexual content are not translated according to original scripts, and plots about homosexuality are also deleted. All lines about lesbians are deleted."
"This is a sitcom launched in the 1990s. (But) the authorities in China censor content for audiences in this country in 2022. Some of the plots become incoherent and less funny after the cuts," she complains.
Xiao first watched the American TV series when studying in high school in 2017. She got access to the TV show through cloud service at that time.
"A friend recommended it to me and shared the sitcom through Baidu's network disk with me. The documents (such as video files) shared on this platform are rarely censored. I have watched it six or seven times in total," the 21-year-old student says.
Xiao says disappointed fans have started discussions about censorship of Friends on Weibo, a popular social media in China. The tag #Friends Deleted# was once a hot search on Weibo, but the tag was quickly removed.
Joe Sun worked as a video censor for Bilibili from 2018 to 2021. He finds that Bilibili's censorship has become stricter in recent years.
"Bilibili used to be more liberal and did not censor videos much. But the platform started practising stricter censorship after China Central Television criticised Bilibili for allowing 'inappropriate content' on their platform in 2018. Many foreign TV shows such as Westworld and Skam have been removed," he says.
"Censors will delete all content that criticises the Chinese Communist Party. There is no specific guidelines to follow. In many cases, censors have to make their own judgments. Most will just simply remove all contents which they fear it might cause trouble," Sun says.
"The authorities always keep their eyes on popular TV shows and films because they believe that these contents have the potential of affecting the public's thoughts and values. Friends is very popular in China. If Bilibili does not cut some content which is considered sensitive in China, American dramas including Friends might be totally removed," he adds.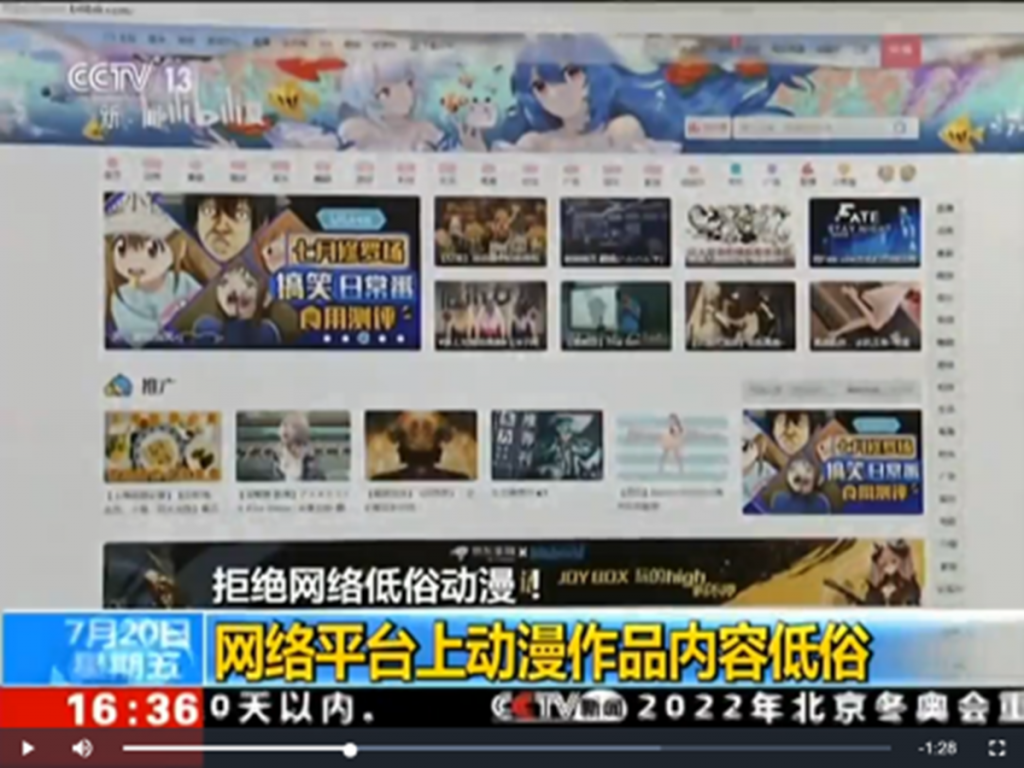 Fang Kecheng, assistant professor at the School of Journalism and Communication at the Chinese University of Hong Kong, says that censorship has widely existed in China for years.
"From a historical perspective, it can be said that censorship has existed since the time when the Party came to power. If mainland Chinese video sites want to import foreign films and television programmes, they need to buy the copyright and make sure that the imported versions can stand the censorship test," Fang says.
The assistant professor points out that the Chinese authorities want what the people watch to be in line with what they advocate.
"In recent years, the mainland authority has increasingly stressed shaping and following a dominant value, rather than respecting diversity. The government has become more hostile to values from overseas. Even if the content does not directly criticise the party or the country, if it is judged to be inconsistent with the values advocated by the party, it will still be deleted," he says.
"Even if the content does not directly criticise the party or the country, if it is judged to be inconsistent with the values advocated by the party, it will still be deleted."
Edited by Alina Chen
Sub-edited by Kajal Aidasani