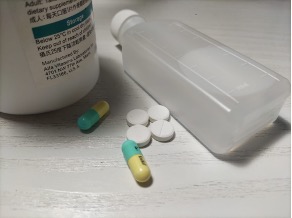 More Hong Kong secondary school students suffer from symptoms of depression and anxiety in recent years due to the pandemic.
By Yap Ying Ye
Secondary school student Hari Kishan* started suffering from brain fog, inability to keep track of commitments and tiredness in 2020.She was medically diagnosed with depression in November 2021.
"I couldn't keep track of my deadlines. I missed a lot of classes. I was always late for hangouts or did not even show up and stopped responding to texts. At some point, my parents were really worried I was going to fail my classes," the 17-year-old student says.
Kishan says that the pandemic and online classes had worsened his depression and made it hard to complete everyday tasks.
"I did not interact with anyone during online classes. I started talking to myself negatively as there was no one to talk to. My brain shut down when I had online classes. I did not do my work, as no teachers would check on me," Kishan says.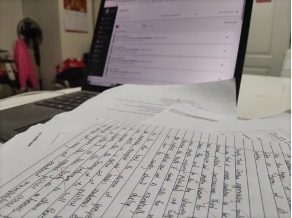 Kishan now takes medication for his depression on a regular basis.
Though Kishan is happy about meeting friends in physical class now, he still suffers from depression.
"My brain still goes into shutdown mode. When that happens, I don't want to do anything which includes going to school, meeting up with friends, doing my homework," he says.
Kishan is not alone. A survey conducted by the Baptist Oi Kwan Social Service regarding students' mental health and well-being in 2022 revealed that 48 per cent of respondents had symptoms of depression and 51 per cent suffered from symptoms of anxiety.
The non-governmental organization (NGO) interviewed 1,192 secondary school students between October 2021 and June 2022. 
The COVID-19 pandemic was found to be the top source of discontent in life for students who responded to the survey. About 40 per cent blamed the pandemic for their poor mental state. Parental relationship was another main factor affecting their mental health.
Like Kishan, secondary school student Alice Wong was also diagnosed with depression in April 2021.
Wong started exhibiting symptoms of depression such as excessive tiredness and sleeping, lack of motivation for anything, sadness and hopelessness in February 2021.
"I was sleeping six to seven hours during daytime on top of sleeping at night, and it was hard to get out of bed to attend my online classes. I felt like I had no passion for anything that I was doing, including school and my hobbies," she says.
Wong thinks the pandemic was a major factor in her depression.
"I could not meet my friends, and online classes made learning a lot more difficult because of the lack of interaction with my teachers. My grades suffered and that made my depression worse," Wong says.
The Form 6 student also shares her depression has affected her family relationship.
"My parents thought I was just being lazy and could not understand why I struggled to do simple everyday tasks. They thought it was my fault and we regularly argued about that. It is already difficult to function with depression, it is even harder without support from my parents. This was a huge blow to me," Wong says.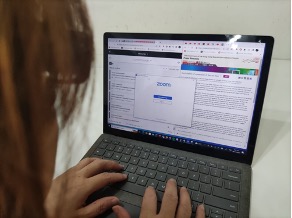 Anna Lam Kit Sum, a psychiatrist who specialises in adolescent emotional and behavioral disorders, points out that the pandemic and online classes have a great impact on students' mental health.
"Students are facing school restrictions such as online classes, which means little or no social interaction. If students are struggling with their studies, online school cannot help much because of the lack of direct interaction with teachers," Lam says.
"It has not been officially investigated, but if we compare previous and current cohorts of young people, the current cohort (who has gone through the pandemic) seems to report more depressive symptoms," she adds.
Lam says familial relationships are also prone to worsen during the pandemic, which would add more stress to students' mental health.
"Spending more time at home naturally leads to more conflict and arguments with parents. The family dynamic can change negatively, and students will be even more stressed," she explains.
To better support and recognise signs of depression, Lam advises parents to look out for changes in their children's behavior.
"Be more sensitive to changes in behavior and listen to your children. Look out for any drastic change in patterns and encourage them to seek professional help as soon as possible," she says.
*Name changed at interviewee's request
Edited by Ryan Li
Sub-edited by Gabriella Lynn