Some Chinese students overseas turn to ghostwriting services to meet their families' high expectations.
By Eve Qiao and Lily Wang
Jason Chen* is a freshman at New York University, which ranks among the top 30 universities around the globe. But he used to hire ghostwriters to do his homework back in high school.
"Hiring ghostwriters was popular among my high school fellows," Chen says. The act refers to students paying someone to do their homework.
Chen came across a ghostwriting service agency on WeChat in December 2021, who later referred a ghostwriter to him.
The then Grade 9 student paid the ghostwriter, who was a Hong Kong University student, RMB ¥2,000-3,000 (US $280-420) per assignment to write three book reviews for him, in 2019.
"The HKU student promised me that the assignments would be finished with high quality and complete confidentiality. Most of the works got As," he says.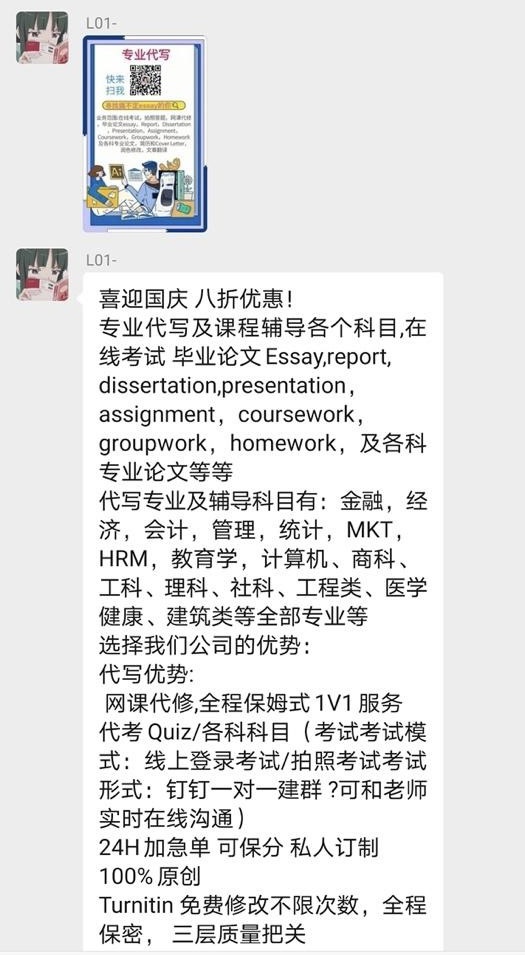 Not a "Good Student" Anymore
Chen recalls he was "a good student" in both his parents' eyes – being admitted to his hometown's best junior high school, where he was a star student, until his parents sent him to study in the US when he was 14.
"My mother always has high expectations on me, hoping that I can be a top student in class," he says.
"But when I failed a book review assignment in the first semester of high school in the US, my mom got mad at me. She cut my monthly pocket money," he says. To sustain his way of life, he had to occasionally ask his friends to pay for his meals.
That's when hiring a ghostwriter came to his mind.
When Chen turned to a ghostwriter, his assignments were mainly book reviews of Shakespeare's works.
He found Old English in classical literature, with different grammar and vocabulary, difficult to read and understand.
"They are so boring that I couldn't finish reading them without falling asleep. I don't like doing book reviews. I know hiring ghostwriters is bad and I miss the chance to learn," the now 19-year-old student says.
But he still went ahead. "I did not want my mother to cut my pocket money again. I didn't want to live like that anymore," Chen recalls.
Pressure from Parents
Charlie Mi* used to operate a ghostwriting agency between 2017 and 2021. The agency refers students to individual ghostwriting service providers, acting like match-makers just like the one Chen came across on Wechat.
Mi approached students through WeChat to promote their services.
"I reached out to around 2,000 university students from all over the world. One-third of them eventually purchased the ghostwriting service," Mi says.
He recalls the pricing for such service ranged from RMB ¥300 (US $41.7) to RMB ¥5,000 (US $695.3), depending on the number of words.
Mi quit the industry in October 2021 in fear of legal risks after providing such service was outlawed in the United Kingdom, as most of his clients studied at British universities.
The October notice from the UK's Department for Education says that "essays for money" are "unethical" as it profits by "undermining the hard work" other students do.
Mi says some of his clients were just too lazy for homework, while others were overwhelmed by pressure from their families.
"I once met a student who has already done well, getting a B+ in most subjects. But his parents thought he should get As, putting him under so much pressure that he finally turned to us for help," Mi sighs.
Professor Dai Kun of the Faculty of Education at the Chinese University of Hong Kong agrees that parents play a role in the issue.
"Students hire ghostwriters only to meet their parents' expectations. Parents don't really care about what they learn, or how knowledge would make a difference in their children's future," he explains.
He points out that Chinese parents are always making decisions and drafting life plans for their children, regardless of the children's own will.
Dai also thinks it is difficult for schools to identify students who have hired ghostwriters to do their homework.
"No one else but the students themselves know that they have hired a ghostwriter. And as relative regulations do not exist in many countries, catching ghostwriting behaviors remains tricky," he says.
*Names changed at interviewees' request
Edited by Ryan Li
Sub-edited by Leung Pak Hei