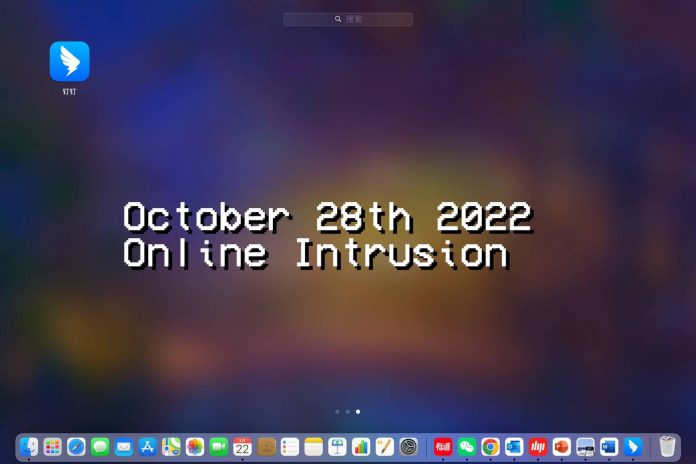 An intrusion to an online teaching platform is considered a new type of cyberbullying and arouses cyber security awareness.
By Molisa Meng
High school student Alina Liang* does not want to take online classes anymore as her history teacher died from a heart attack after being bullied during an online class. The 16-year-old deleted her online course software, DingDing, in November 2022.
Liang and her classmates are saddened by the tragedy, which casts a great shadow over her.
"My mind totally went blank when it happened. It's like we were witnessing the whole incident, but we could not do anything. I still feel upset when I think about my teacher. I still cannot believe that happened," she says.
On October 28, 2022, 46-year-old history teacher Liu Hanbo from Xinzheng No 3 High School in Henan used DingDing, a video conferencing software with similar functions as Zoom, to host an online class as usual when some unknown users entered the online conference room.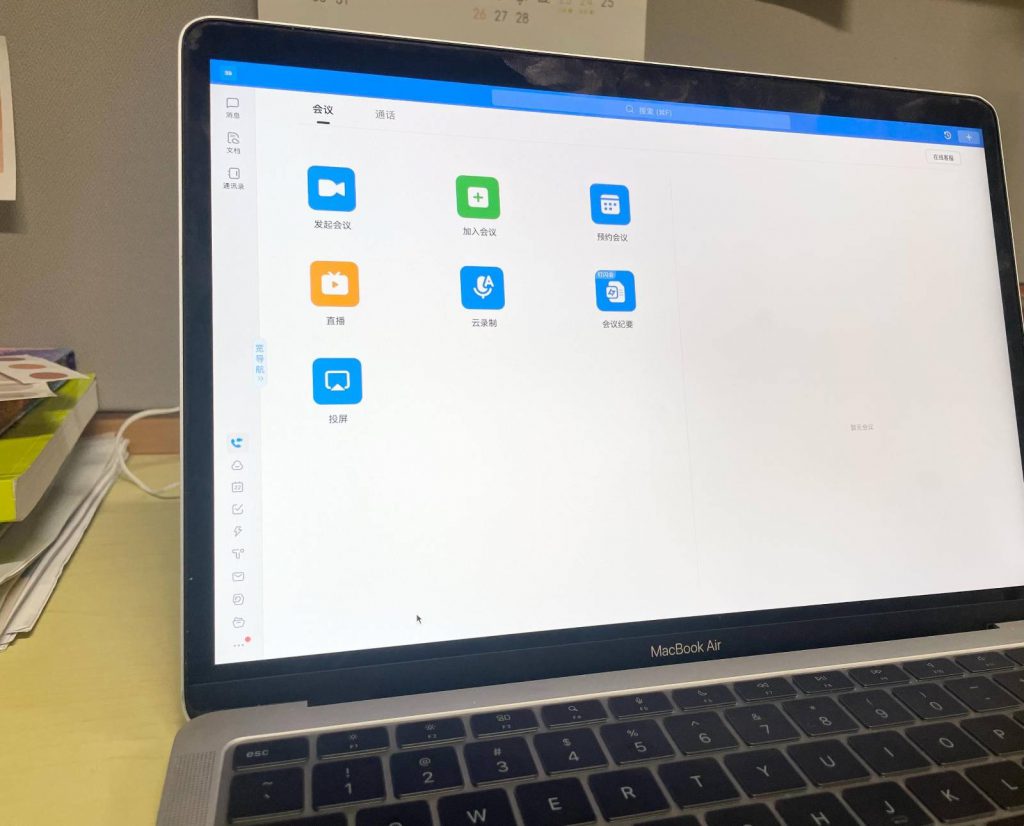 "They turned on the microphones, spoke abusive language, made annoying noises like sounds of alarms and posted videos about sex and violence. My teacher tried to kick the intruders out. But after a few seconds, they re-entered the room several times and cursed at my teacher until the class was finally suspended," Liang recalls.
The history teacher died from a heart attack a few hours after the online intrusion on the same day.
"Whenever there was an online intruder, there was no way to conduct normal teaching and the class had to be suspended. My teacher felt very stressed," Liang says.
"The local police are taking the case very seriously because of its significant impact, but we do not know when the guilty ones will be arrested," she adds.
Five days after the tragedy, someone who claimed to be Liu's daughter posted on Weibo, a popular Chinese social media platform, saying her mother was in good health before the incident.
"In just a few days, she had experienced three cyber attacks in a row during online classes. She was insulted by the intruders, causing her great distress," the post reads.
Liu's case has aroused great concern with more than 490 million post views, 194,000 shares and 36,000 comments on Weibo as of March 2023.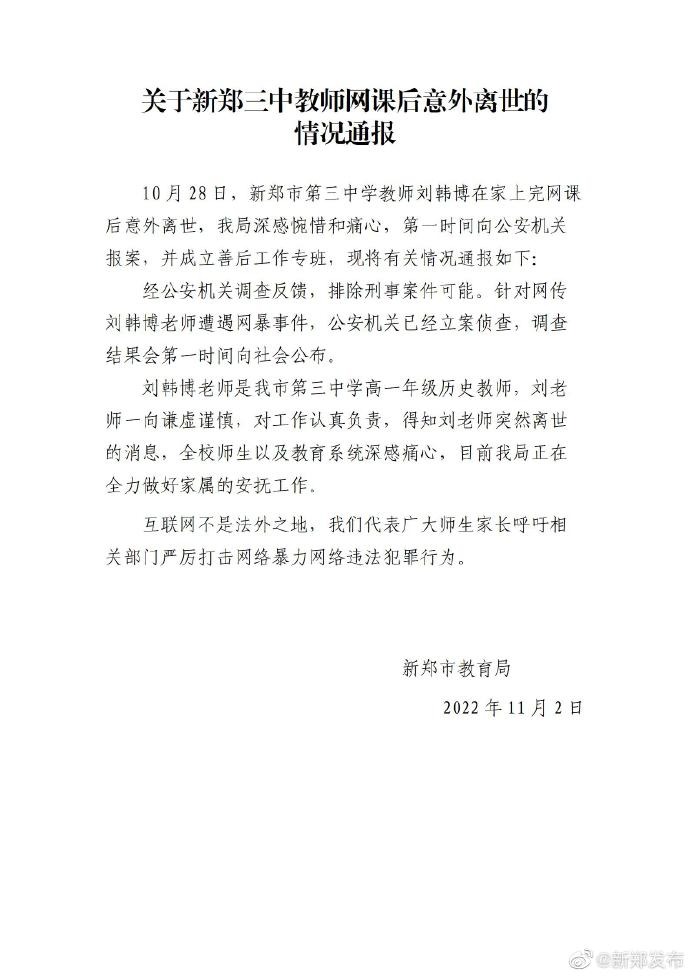 The education bureau of Xinzheng City, Henan Province, issued a statement announcing Liu's death on their official website on the same day the Weibo post was published, stating "What Liu encountered was cyber violence. The public security authorities are investigating the case and further information about the investigation will be made in due course."
The Jiangsu provincial government also posted an announcement to remind internet users to pay attention to network security to prevent similar offences from happening again.
Li Ying, who has taught chemistry in a junior high school in Jilin province for 15 years, feels distressed about the news.
"I want to know how it happened. It is difficult to imagine how much the teacher had suffered. I would have never thought an online intrusion case would cost a life," says the 39-year-old teacher.
Li's colleagues are shocked and upset about the tragedy.
"What happened to Liu could have happened to us. We felt very worried. As a teacher who has conducted many online courses, I hope this will never happen to any other teacher again," Li says.
"We need to be more vigilant. The tragedy reminds me that every teacher should keep an eye on changes in teaching software and chat rooms," Li continues.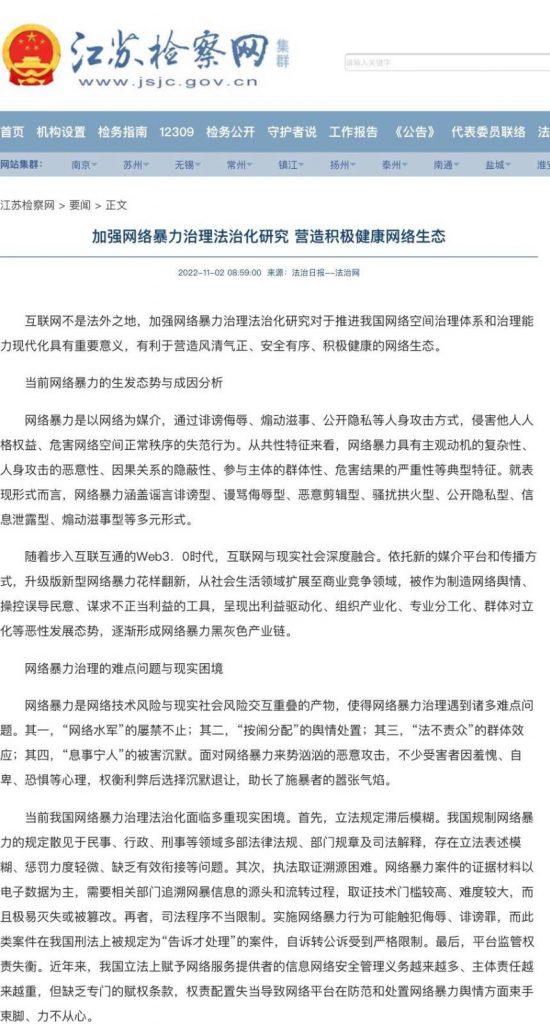 Assistant professor Meng Wei of the Department of Computer Science and Engineering at the Chinese University of Hong Kong attributes the tragedy to abuse and misuse of technology.
"Security features of some online conference softwares fail to prevent malicious cyber attacks by hackers. Some users might even share passwords with these attackers," he says.
Meng, who researches cyber security, points out that it is important to educate internet users about the importance of protecting their accounts.
"Users should learn what kind of network security risks they may face and what options are available to counter these risks, such as using strong and random passwords, not clicking unknown links, and not sharing account information with anyone," Meng says.
"To prevent potential misuse, online conference software developers should devote more resources in developing user-friendly interfaces with sound security features. Two-factor authentication is one example," Meng says.
"A stronger level of restriction is to use a guest whitelist. But in many cases, it is hard to trade usability for security, and people deliberately choose convenience over security," he says.
*Name changed at interviewee's request
Sub-edited by Charmaine Choi