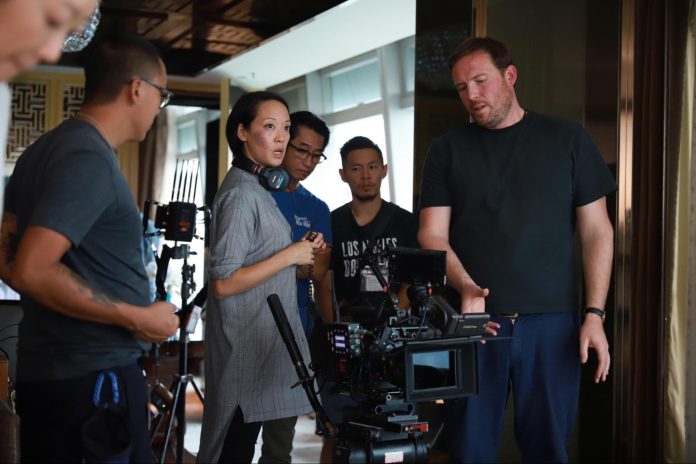 Filmmaker Liz Sargent shares how her story as a Korean-American adoptee who grew up with ten siblings inspired a work that explores some of her life questions and fears.
By Lilou Margueron
Film writer and director Liz Sargent makes movies inspired from her own life story to explore questions about adoption, family and disability.
Sargent's latest production, Take Me Home, was released in 2023. It tells a story inspired by her adoptive sister Anna, who was born with a cyst on her brain, leaving her with very short-term memory and various cognitive and physical disabilities.
In the film, Anna is made the main character in a fictional plot in which she needs to learn how to communicate with her sister after their mother's death.
"I have always been really worried about what will happen to [my sister] when my adoptive parents pass away, and how I get to keep my own independence," says the filmmaker, who became a co-guardian of her sister when writing the film.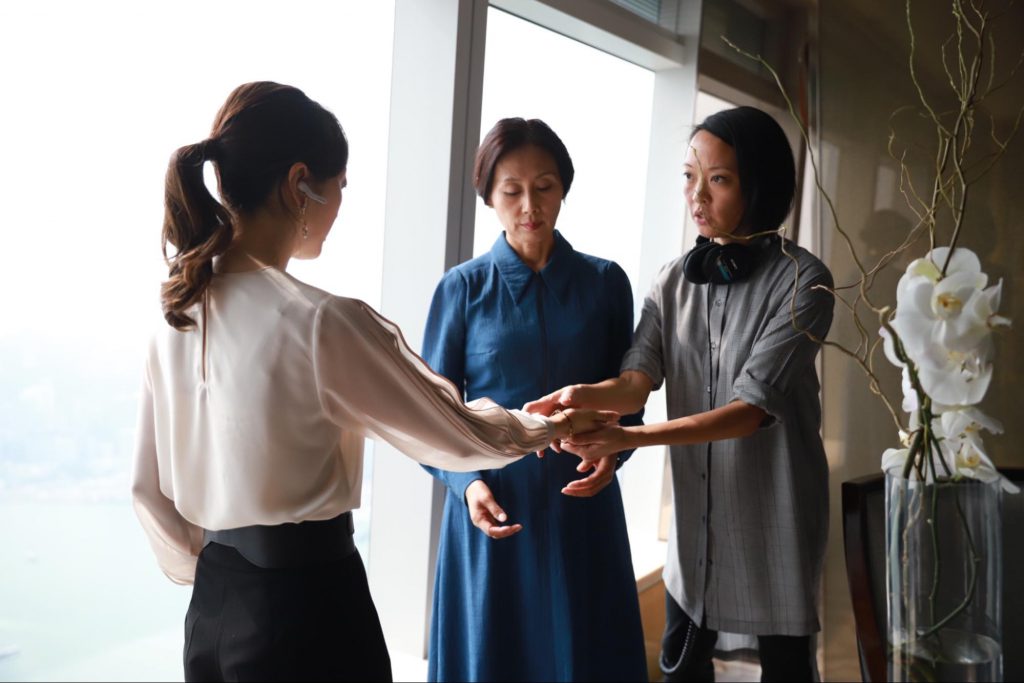 "I want to take care of Anna and I think it is an important part of family and human responsibility, but social services in America are confusing and complicated so caregiving can have a hindering impact," she explains.
Sargent described the film as a learning process for her since she had to figure out how to adapt the filming set to allow her sister to perform—by shortening transitions to maximise the time of acting, and by taking long shots to create a quieter environment and avoid disturbing Anna.
"She learned it, she got it, all we had to do was to give her a little space and have a little bit of patience, and it was possible!" she says.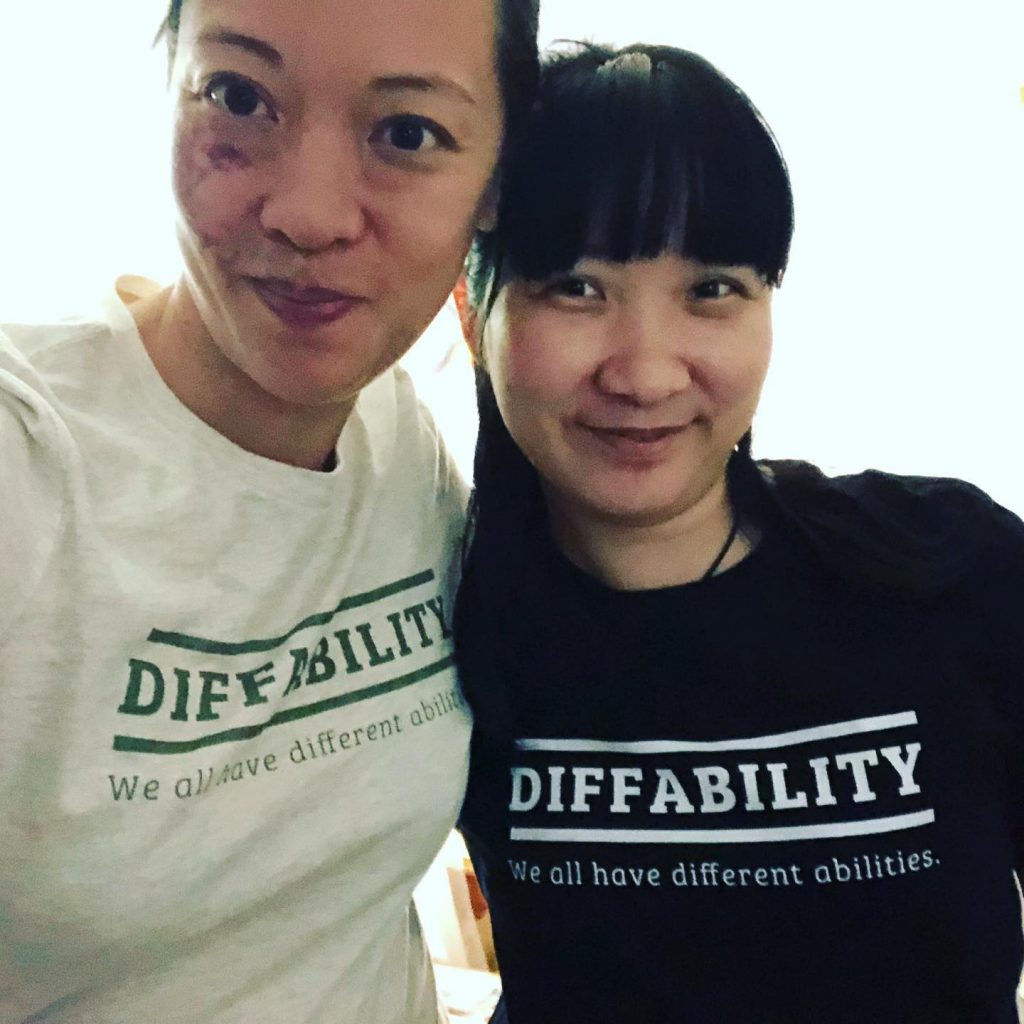 Sargent's work also touches on adoption. The first film she wrote and directed, Strangers' Reunion which launched in 2019, tells the story of a Korean-American adoptee, Mira, who met her birth mother for the first time in a Hong Kong hostel without a translator.
"Strangers' Reunion was written as a response to finding my biological mother and figuring out I had three biological siblings," says the former choreographer, who decided to quit dancing for filmmaking around eleven years ago, with the hope to tell her own story in her work.
"A lot of my movies stem from personal experiences, when I feel something so intensely that I can't really figure out what it means and I don't know how to feel about it."
"It was really a sort of cathartic experience because watching these two actors perform this dialogue [meeting the birth mother] and thinking deeply about the details of reaction and the layers of emotion they must be feeling was really helpful for me to sort of disconnect myself from the intensity of my feelings around it," the 43-year-old says.
Growing Up as an Adoptee
Adopted in Korea when she was five-months old, Sargent grew up in a family with eleven children. Among her siblings, six were adopted and five have different kinds of disabilities.
Her adoptive parents' dream was to have a big family. "My father is an only child and his parents died when he was young so I think that's part of his love for his family, and for my mother, it just brings her joy," the filmmaker says.
She has built a good relationship with her adoptive family. With a smile, she recalls their big house in the suburb of Chicago as loud and chaotic, full of kids fighting for attention, where every room was packed and they had big dinners together.
"It was unique but we had nothing to compare it to, so we didn't think much about it. Several siblings also have disabilities, and we didn't question that either, it is just a fact that they think differently and have different physical abilities," she says.
In Sargent's family, the fact that she was adopted is always visually clear and talked about. As she did not want to get into a lifelong search for her birth family, she only decided to contact them during the winter of 2018.
"It felt like the right time in life and I wanted to see if it was possible [to meet] before she [my biological mother] dies," she says.
After a couple of months of extensive research, Sargent managed to ask her birth parents to meet her through her adoption agency, with a possibility of refusal on the other side.
Her birth family quickly got back to her. Among many other unnamable feelings, she remembers being "just totally shocked, totally stressed, feeling a lot of pressure for what that relationship should be".
"It's hard to fully be myself when I know my biological parents might have certain expectations of me, and I sort of just want to make them happy."
Sargent filmed Strangers' Reunion in Hong Kong just before flying to Busan, South Korea, to meet her birth mother and three siblings.
"I only spent two days with them but there were just so many emotions in those moments, so much fear about what we wanted to tell about ourselves to one another, and so much hope to be loved and to be forgiven," she says.
"It was complicated because you want to know all the information and all the history but you wonder if you are ready to hear about it, or tell it from their perspective. I am still figuring it out," she adds.
Continuous Exploration on Family Dynamics
Sargent does not know what will happen to her relationship with her birth family.
"I'd like to [go back] but I still feel a lot of stress around it. I am not sure when is the right time and I do not want them to feel stressed as well. Sometimes I feel that it is not helpful for us to try to build a relationship if it just makes us anxious," she shares.
Since her adoptive family members require great care, with her disabled sister Anna, ageing parents, and another sister who has borderline personality disorder, she does not feel ready to rekindle her relationship with her birth family yet.
As a filmmaker, she wants to keep working on themes of adoption, family and disability that matter to her.
"These stories are important to me and I am always trying to explore the details and intricacies of the situation through the characters I write. I feel that bringing dimensions to tropes helps inspire audiences to live differently in the world," she says.
Edited by Charlie Chun
Sub-edited by Charmaine Choi