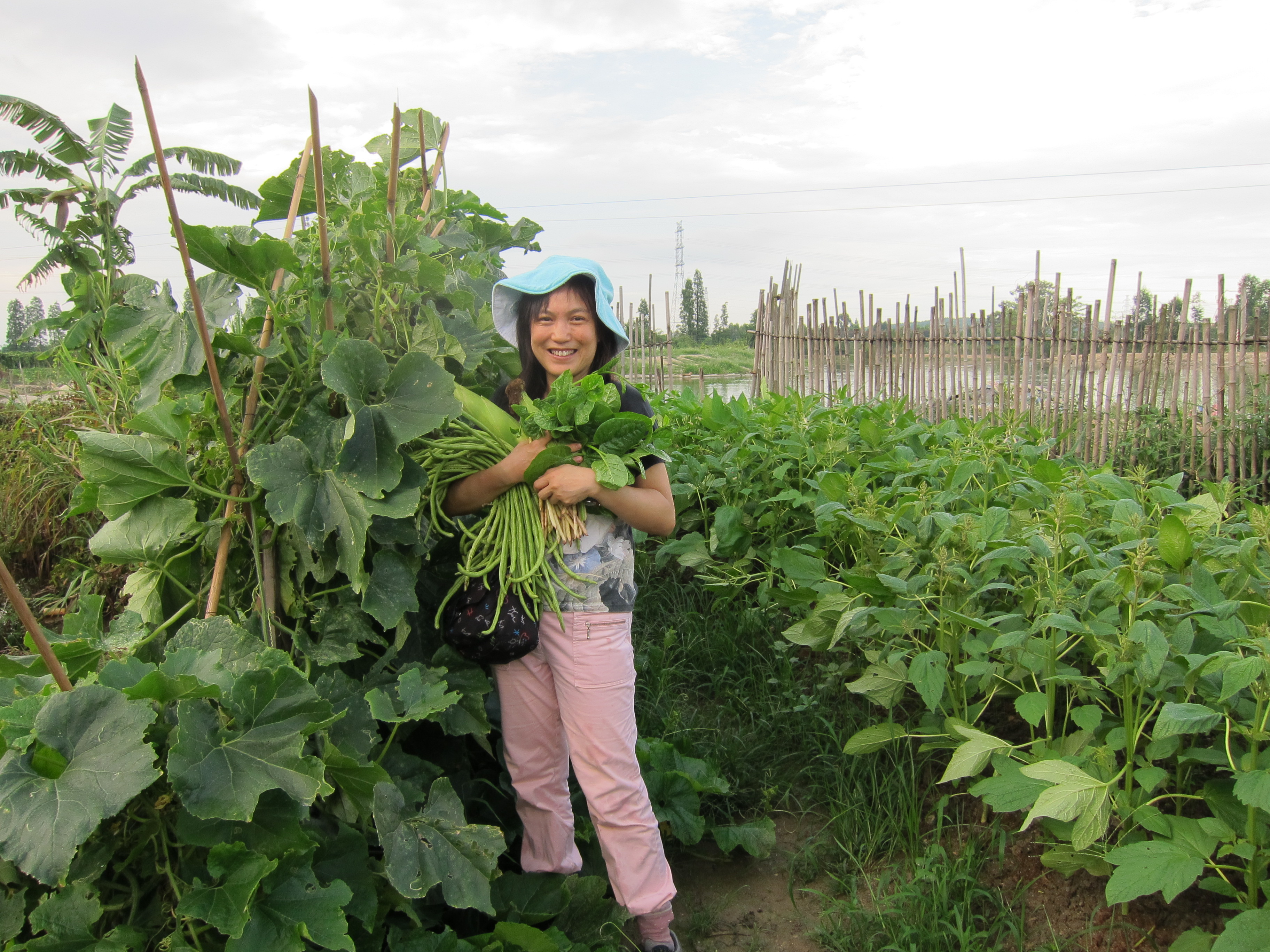 Vivian Leung – the Hong Kong housewife who took on the government.
Reporter: Sandy Ho Yuen-ki
Chairperson of the Lung Fu Shan Environmental Concern Group, founder of the Hong Kong Breastfeeding Mothers' Association, active member of a parent-teachers' association, member of the owners' committee of her apartment block, owner of a passion fruit farm in Guangdong – these are just some of the many roles of Vivian Leung Tai Yuet-kam.
Leung, aged 48, is not the scion of any leading Hong Kong family, nor a high-powered professional or learned academic. In fact, she left school in Guangdong and came to Hong Kong at the age of 14. After the birth of her two children, her primary role was full-time mother and homemaker.
But it is her most recent role as an activist working to protect the environment of Lung Fu Shan that has attracted the most attention. Lung Fu Shan is an urban oasis on the slope at the back of the University of Hong Kong. Along with its surrounding area, it was designated as Hong Kong's smallest and newest country park in 1998.
Leung was one of the many walkers who enjoyed the area's peace and tranquillity. Then, in 2007, she noticed the historic granite surface along Pik Shan Path on Lung Fu Shan had been covered by a concrete road.
Leung saw this as an urban encroachment but the district council claimed the work had been done to solve minor flooding during heavy rain. Leung found this explanation unacceptable. She believed water-logging problems could be solved with improved pipes instead of a concrete layer on top of an historic path.
Leung drew up a petition and on October 14, 2007, she set off for Pik Shan Path on her own. There she asked walkers to sign her petition and a campaign was born.
It has been an uphill struggle. More and more construction projects kept being unveiled, including the erection of unsightly railings and fences along Old Peak Road and Hatton Road.
Leung sees the railings as more than eyesores that damage the environment; she sees them as an intrusion on freedom in Hong Kong. "They build railings alongside almost everything. They block the grass, the trees and even the benches," says Leung. "Also, the railings constructed by the government are standardized and ugly; they simply do not match the environment and spoil nature."