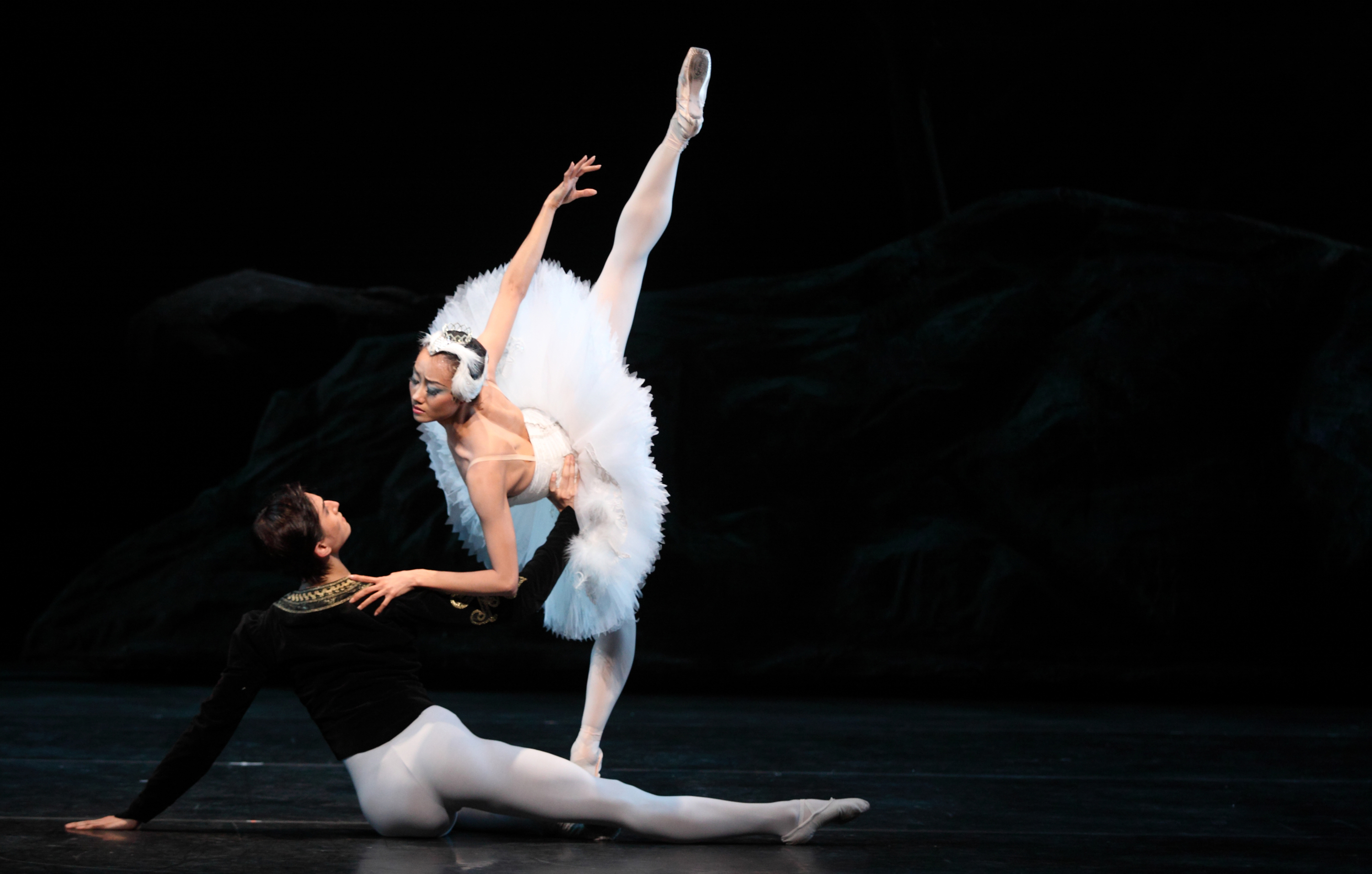 Hong Kong's leading ballerina shares her thoughts on life, love and the highly competitive word of ballet
Reporter: Dora Chiu
Jin Yao, dressed in black sweatpants, a simple T-shirt and a black hoodie, is taking a break from rehearsals. Her feet are cocooned in a pair of huge down slippers. But, despite the casual attire, her ballerina credentials are immediately obvious in her elegant poise, her slender, long neck and limbs.
Dance is in Jin's blood. Both of her parents were professional dancers. They know how hard a dancer's life can be: brutally competitive, physically gruelling and mentally demanding. So they were wary of letting their daughter follow in their footsteps.
Still, the young Jin took a keen interest in dance. From the age of seven she joined the amateur dance classes her mother taught in Jilin. Even then, the girl's talent was clear; just by imitation, she could execute the steps that her mother's students could not do.
Although her parents were aware she had the athleticism, musicality and innate agility needed to become a professional dancer, they were still hesitant about allowing her to follow their path. They hid the application forms for the Beijing Dance Academy away from the young Jin.
Jin says she found them in drawer quite by accident. In the end, her parents relented and allowed her to audition for the academy, China's leading dance institute.
Jin was nine when she auditioned and her performance won her a place. Now she had to decide whether to choose folk dance or ballet. In the end, Jin picked ballet because she liked the beauty and elegance of classical ballet.
She started studying dance at the academy at the age of 10 and graduated seven years later, joining the National Ballet of China. She was promoted to principal dancer in 2003 and was later ranked a top-grade China National Dancer.
Despite a promising career in the National Ballet, Jin decided to join The Hong Kong Ballet as senior soloist in 2004. Jin wanted to explore more possibilities in her dancing and see things from a broader perspective. She could see there were big differences between the arts world in the mainland and in Hong Kong.
Jin says a wider repertoire is performed in Hong Kong because audiences here can truly appreciate art. "Hong Kong people are more westernized and willing to accept different values," she says.
In comparison, the focus in the mainland is mainly on ticket sales. Only famous and bankable programmes like Swan Lake and The Nutcracker are performed there. Dancers rarely have the opportunity to try performing other works, and this limits their talent and exposure.