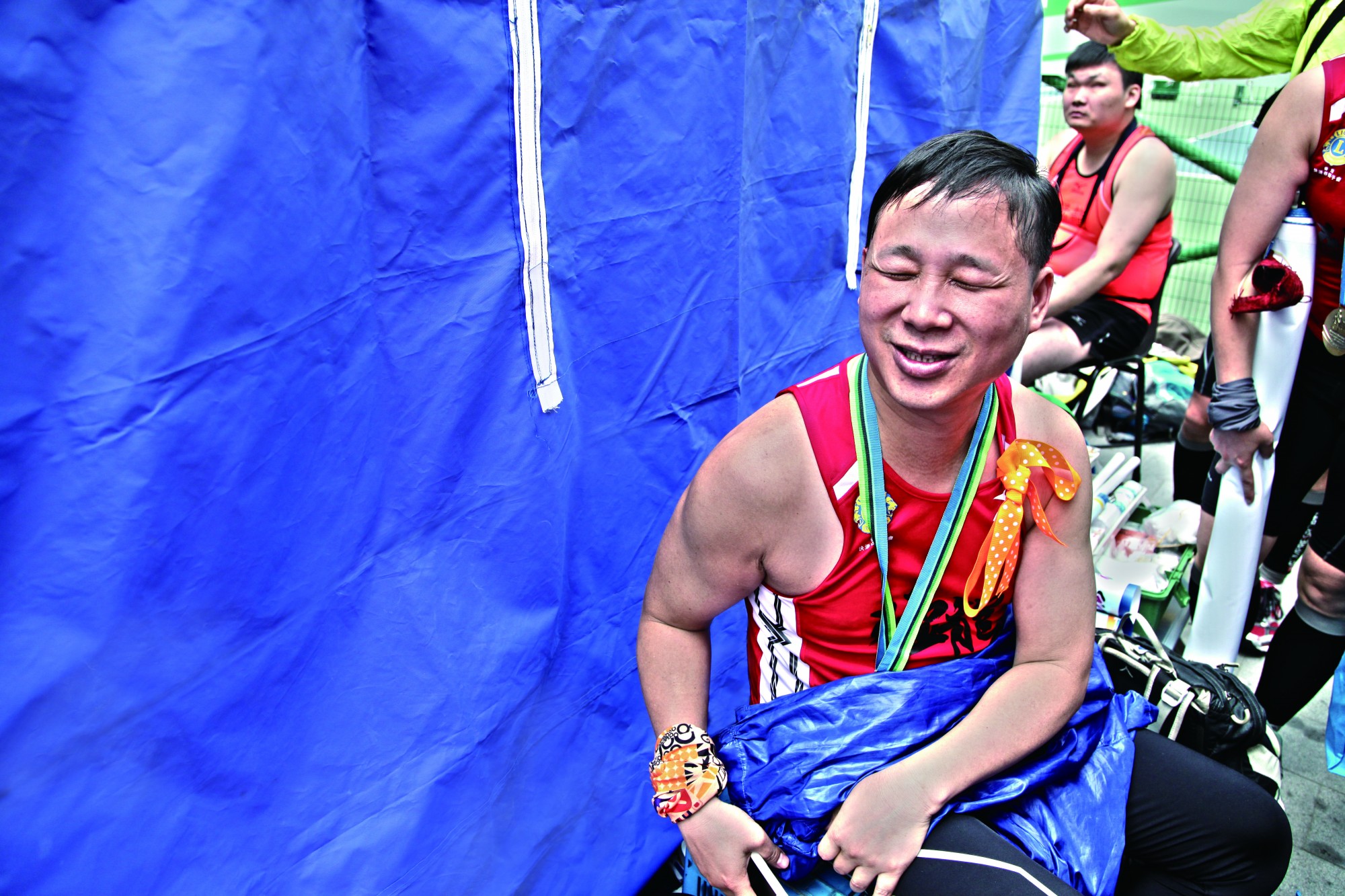 Sudden blindness brings Mok Kim-wing a life full of surprises

By Vanessa Cheung
On a cool and breezy night at the Hammer Hill Road Sports Ground in Diamond Hill, the sea of runners practising for the Standard Chartered Marathon was joined by an unusual duo – Kim Mok Kim-wing and his partner Yeung Yuk-wing who guided him with a hand strap.
Mok, 48, is blind and Yeung is hearing-impaired. Both are members of the aptly named Fearless Dragon long-distance running team which has around 25 members, of whom around 15 are visually impaired while the others are hearing-impaired. On the track, one deaf runner is paired up with a blind runner to form a team in which the deaf runner takes on the role of a lead runner to guide his or her blind running mate.
Mok is a former blind athlete for Hong Kong and won a silver medal in the standing long jump in the Far East and South Pacific Games for the Disabled in 1984. With his rich experience in sport, Mok founded Fearless Dragons two years ago. "Sport is not the ultimate goal, it is a way to provide a bridge [between the disabled and the rest of society]", he says.
The team keeps growing and setting higher targets. Last year, the team took part in the 10 km event of the Standard Chartered Marathon. However, this year Mok ran in the full marathon event. The distance is 42 km, which is equal to the distance from Aberdeen to Lo Wu. After practising for two years, Mok can finish it in 5 hours and 46 minutes.
Apart from The Fearless Dragon, Mok also co-founded the Hong Kong Blind Sports Association. He believes sports can be a way to help the disabled build up their confidence and to engage with society. To this end he also organised golf and bowling activities for the disabled in the association.
Mok has devoted his life to helping other disabled people view their disabilities positively. But he did not always view his blindness so positively himself, in fact, he recalls a sense of desperation when he first lost his sight.