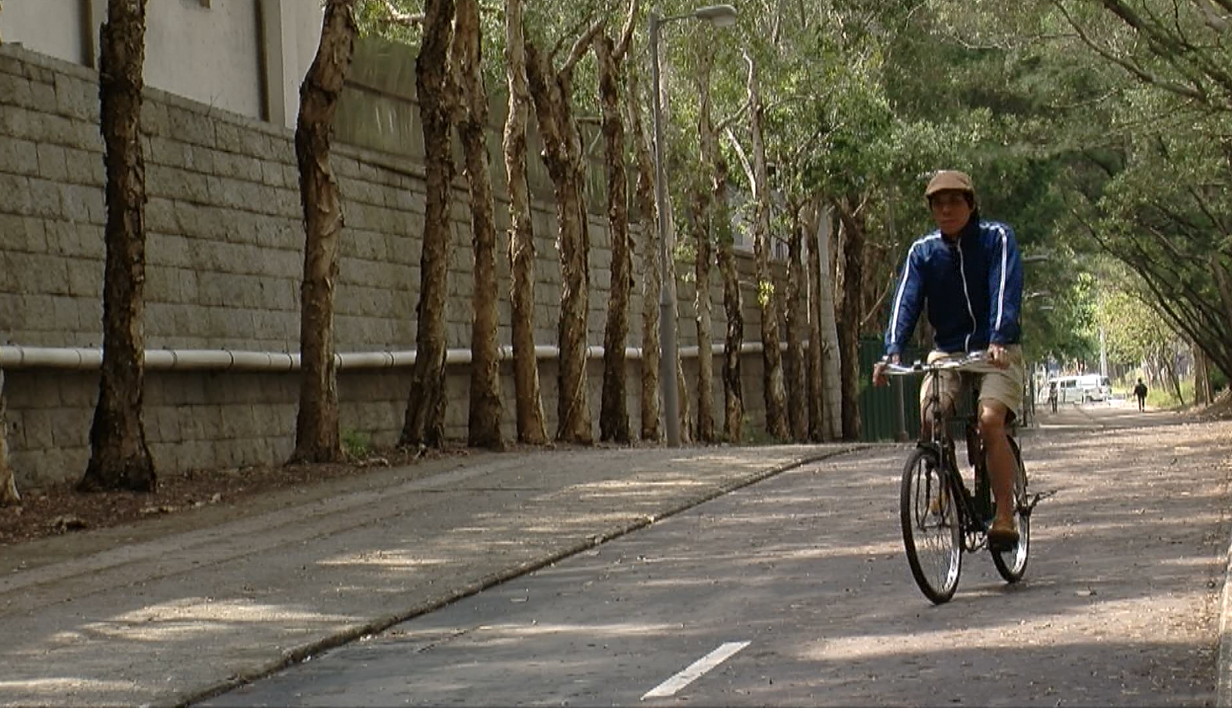 Slow-mo cycling helps city-slickers slow down and enjoy the simple things in life
Reporters: Rachel Cheung, Sharon Lee, Yoyo Chan
Editor: Jennifer Lam
They cycled through villages and between fields, exploring the history of the New Territories. Some rode on vintage bicycles, played Taiwanese music and put fresh flowers in the baskets attached to their bikes.
Slow-Mo Classic, a cycling group that promotes a slower lifestyle, holds occasional events to encourage cyclists to connect with the world around them. The group's founder Lee Chi Man says, "I think (being slow) is a kind of awakening. In Hong Kong's environment, you are educated to believe that being fast means improving and is an advantage. Slowing down seems to imply lagging behind."
Lee invites people to contemplate on why they need to be fast.
"I think being slow is like living happily. Being slow is an attitude. But it is a choice, rather than being slow for the purpose of slow. If you don't have any choices and you have to always be fast, you're being pulled by the fast-paced world," says Chris Lee Kwok-chiu, a Slow-Mo cyclist and a close friend of Lee.
Chris Lee used to be a model-maker but the hectic work schedule exhausted  him. He now works as a private art teacher and enjoys a more flexible lifestyle.
Both of men say Slow-Mo cycling is an experience that makes them reflect on their own lifestyles and decide to pursue other careers. However, for history teacher Sam Chu Kin-heng, Slow-Mo cycling helps him reconnect with people around him and see relationships differently.
Chu loves history and is very fond of vintage bicycles. His bicycle opens sparks conversation between him and people from  older generations. "They will share what think about the bicycle and the world. They may even share their past experiences," he says.
While they all have different understandings of Slow-Mo cycling and living, there is one thing they all agree on – that they should observe more. Slow-Mo Classic encourages people to observe the world around them – on the history, culture, social issues around them. As founder Lee Chi-man says, "Bicycle is a good tool for us to become closer with society. I hope we can put the elements of life into cycling."