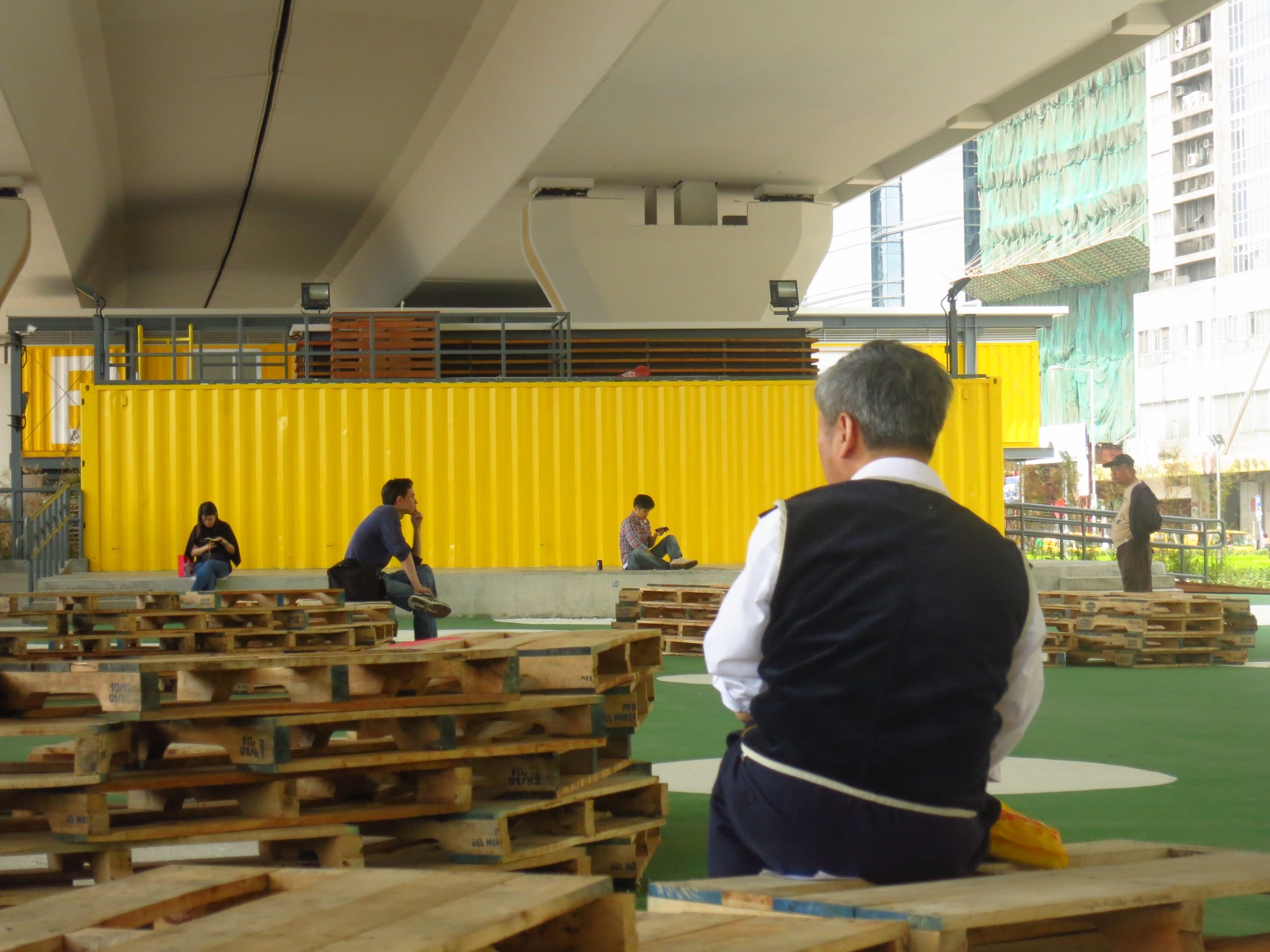 Musicians say project runs against indie music ethos
Reporters: Hilda Lee, Cherry Wong, James Fung
Editor: Kris Lee
In recent years, Kowloon East, an area comprising the former Kai Tak Airport, and the former industrial heartlands of Kwun Tong and Kowloon Bay has become the hub of a thriving local indie music scene.
Artists and musicians moved into factory units left empty after the bulk of Hong Kong's manufacturing industry moved to the Mainland. But now high-grade offices and retail centres are emerging in Kowloon East, pushing rents up.
With the aim of further developing Kowloon East into another premier central business district, the government has undertaken revitalization efforts with gusto. It set up the Energizing Kowloon East Office (EKEO) last June to facilitate the transformation.
One of the plans is to open up and transform areas under the Kwun Tong Bypass for public enjoyment – to create a performance venue called Flyover 01, part of an ambitious "Fly the Flyover" project. In the near future, Flyover 02, 03 or 04 and so on may also be developed to construct a vibrant waterfront incorporating the Kai Tak Runway Park and Kwun Tong Promenade.
The Government says widespread consultations were conducted and that most stakeholders agree revitalizing the waterfront is crucial to energizing Kowloon East.
This account is disputed by the bands using the factory buildings in Kwun Tong for rehearsals and gigs. Many say consultations were inadequate and that the government has ignored the actual needs of musicians.
Although the administration is touting its project as one that will provide free venue support, musicians say what they need a place to do pre-production work and performance practice; they need to be close to their audience while performing. Giving them a performance stage under a bypass does not tick those boxes. Besides, the associated red-tape runs against their indie music ethos.
Some also believe the Fly the Flyover01 may have the effect of forcing local artists out of the factories. Due to the "Energizing Kowloon East" project, the owners of the private industrial buildings would grab this chance to raise rents. Critics say the government will be able to point to the alternative venues available to bands under the flyovers.
The bands believe that having brought a new lease of life to Kowloon East with their indie values, they are now seen as an obstruction to the arrival of Central values into this corner of Kowloon.