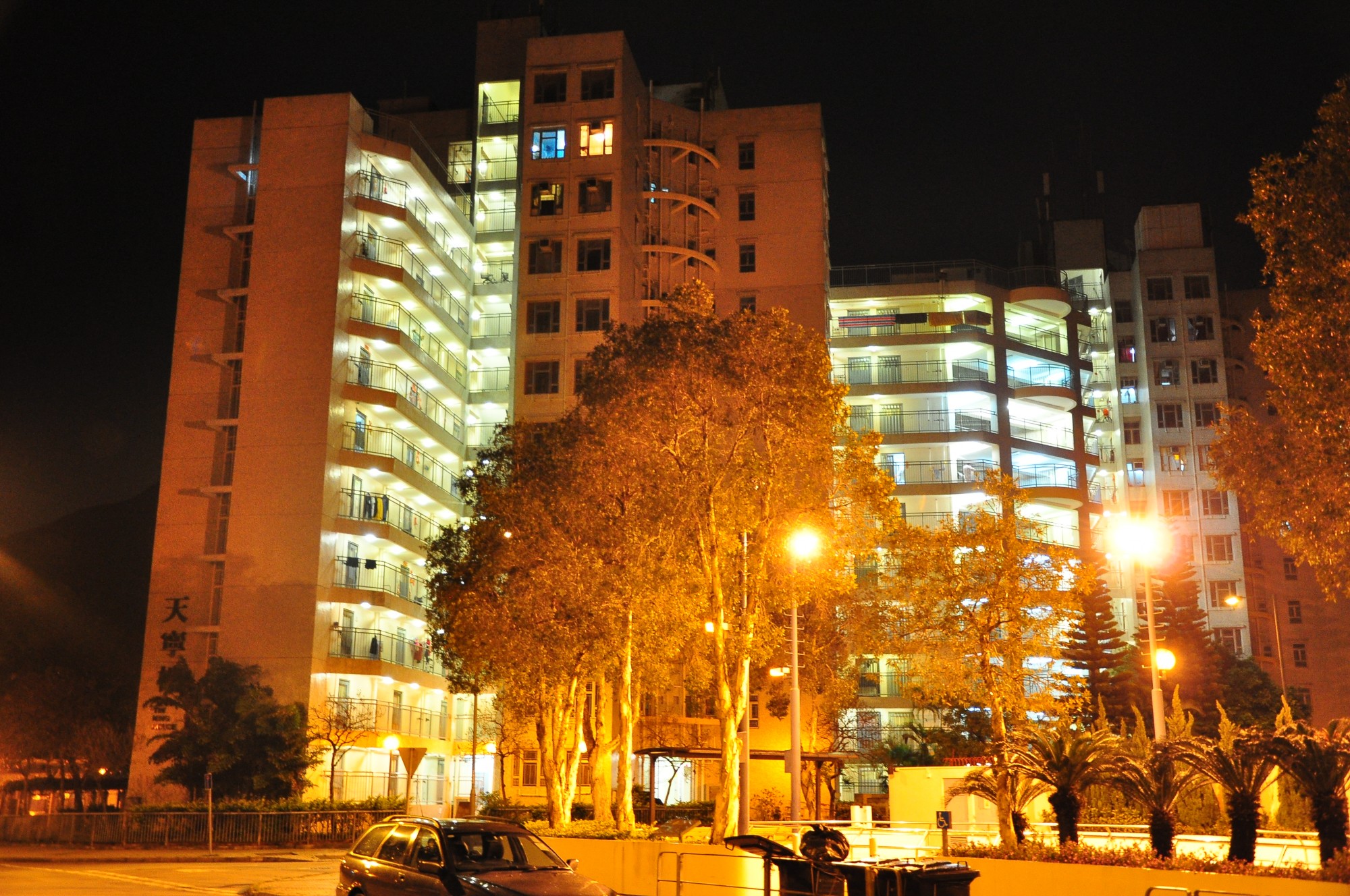 Government to sell off public rental flats under Home Ownership Scheme
Reporters: Tracy Chan, Joyce Cheng, Charlene Kwan
Editors: Ian Cheng, Rene Lam
Tin Lee House in the fishing village of Tai O, is the least occupied public housing block in Hong Kong. Just 14 households live here, most of them comprising elderly people who were rehoused after their stilt houses were either destroyed in a fire in 2000 or were demolished by the government.
The residents thought they would see out the rest of their days in Tin Lee House but instead they have been plagued by uncertainty.
In 2002, the government announced it would turn the building into a hostel but later abandoned the plan. Then, in February this year, they were told they had six months to move as the building would be turned into Home Ownership Scheme (HOS) flats.
Tin Lee House resident Siu Tak-kwai, says most of the residents are "old and frail". His daughter, Siu Sin-yee says her parents have health and mobility problems, " You couldn't force them to move away, could you?" she says with tears in her eyes.
Most of the residents have lived in Tai O all their lives, they say they cannot adapt to life outside at their age.
On top of that, they find  the Housing Authority's arrangements  unacceptable. The Authority is offering them each HKD 4000 in moving fees. Siu  says this will not cover the actual costs.
Although they have been given priority to purchase flats in Tin Lee House once they have been turned into HOS units, residents say they cannot afford to do so. "Why don't you let us stay and sell the remaining vacant flats?" says Siu Tak-kwai. "We are only occupying 14 of them, but you still have more than 70 flats to sell."
Legislator Leung Yiu-chung is helping the residents in their fight to stay. Leung opposes the government's plan, he says Hong Kong faces a problem of insufficient social housing. Once the flats are sold off as HOS units, the supply of public rental units  is reduced. "Why don't they ([he Housing Authority] think of some ways to attract people to live in Tai O, rather than selling it [Tin Lee House]?"
"The Housing Authority claims that nobody wants to move to Tai O, resulting in the high vacancy rate of Tin Lee House. And this is the main reason given for turning it into HOS flats," says Leung.
Yet, Ng Kam-chuen, a Tai O resident, has been applying for public housing for three years and wants to move into Tin Lee House.  Ng says Tin Lee House has a high vacancy rate because  the Housing Authority removed it from the list of public housing estates people could apply for in 2008.
In a written response to Varsity, the Housing Authority says the letting of flats in Tin Lee House was frozen in 2008 because the vacant flats of other housing blocks are sufficient to meet the demand of the Waiting List applicants. It reiterated that to encourage residents to move out early, the Housing Authority has offered the granting of an ex-gratia Domestic Removal Allowance and one-month rent free period in their current tenancy with a choice of any districts for transfer.