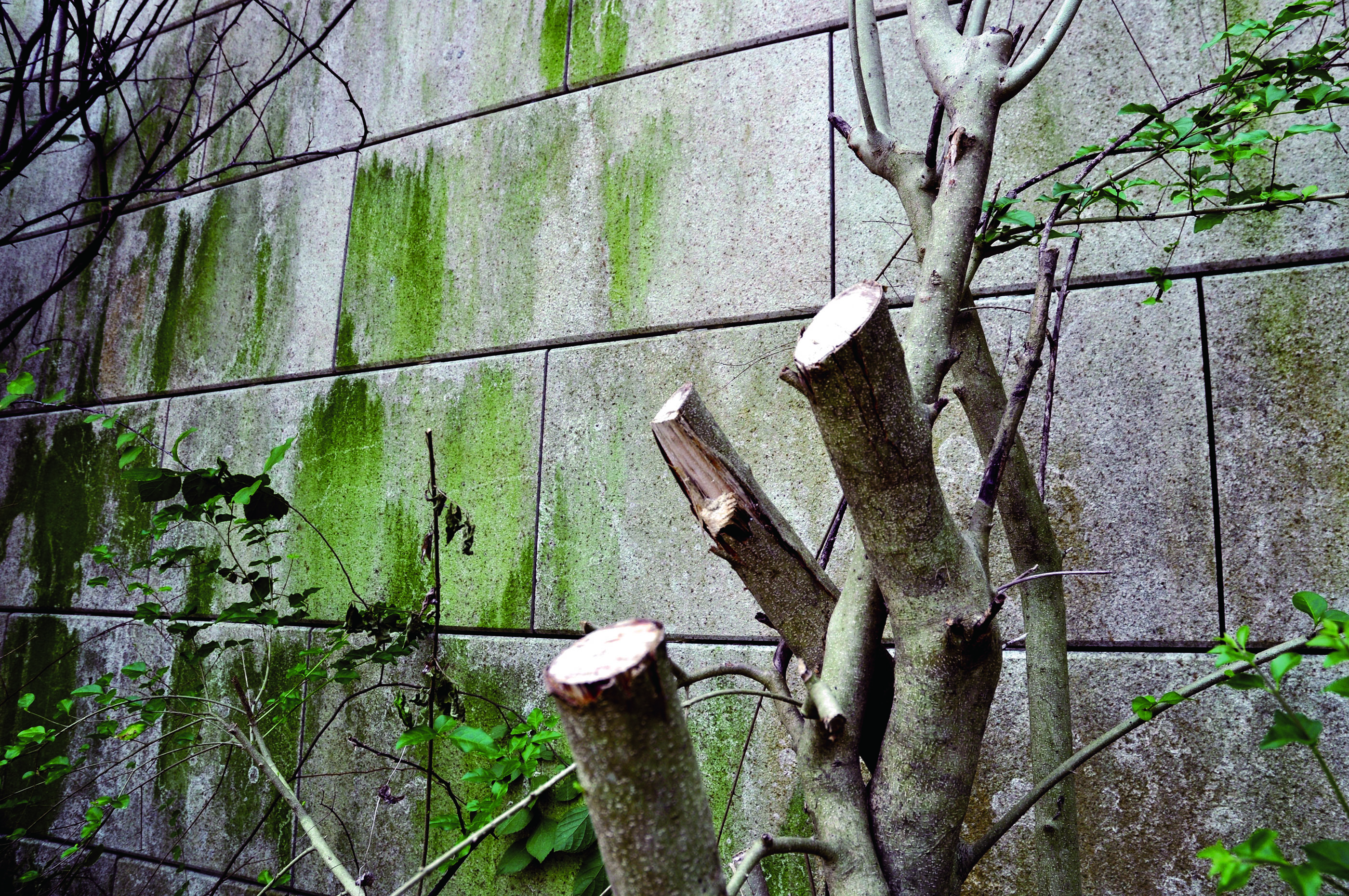 Hong Kong lacks proper tree management and planning, say experts
By Yoyo Chan and Tommy Lee
A tree aged 20 to 30 years, its trunk measuring about 40 cm in diameter, sits dead in an inappropriately small planter. The trunk has become home to various fungi families, the canopy is gone due to over-pruning and topping. Sadly, this is a common sight that greets arborist Theresa So Fung-chun in the course of her work. Certified arborists, also known as tree surgeons, treat sick trees and take care of tree safety.
In this and in many other similar cases, improper tree management is probably the culprit. According to the former Civic Party legislator Tanya Chan Suk-chong, who is also a certified arborist, improper tree management stems from inadequacies in the government's urban planning.
As an arborist certified by the International Society of Arboriculture, Chan says choosing the right location for trees is crucial in tree management. Trees need to have sufficient space for their roots to grow underground and their crowns to spread out above ground. The distance between trees should also be taken into consideration when planting them.
As an example of how not to manage trees, Chan cites the case of the heritage banyan trees in Tsim Sha Tsui's Park Lane Shopper's Boulevard that had to be cut down after they were killed by root rot. The growth of the trees' roots had been restricted by the size of their planters. "Maybe they [the trees] were not suitable to grow there," says Chan.
Inadequate planning is common in land-squeezed Hong Kong. Sometimes, trees are even transplanted from one location to another. Chan compares this to a person undergoing small-scale surgery. It hurts. She emphasises the importance of planning. "You need to have the right locations. Once you have that, the burden of caring for the trees is less."
As Hong Kong does not have a centralised department overseeing tree management and the risk assessment of trees, Chan has drafted a tree ordinance proposal.
Under the proposed tree ordinance, there would be a committee that includes frontline professionals such as arborists, as well as experts on trees, landscaping and urban planning, along with citizen representatives. All members on the committee would have the chance to provide opinions on tree species, policies, and conservation.
At the time the ordinance was proposed, in 2011, the then Secretary for Development, Carrie Lam Cheng Yuet-ngor, pledged to seriously investigate the feasibility of legislation. It seems the investigation is still ongoing because we are no nearer to having an ordinance.