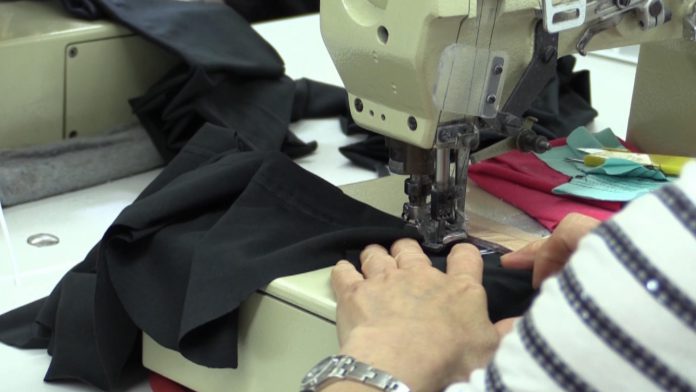 Local fashion designers struggle to compete with high-end imported brands and fast fashion labels
Reporters: Rubie Fan, Gloria Lee, Megan Leung
Editor: Joey Kwan
When asked for their impressions of Hong Kong's fashion industry, many people would probably recall the 1970s, when the local textile and garments industry was at its peak. But when it comes to the local fashion industry, they would be hard-pressed to point to home-grown success stories.
This is despite the fact that many local designers and brands have gained recognition in overseas markets. So, why is there a disconnect between how the Hong Kong public sees Hong Kong fashion and how it is perceived internationally?
Back in the 1960s, Hong Kong's textiles industry grew in leaps and bounds with imported machinery and advanced skills. Local production lines provided a solid foundation for local fashion designers and brands to flourish. The Hong Kong Ready-to-Wear Festival held in 1968 marked an important milestone in the development of Hong Kong fashion. Many local designers made their names and brought their designs to the international stage.
But after China began its opening and reform policy in the 1980s, local textile factories relocated to the Mainland. Meanwhile, Hong Kong's economy began to shift its focus from manufacturing to tertiary businesses. From being a centre of production, Hong Kong became a re-exporter of fashion and an international retail hub for global fashion brands. Well-heeled visitors come to buy luxury high-end European and American labels, while stores selling fast fashion brands such as Forever21, H&M and Zara have become go-to stops for local consumers.
Hong Kong has no shortage of talented home-grown designers, but the popularity of fast fashion in the local market hinders the development of local fashion.
"Emerging local brands do not have the capacity to compete with fashion empires," says local fashion designer Tsang Fan-yu. Competition is intense as rent, labour, production and many other operational costs are proportionally higher for small scale productions.
Despite the difficulties at home, some local fashion designers have sent their collections onto the international catwalk and gained worldwide attention. With support from Fashion Farm Foundation – a non-profit organisation set up by local fashion entrepreneurs and educators – local designers like Aries Sin and Polly Ho took part in the Paris Fashion Week Programme. This is an annual international fashion convention that gathers fashion talents from all over the world.
Translating success overseas into success at home however, remains elusive. At the lower end of the market, local consumers seem addicted to fast fashion, at the higher end, many prefer to shell out for the brand cache of international labels. Local fashion insiders are still searching for the missing elements that will make Hong Kong fashion thrive in Hong Kong.