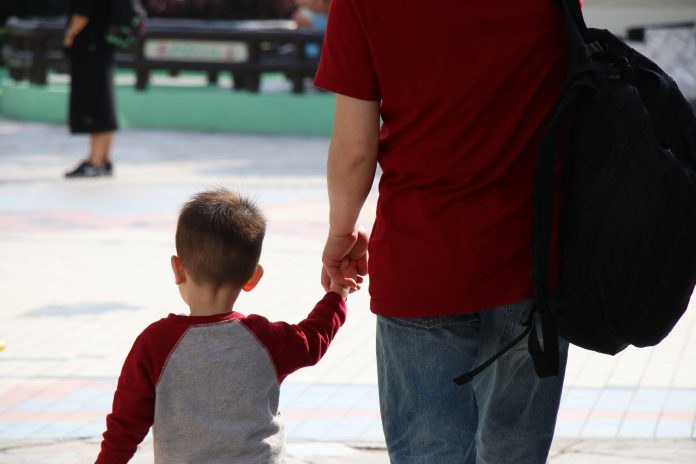 Domestic abuse victims fear co-parenting provisions in proposed children's bill
By Catherine Chiang & Jody Yu
After enduring an abusive marriage, Ms C, who does not want to reveal her identity, thought divorce would offer her and her three daughters an escape from a violent husband and father. So when the judge told her that she would have joint custody, or co-parent, the children with her ex-husband, she was filled with dread.
Co-parenting is based on the idea that parental responsibilities do not end when a marriage does and is becoming a global trend in family law. Should a new "children's bill", currently under consultation, be adopted here, it could become the norm in Hong Kong too. But some women and children's advocates say this could put victims in danger in cases where there is domestic violence.
The bill is an attempt to overhaul a system based on the concept of parental custody of children in the event of a divorce, a system that often neglects or overlooks the wishes and rights of children. The term "custody" refers to the responsibility and right of guardianship for a child. In the case of divorce, the custodial parent has the daily-caring and decision-making rights for a child, while the other parent might only retain a certain degree of involvement and access to the child. Existing custody orders in Hong Kong include a "sole custody order", "joint custody order" and "split order".
To make the system more child-focused, the Law Reform Commission (LRC) suggested a list of changes to Hong Kong family laws in a proposal – dubbed the Children's Bill drafted in 2005. The proposed bill calls for a paradigm shift, replacing the concept of "custody" with "parental responsibility".
This approach stresses the obligations and responsibilities parents should uphold, rather than their rights over their child. The proposed bill introduces the "joint parental responsibility model", already in place in countries such as Australia and the UK, and stresses the right of the child to maintain a continuing relationship with both parents, who it encourages to co-parent. It also mentions a child's right to have independent legal representation in court.
Barrister Michael Kung Kin-chung, who has written in support of the legislations, says: "We want to avoid drastic changes to the children, this is not good." Kung believes the children in a divorce would be less affected if both parents were involved in their upbringing. He adds that co-parenting can potentially reduce the conflicts that arise when parents fight for custody, since both of them would take part in caring for their child.
Initial consultation on the bill was carried out from December 2011 to April 2012 and a recent consultation exercise was conducted from November 2015 to March 2016. Although the Children's Bill is yet to be adopted, co-parenting is already a trend in Hong Kong's family courts. Lawyers report the courts are increasingly granting joint custody to both parents rather than sole custody to one parent.
Although the arrangement is made with the child's best interests in mind, it does not always work out that way. "I think my daughter doesn't like the arrangement," says Ms N, a divorced mother, who wishes to remain anonymous. Ms N was granted joint custody of her now eight-year-old daughter with her ex-husband.
She says that throughout her marriage, she experienced domestic violence and coercive control from her ex-husband. When she was in court, she presented medical records, police records, as well as photographic evidence of the abuse. For her, joint-parenting with a partner with whom she could not and still cannot communicate is a recipe for disaster and will extend the abuse.
She says it is very difficult for her to reach any agreement with her ex-husband on a whole raft of issues related to their daughter, from the choice of schools, to her extra-curricular activities and where she should live.
At the moment, Ms N's daughter spends three days at her apartment and the rest of the week at her father's. The child told her she felt like she was being bounced around all the time. Ms N understands it could be exhausting for the child, but her hands are tied. She recalls an instance where her daughter was invited to perform in her school's annual dance performance. She rehearsed diligently for months. However, the performance fell on a day she was supposed to spend at her father's home. He prohibited her from performing because he felt it encroached on his parenting time.
"Co-parenting only works if two parents are willing to work," Ms N says. "Abusive parents don't do that. They want to control the partner, the children, and they use children as [a] weapon."
Ms N is worried that if the Children's Bill is adopted without sufficient safeguards to protect victims of family violence, more of them will have to go through the trauma of being forced to maintain contact and co-operate with their abuser.