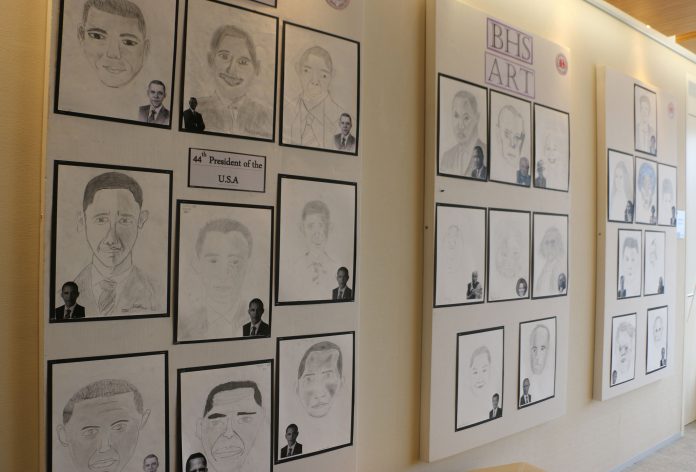 International school students face language and cultural barriers in their own hometown
By Nannerl Yau and Jennifer Leung
After finishing class, a young man sits down for an interview. He laughs and lets out a sigh of relief on discovering the interview will be conducted in English. Harry Mou Kat-yan is a second-year sociology student at the Chinese University of Hong Kong (CUHK) and was born and raised in Hong Kong. But when it came to fitting in during his freshman year, he may as well have been a foreign student.
To his peers, Mou was known as the "I.B. kid," a nickname given to him because he studied the International Baccalaureate curriculum at the Victoria Shanghai Academy, an international school in Hong Kong. He also stood out because he did not understand local university culture and even things like making meal choices were difficult for him. He was experiencing culture shock in his own hometown.
"When [international school students] go to the UK or US, they adapt really well because they are more into that culture," Mou explains. "But we move into Hong Kong's universities and really struggle."
He recalls that his international school background and lack of knowledge of local news affected him drastically. During a class, his mentor publicly humiliated him by calling out his lack of knowledge of local politics and culture. He criticised Mou for his lack of exposure to local life and society. "He explained that [I] experienced the middle class, [I] experienced the upper class, but have no idea how the majority, which is the lower class, actually works," recalls Mou.
He had encountered similar experiences even before he was admitted to CUHK. When he applied to universities, he had put down as his first choice, the undergraduate programmes in social work at six local universities. In the end, all six rejected him. Mou's CUHK mentor later told him that social work departments rarely accept international school students because "they assume that they don't really have the knowledge of local current affairs".
This echoes some of the criticisms levelled at international schools in Hong Kong, criticisms that suggest their students live in a bubble.  The Creativity, Activity, Service (CAS) component of the IB curriculum is supposed to counter this phenomenon by giving students real-world experiences and equipping them with local knowledge. The CAS Project is a mandatory programme for IB schools.
David Whalley, the director of education at the English Schools Foundation (ESF), which operates 22 international schools in Hong Kong, brings up the CAS Project when discussing how to help ESF students understand local cultures and Hong Kong society. He says the project is designed for students "to understand the local community, how they can be part of that community and how they can make a difference in that community."
Whalley explains the CAS Project includes a range of activities that can help students become familiar with Hong Kong's local culture and society. For example, students can participate in volunteer work, visit different parts of Hong Kong, try local cuisines, and "look at the different things going [on] around Hong Kong."
But CUHK student Harry Mou feels the CAS Project has limitations. For his part, he says it only affected him for the short time he was involved in it and did not provide enough local knowledge. For his CAS Project, he started a dodgeball club for the "creativity" component, joined a soccer and dragonboat team for the "action" component and visited a children's home for the "service" part. "For me it is useless. It is useless," he says.