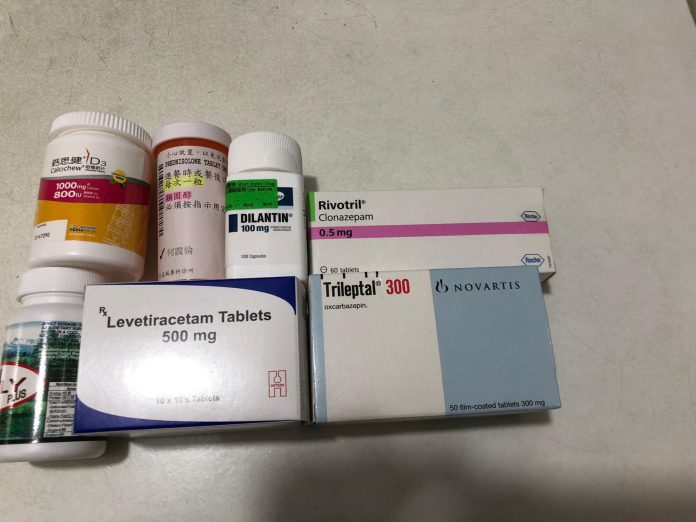 By Yilie Lo
For 44-year-old Alan Ho Chun-lun, simple things in life, such as walking and talking, can become challenges. After a year since his diagnosis, he still suffers from occasional joint pain caused by a rare disease called Adult-Onset Still's Disease (AOSD).
Ho lost his eyesight and has difficulty walking and speaking after suffering from a cardiac arrest and stroke. In August 2022, he resigned from his job as a secondary school English teacher.
"I used to make HK$75,620 every month before I got AOSD. Now, I have to live on a monthly disability allowance of HK$4,010 from the government. Our whole family is living off my savings. My elder kid is just 9 years old and my wife quitted her job to take care of me full-time,' Ho, who had taught for 20 years, says.
In November 2021, the former teacher was hospitalized after suffering from two weeks of recurrent fevers. He experienced intermittent loss of consciousness, a nine-minute cardiac arrest, and a stroke.
It took doctors nearly a month to make a correct diagnosis. Ho points out that it was because no specific test is available to detect the disease.
"The doctors could only use the method of exclusion. They gave me medications according to the suspected causes and observed the effectiveness of the medicines on me," Ho says.
"I sought consultation from medical experts of different specialties. My sample was also sent to Germany for examination," he adds.
According to the National Organization for Rare Disorders, AOSD is a rare inflammatory disorder which affects between one and 34 people per million. Symptoms vary from high and spiking fevers, joint pain, to others associated with systemic inflammatory diseases, such as having salmon-pink rashes.
Candy*, 41, is one of the few in this city whose story echoes with Ho's. She was diagnosed with AOSD in 2013.
She suffered from recurrent fevers for three months before she was diagnosed.
The AOSD patient has been running a Facebook page, "Aosd-成人史迪爾氏症 Adult onset still disease" since 2017, sharing information about AOSD and her personal experience battling the illness.
"AOSD is so rare that information about it is very limited. When I was diagnosed with the disease, I felt lost and helpless," she says.
Providing information on various rare diseases, Rare Disease Hong Kong (RDHK) is the largest support group for rare disease patients in Hong Kong. However, information about AOSD cannot be found on its website. This means that in Hong Kong, no AOSD patients, or their families, have ever registered to be a member of the support group.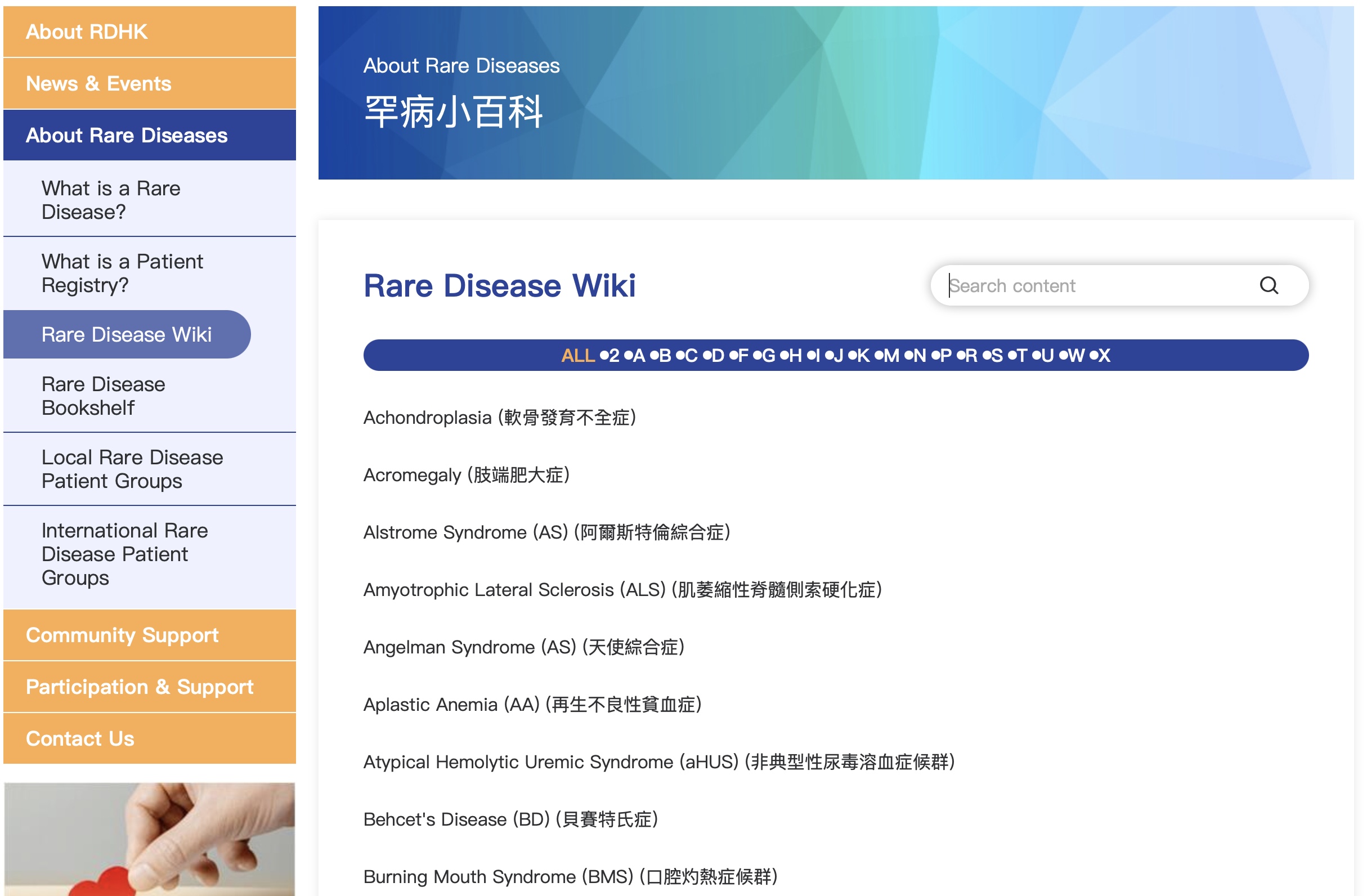 "I hope it (my Facebook page) can serve as a platform to build a community of AOSD patients and let them know that they're not alone," Candy says.
"AOSD is not a disease with obvious symptoms. It takes a very long time for doctors to make an accurate diagnosis. It is very stressful for patients when they do not know what is happening. I just hope patients can find support from my Facebook page," Candy adds.
Over the years, she has gained over 250 followers, including AOSD patients from Hong Kong and Taiwan. Her readers exchange their first-hand experiences and encourage one another in the comment sections of her page. They also discuss information about the disease, such as the effectiveness of the medications that they are taking.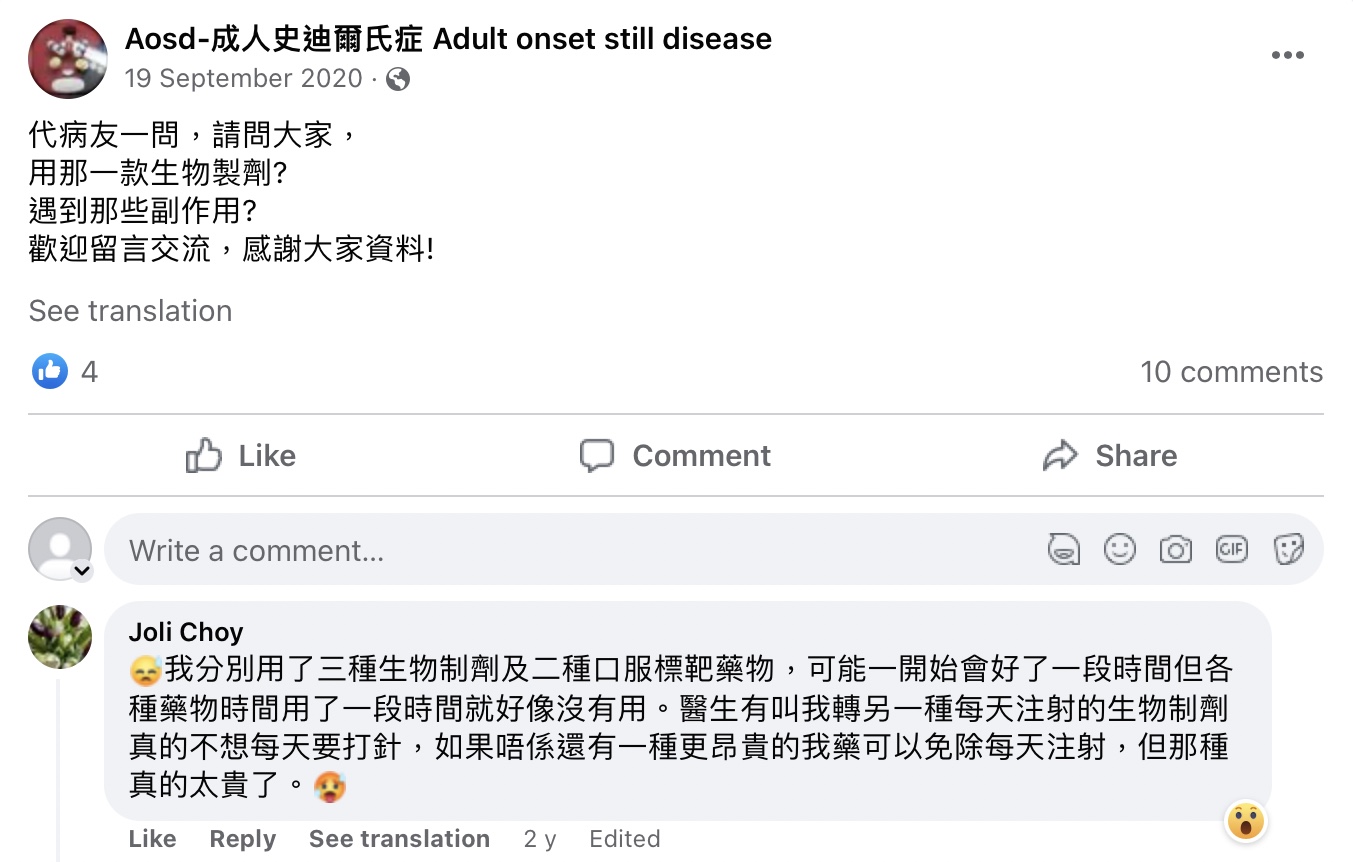 In the 2022 Policy Address, the government announced that a database for individual uncommon disorders would be established. A cross-border collaboration between China's national collaborative network for rare disease and the Hong Kong Genome Institute would also be introduced.
Dr. David Lam Tzit-yuen, the Legislative Council member for the Medical and Health Services Constituencies, believes that the Mainland has an advantage over Hong Kong in treating and diagnosing rare diseases.
"It is difficult for local healthcare professionals to recognize a case of AOSD because they lack the experience of diagnosing and treating rare disease patients," Lam says.
According to him, the Mainland has a larger database of patient information. It is easier for doctors there to find similar rare disease cases, resulting in a higher efficiency of diagnoses.
"In our current public health system, a centralized database of recorded rare disease cases is not yet established. Patients might be referred to different specialists according to their symptoms, so it is a long journey before the correct diagnosis is reached," he adds.
"The number of rare disease patients and the variety of rare diseases (in the Mainland) are way more than Hong Kong's. Their health professionals are more experienced. Our system and local health professionals can learn from them through the collaboration," Lam says.
*Name changed at interviewee's request.
Edited by Lesley Lam
Sub-edited by Victoria Fong