Some patients opt for palliative treatment and return home during their final stages of life.
By Charlotte Wu
Home death service provider Chen Pui-hing learned what a good death is from families that he has helped.
"A good death is a sense of comfort and security that can only be provided by dear ones, not medical equipment," the 29-year-old funeral director says.
"My main work is organizing funerals. I visit patients who want to pass away at home [before their death]. Then I clean their bodies and transport them to the mortuary when they are gone," Chen says.
Chen also invites family members to do some tasks such as applying face cream, combing hair, and putting on socks for the ones who passed away at home.
"It is not necessary for family members to participate in the cleaning process. But I know they want to do something for their beloved ones in their last moments. Showing them the cleaning process can assure them their loved ones are treated with care and cautiousness," the Lingnan University graduate who majored in philosophy says.
"I am all ears when I do the cleaning. Families love sharing memories of their loved ones with me such as having dim sum at restaurants and stories about their neighbors," he says.
Home death is a form of end-of-life care that allows terminally ill patients who refuse to receive interventional treatments to spend their final days in their homes, rather than passing away in a hospital or hospice facility.
Patients who opt for home death services are discharged from hospitals after evaluation. Doctors visit these patients every 14 days until they pass away.
To avoid startling the neighbors, Chen dresses the departed in casual clothing with masks, glasses, and hats as if they are going to hospitals for a medical appointment. A wheelchair is used when transporting the body to a seven-seater car which will take them to the mortuary.
Chen believes the lack of public education is the biggest challenge when practicing home death service in Hong Kong.
"The public has misconceptions towards home death. Some families worry the transporting process might involve many service helpers and large-size equipment. They want to do it in a subtle way," he says.
"Some life-and-death associations are providing services in a traditional manner such as transporting dead bodies to the funeral parlor with a stretcher bed, which is completely unnecessary," he adds.
"Home death is a hard decision to make. It will be easier for family members to take care of the patient if they are placed in the hospital. Home death means that family members witness the pain their loved ones endure and must always cater to their needs before they are gone."
Three in every ten people want to pass away at home, according to a telephone survey of 1,067 Hong Kong people conducted by the Chinese University of Hong Kong in 2017.
But only 5.5 per cent of Hong Kong people died at home in 2019 as reported by the Census and Statistics Department.
Chan Muk-kwong, the Chief Operation Officer of the Society for the Promotion of Hospice Care (SPHC) says the organization receives about 12 home death cases per year before the pandemic. Over 80 per cent of them are aged over 65.
"More middle-class people are informed about home death. They are more educated and open-minded. However, it is still not a popular choice among grassroots because the service is costly," Chan says.
The NGO provides palliative care services to patients with life-limiting illnesses, such as cancers or heart failure. They started providing home death services in 2017.
The group charges grassroots patients HK $600 (US $74.4)  for each visit, including Comprehensive Social Security Assistance recipients, subdivided housing and public estate residents. Those who are not on welfare have to pay HK $4,800 (US $611.5).
An average of HK $12,000 (US $1,528.7) for cleaning and transportation services is charged for all kinds of patients.

Chan observes most patients in Hong Kong now receive short-term treatments and surgeries for severe injuries including heart attack and stroke. Palliative care is not seen as an important medical speciality in Hong Kong.
He suggests three ways for the government to meet the needs of population growth and develop the service.
"Manpower training is essential to develop it [palliative care] into a speciality. Each hospital should establish a hospice care department and wards to serve such patients. Promotion should be done in grassroots communities and elderly centers," he says.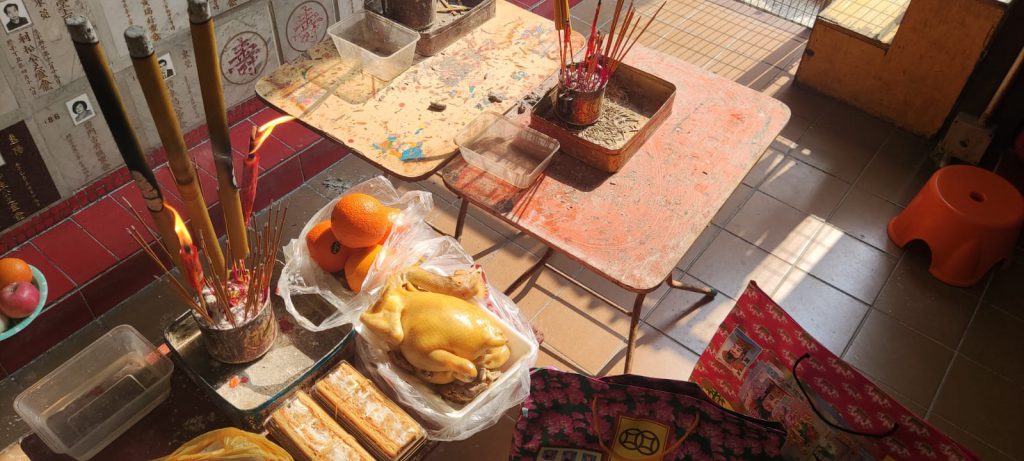 The "Strategic Service Framework for Palliative Care" was developed by the Hospital Authority in 2017 to guide the development of palliative care services in the coming five to ten years.
In a written response to queries from Varsity, the Hospital Authority says they will regularly review the demand for services according to population growth, advancement of medical technology, and healthcare manpower to better meet the needs of patients.
The Hospital Authority aims to strengthen the specialist palliative consultative service in hospitals and train nursing staff to support terminally-ill patients beyond palliative care settings.
Palliative care outpatient and day services are provided in phases. Home care services are also provided via nurse visits, according to the authority.
Edited by Charlie Chun
Sub-edited by Esme Lam