Monitoring cameras are installed to ensure elderly safety in China.
By Kamun Lai
Xia Qi is encouraging her friends to install cameras to monitor elderly who live alone at home on social media platforms after she has done the same for her 89-year-old grandmother to offer immediate help in case of an emergency.
"My grandma is old and has difficulties moving around. I always feel worried about her and fear she might injure herself if she falls down at home alone. After installing the cameras, I can check on her any time," the concerned granddaughter says.
The 28-year-old has installed a camera at her grandmother's home on the bedside table in her bedroom, which can rotate 360 degrees to cover the entire room.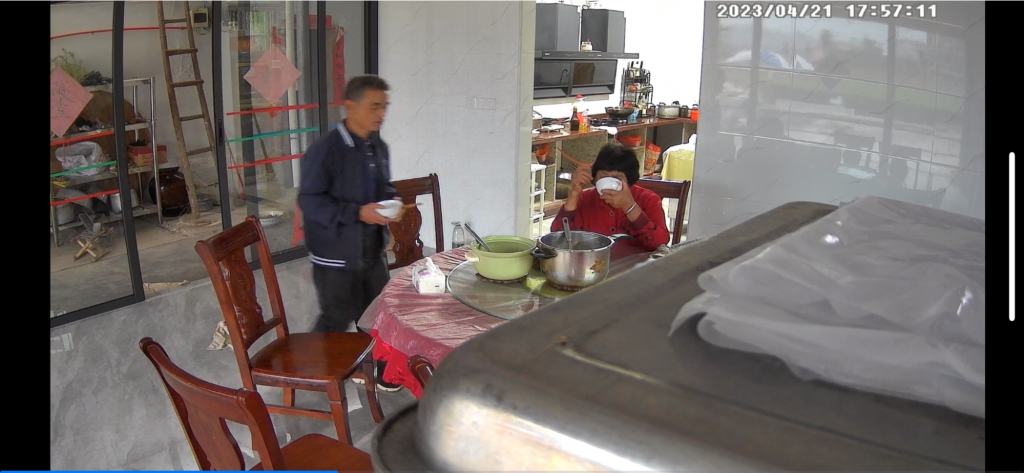 The grandmother lives with Xia's parents in Shandong province, while Xia lives in Jilin province, which is 1384 kilometres away from her parents' home.
Xia's mother can only take care of the grandmother after 4 p.m. after work every day. The elder is left alone on her own from 8 a.m. to 4 p.m. every day.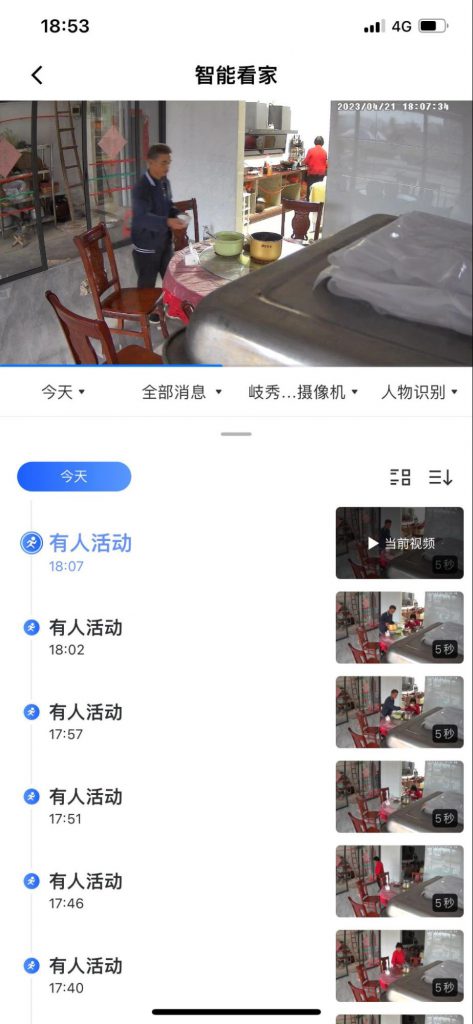 The camera monitors her grandmother's bed and every corner of her bedroom, and is connected to Xia's iPhone.
"My granny did not welcome the idea of installing cameras in her room at first, as she was not used to it. But she eventually agreed after having a chat with me. I just want to make sure my grandmother is safe at home when she is alone. I do not think much about privacy issues," Xia says.
"Most importantly, the camera is equipped with an emergency call function. The camera can automatically make a phone call to me when it detects a human falling down. I can also talk to my grandma any time using the camera," she adds.
The number of elderly aged 60 and above in China reached 2.67 million in 2021, accounting for 18.9 per cent of the nation's total population and more than half of them live alone, according to the Ministry of Civil Affairs.
The market for home security cameras in China grew from 40.4 million units in sales in 2020 to 47 million in 2022. Among the sales, nine per cent were monitoring cameras that were designed for monitoring children, elderly, and pets, according to China Surveillance Camera Market Summary and Outlook 2022.
47-year-old Huang Liuzhen who works as an accountant, has also installed a monitoring camera in the dining room of her parents' house in a village in Fujian province, which is 136 kilometres away from her home in Xiamen, a city in Fujian province.
"My father is 77 and my mother is 72. They live in the countryside. It takes me two hours to drive there. It will be too late when I get there in case they need my urgent help," the accountant says.
"I installed a monitoring camera in the dining room because it is the place where my parents have their meals and spend most of their time at. Also, it would not invade too much of their privacy," she continues.
Huang recalls her father once turned the camera to the other side to avoid letting her see what they had for dinner.
"He does not want us to know what they eat sometimes if they do not eat well. Sometimes they are also scared of sudden camera noises or my voice from the camera as I used to talk to them via the camera," she adds.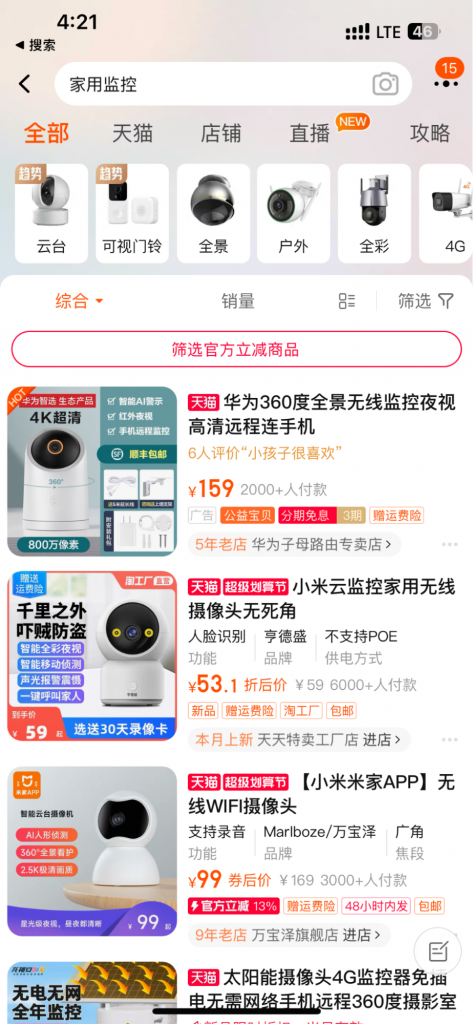 Now Huang avoids directly talking to her parents using the camera. She uses her iPhone so that they know she is calling them.
"Installing a camera helps me stop worrying about my parents who live alone. But we have to do it without invading their privacy and also to make sure that the camera does not make them feel uncomfortable," the 47-year-old says.
"I do not think much about the cybersecurity issue. I am not an expert and have no idea about it," she adds.
Professor Meng Wei at the Chinese University of Hong Kong's Department of Computer Science and Engineering, warns there are privacy risks when using remote-control cameras at home.
"First, the camera may use an unencrypted channel for communicating which allows the attacker to directly capture data being transmitted. Second, the camera may have vulnerabilities allowing a remote attacker to directly gain control over it when using. Third, the end users of the camera may have insecure configurations with unawareness of the security issues and lack of technical knowledge. Finally, there are also chances that the developers of cameras intentionally design some backdoors or flaws in the products," Meng says.
Meng recommends users choose products from well-known vendors which treat cyber security and user privacy seriously. He also reminds users to read the manuals carefully to ensure that they correctly configure the devices and software.
"Finally, in situations where privacy comes first, avoid placing the camera in private spaces such as bedrooms or bathrooms," he adds.
Edited by Lily Wang
Sub-edited by Charmaine Choi