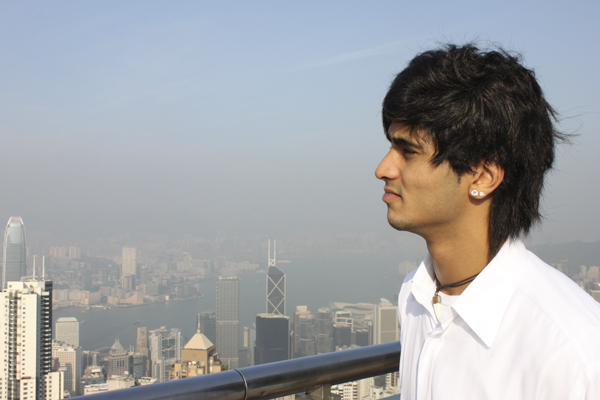 Reporter: Candy Chin
On a football pitch in Rio de Janeiro, Brazil, Hong Kong's diminutive number Seven, coolly receives the ball from his keeper. In a flash he controls it, then swivels and sends a neat volley it into the corner of the England goal. Hong Kong is thrashed in the match, but the 20-year-old striker scores his first two goals of the tournament. He would go on to score another 20, including hat-tricks against Argentina, Greece and Germany.
The player was Wahid Mohammad, a Hong Kong-born Pakistani, and this was the opening match of the Homeless World Cup Tournament held in September. Wahid ended up as Hong Kong's top scorer and a tournament favourite. Hosts Brazil won the trophy, but Team Hong Kong had reasons to be proud. They managed to boost their world ranking from 40th place to 37th out of 43 teams.
For the team players, this was a great achievement. Players for the Homeless World Cup are recruited from marginalized groups in society, such as the homeless, drug users and problem gamblers. They are put through four months of intensive training and then participate in the annual international tournament.
For Wahid, it has been an eye-opening and life-changing experience. The third of four children, he grew up in Hong Kong and speaks Cantonese, although he cannot read and write Chinese. He attended a school with other ethnic minority students and did not like studying. So he left after taking his Hong Kong Certificate of Education Examinations and started working.