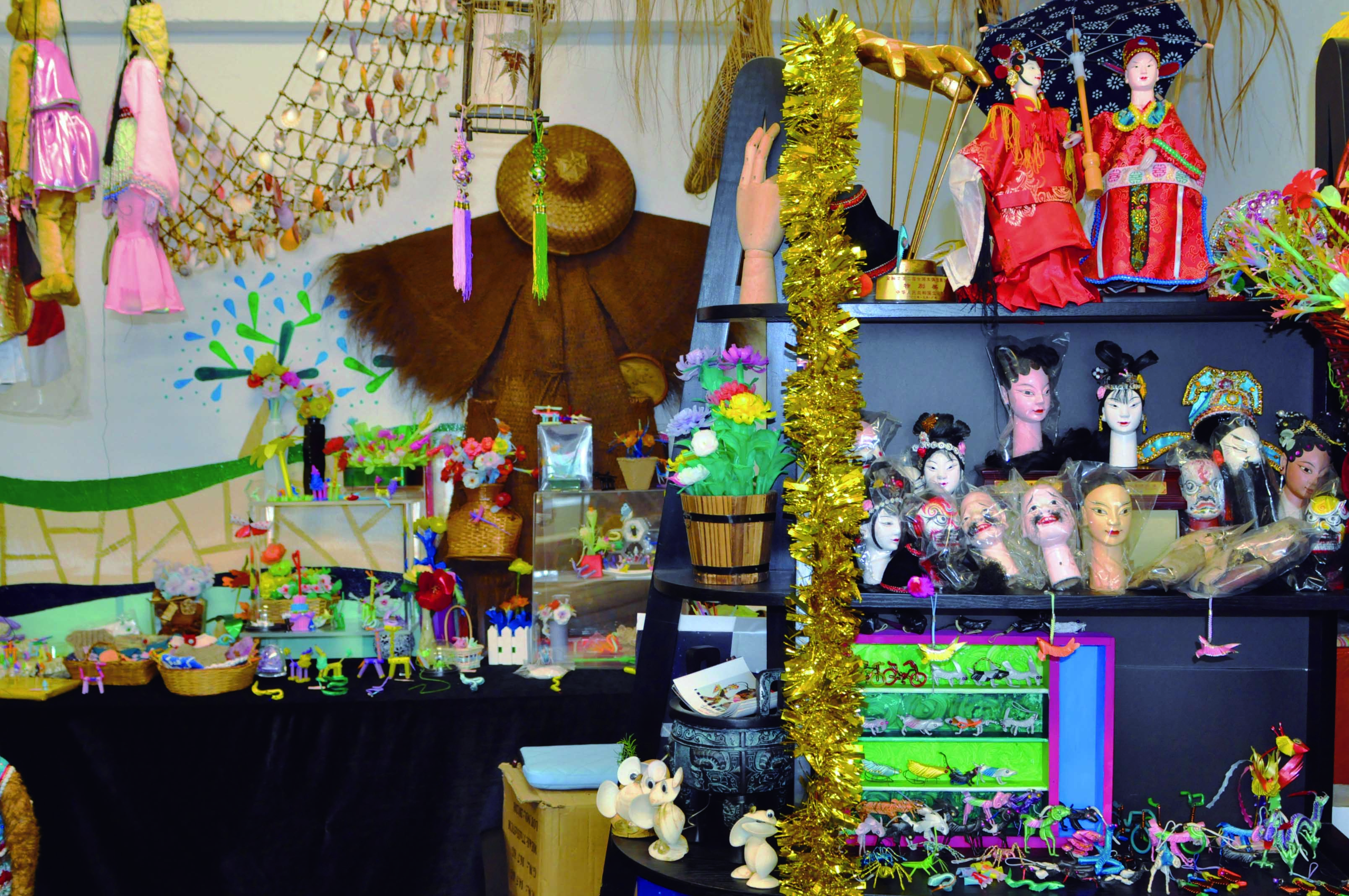 Traditional Chinese shadow puppets get a new lease of life
 By Charlene Kwan
In a 300-square-foot studio in an industrial building, a man wearing reading glasses is carefully and skillfully cutting a piece of cowhide into the shape of a puppet.
Wong Fai, director of Hong Kong Puppet and Shadow Art Center, is a shadow play maestro in his 60s. He has been fascinated by puppets since he was a boy and began to learn puppetry seriously, with marionettes, when he was 17.
His love of puppetry led the Hong Konger to travel to Hunan in the late 1970s to study shadow play from Tan Degui, an eminent shadow play maestro at the Hunan Puppet and Shadow Art Troupe of China.
Wong returned to Hong Kong as a full-time puppeteer performing at nightclubs and other places of entertainment. In the 1990s, the market for puppet shows shrank and the demand for performances declined. Wong worked as a building surveyor for the next decade or so, treating his art as a part-time job.
Even so, Wong has never lost his enthusiasm for shadow play. In 2000, he decided to devote himself fully to shadow puppetry once again and invited other masters from the mainland to help.
"I think if we let it fade away and no longer have these performances, this culture in Hong Kong, I think it would be a pity," he says with an unconscious frown.
What inspires and drives Wong to persist is his admiration for the skill of the masters he was apprenticed to who were passionate about performing throughout their lives. "[They were] performing until the last day of their lives and were extremely enthusiastic about this job," says Wong, adding that their dedication was a lesson that was worth learning.
Wong thinks the best thing about apprenticeships is that apprentices not only learn performing skills from their masters, but also life values. Despite this, he himself does not have any apprentices. "Shadow play requires a lot of time and patience in practising even basic skills," explains Wong. "Hong Kong people only enjoy things that yield immediate rewards."
To make shadow play more attractive to the next generation, Wong acknowledges the need to bring it up to date. In 2003, he used a combination of puppets, including marionettes, hand puppets and shadow puppets in a show, striving to make a fresh impression on his audience.
But he says it is difficult for people of his generation to hit upon new ideas. "Our concepts are very traditional, and we do not have broad enough vision," laughs Wong. "We will have to rely on the younger generation to modernise this art."
Opportunity came knocking through a Chinese folk art programme run by the Hong Kong Baptist University a few years ago. Wong met Lee Yuk-shan, a student who was willing to help him in his quest.