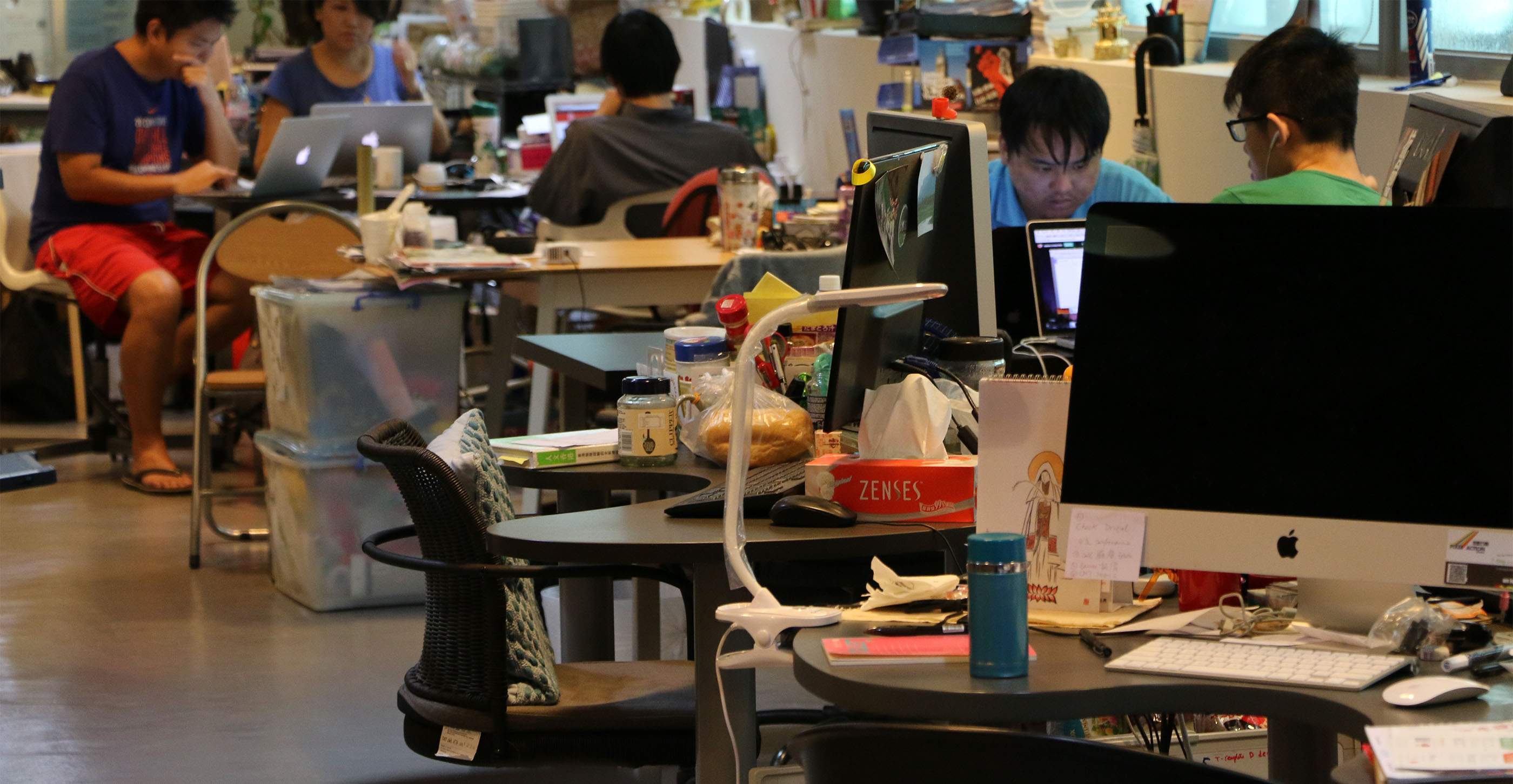 Youngsters face pitfalls as they chase their freelance and start-up dreams
By Kate Kim & Vivienne Tsang
Chandni Chotrani picks up her camera, looks for the perfect frame and takes the shot.
After finishing secondary school two years ago, Chotrani followed her instincts and her knack for photography. She asked her parents for a gap year so she could decide if this could be her life-long career. She is currently working as a freelance photographer.
Chotrani says being a freelancer is not as carefree as people might think. "It's down [to me] on my own feet," she says. She has to brush up on her photo-taking skills, reach out to potential clients, and maintain her website. It is challenging but she says she does enjoy her life now.
Brothers Jonathan and Eric Chiu are also choosing to strike out on their own. After earning good salaries, they decided to quit their jobs to establish their own start-up. "I don't want to work for someone," says Eric. "I'd be making money for the employer."
The brothers, admirers and devotees of the success stories from the Silicon Valley, are the co-founders of Lime Inventory, an app that simplifies stock-taking for restaurants and bars.
Despite the ups and downs of running their own business, the brothers are optimistic they can become lifelong entrepreneurs. They do not want to go back to regular employment because in their eyes, freedom means everything. "I would rather be poor and die trying," says Jonathan.
The Good Lab, a co-working space where the Chiu brothers are now based, aims at enabling like-minded people to collaborate and develop their businesses. Ada Wong, its director, came up with the idea of establishing this space through her personal observations. She noted that many cities in the region already have co-working spaces of their own. "I'm just following the trend worldwide."
Start-ups are just one dimension of the changing nature of work for young people. With the advancement of communication technology, many of them opt to work part-time or as freelancers. For some millennials, the traditional features of work – a fixed place of work, regular hours and constant contact with colleagues – are no longer familiar.
Foster Lam Yuen-ho, a social worker who specialises in career counselling for teenagers, says youngsters in the past were only concerned about the economic benefits of employment. Working was a means to survive. But young people now expect more from work, for example, job satisfaction and being able to contribute to society. He says flexibility and the autonomy to control their own life, have become key considerations.
Lam says that since more young people prefer part-time over full-time jobs, employers tend to offer contract-based or part-time jobs. But this is only part of the picture. While some youngsters might opt to work freelance or part-time, others might soon have no choice.
According to a recent report published by the International Labour Organization, the world labour market is undergoing a vigorous shake-up that is changing the meaning and nature of work. In advanced economies, the standard employment model is less dominant, and full-time, stable contracts represent less than one in every four jobs.