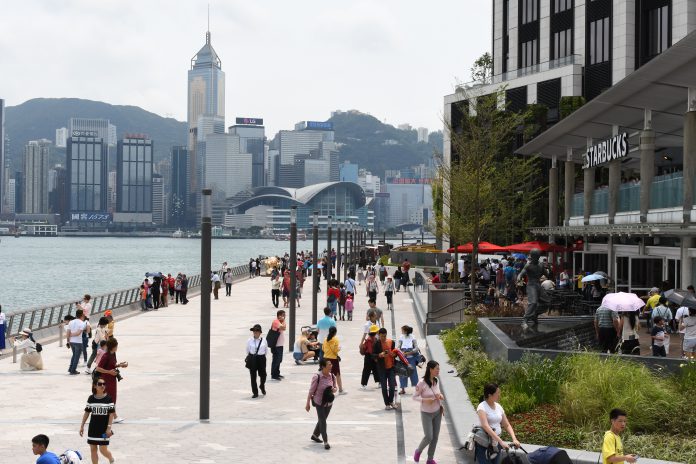 Crowned as "Pearl of the Orient" and "Asia's World City", Hong Kong has been a popular tourist destination. Tourism is a major driving force of the local economy, accounting for nearly 5 per cent of the city's GDP every year. Last year, tourist arrivals reached a record high of 65.1 million. However, the local tourism industry faces an uncertain outlook in 2019. The Hong Kong Tourism Board (HKTB) expects a bumpy ride for the sector due to economic uncertainties brought by the Sino-US trade disputes and slower growth in China's economy. Officials also say visitors are more likely to spend less and stay fewer days in Hong Kong.
In this issue of Varsity, we try to look into the challenges faced by the tourism industry in recent years from three different perspectives.
We start by exploring ways to enhance the diversity of Hong Kong tourism. The city has long been considered as a shopping paradise, but industry insiders say Hong Kong has more to offer especially country parks and cultural heritage which can help the city win over other tourist destinations. We have talked to tour operators who take visitors to green and cultural attractions.
There are also ongoing calls for improvements in Hong Kong's customer service quality. Hong Kong ranks the fourth lowest in the 2019 Smiling Report, which was compiled based on assessments of mystery shoppers in 29 countries and regions. We have spoken to inbound tourists who had unpleasant experience in Hong Kong. We also talked to workers in service industries to understand what difficulties the trade is facing.
Meanwhile, the influx of tourists, particularly those from the Mainland, also leads to questions about Hong Kong's capacity of handling large number of tourists and nuisances caused to residents in some districts. We have reached out to residents in Tung Chung, To Kwa Wan and Choi Hung to find out how their daily life activities are affected.
In this issue, we have also looked into why some college graduates pursue blue-collar jobs. We have explored whether the opening of the Xiqu Centre can rejuvenate Cantonese opera, and we have done a profile on a volunteer who has saved thousands of cats. Enjoy the read!
Iris Yeung
Managing Editor