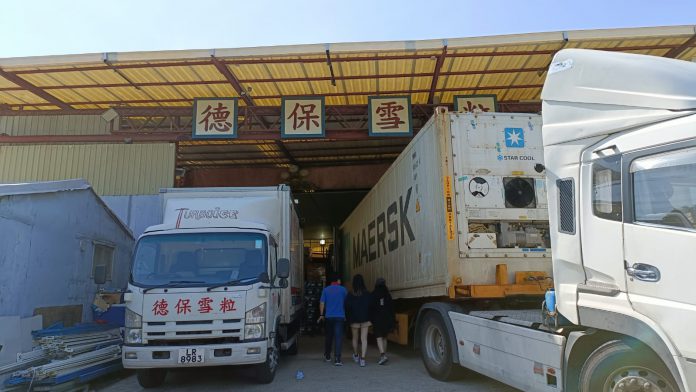 By Leopold Chen
Turbo Ice is facing difficulty as the government plans to seize its land for housing projects.
Chan Hin-hang, executive director of Turbo Ice Limited, says they knew that their land might be seized back in 2014, but the government did not take any action or have a timetable.
"On October 5 this year, the government delivered us a letter and told us that our plot of land will be seized by 2025," Chan says.
Workers of an ice factory in Tuen Mun work 24 hours a day on bags of ice and have them delivered across Hong Kong, but they may lose their jobs soon.
According to a document submitted to Tuen Mun District Council in August 2021, the factory located by Ng Lau Road will be converted into public housing buildings.
Applicants have to wait six years on average for a public housing unit, and the government has vowed to halve the waiting time, according to the Housing Authority.
About 234,600 applicants were on the public housing waiting list as of this September, while only 11,400 applicants settled in public housing units in the third quarter of 2022, says the Housing Authority on its website.
"I agree with the government that we need more public housing flats. But it is equally important to address our concerns. The government just updates its development plan on the gazette without having any discussion with us," Chan says.
Established in 1982 in an industrial building, the ice factory moved to its current location for sufficient water and power supplies to increase productivity in 1995.
"In the past, with limited water and power, we produced 1,000 bags of ice per day at most. But now, we can have 2,000 bags per hour, with 10 kilograms per bag," Chan says.
The company can deliver ice to anywhere with traffic roads in Hong Kong, according to Chan, and it takes up around one-third of the ice supply across the city.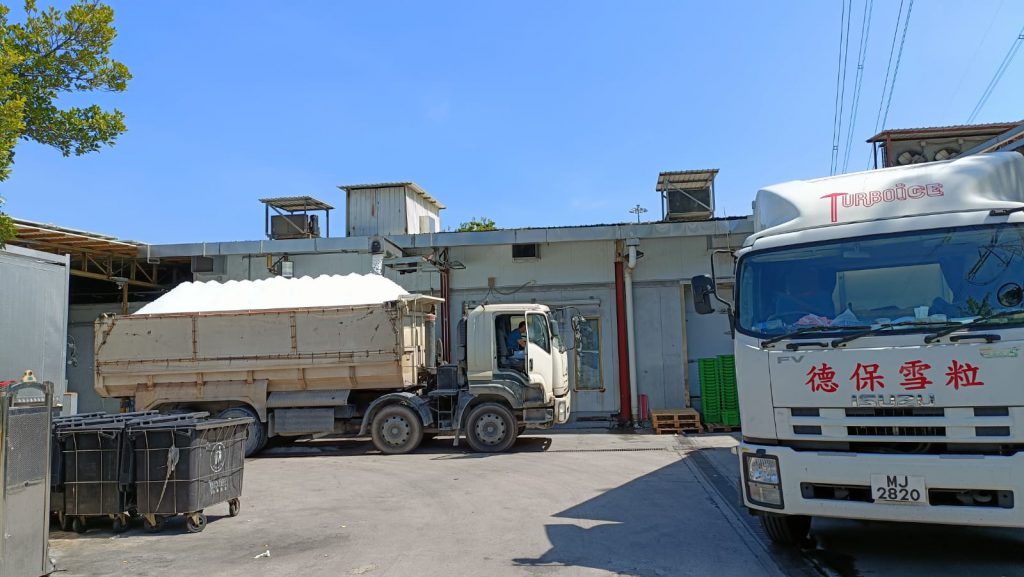 "It is impossible for Hong Kong to live one day without ice, and for my business, it is impossible to stop for even one day. Cold drinks, seafood at wet markets, and even concrete for construction… none of them can be made available without ice," Chan says.
"Should we stop our production for just one day, ice supply across the city will be overwhelmed," he adds.
The ice factory is not alone, other rural industries are also trapped in similar situations.
Chi Kee Sawmill & Timber, the last sawmill in Hong Kong located in northern Sheung Shui, folded on September 13 2022 because its plot of land was seized by the government for development purposes.
"Our hope is to remain here longer. The government might think keeping us here hinders the process of construction. That is why even if we gain support from media and political figures, our wish still cannot come true. What a pity," a sawmill's spokesman wrote on Facebook on the last operation date of the sawmill.
Yuet Wo, an 80-year-old seasoning producer, located just next to the last sawmill, is also facing possible closure.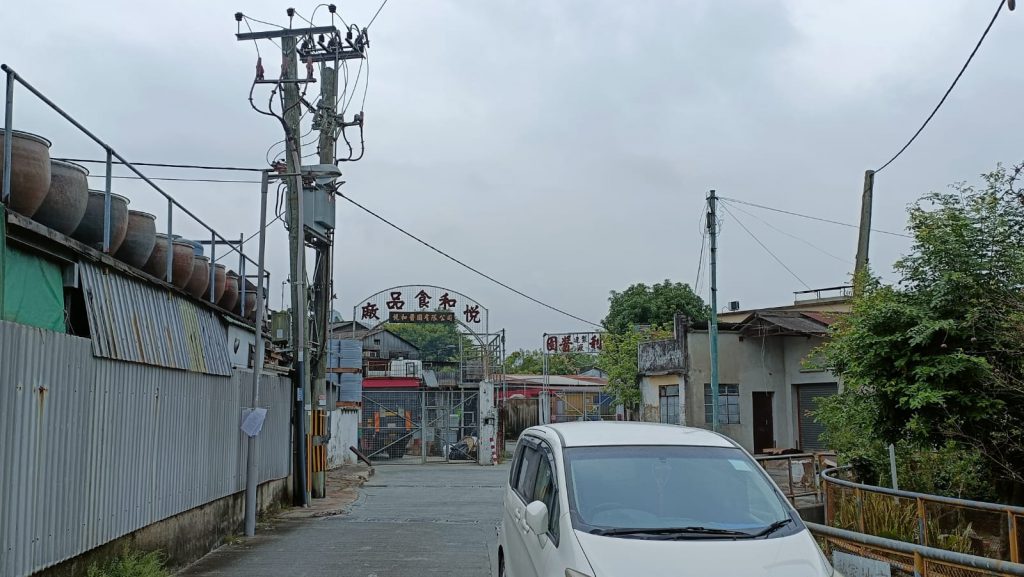 "Our land is just a small part of the development project, while many residents and operators in the area are affected too. As long as we stay, we insist on telling our story well," the factory wrote on Facebook on November 19.
Government Response
Speaking at a press conference on October 20, Secretary for Development Bernadette Linn Hon-ho vowed that the government has plans to seize 500 hectares of land for public housing development in the coming five years.
As compensation, Linn promised to allow affected business operators to rent multi-story industrial building units, which are expected to be available in 2027, at concession prices.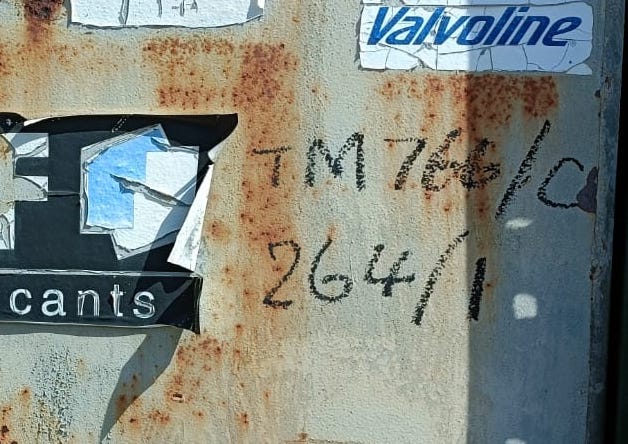 In response to Varsity's enquiry, the Development Bureau says that thorough research is conducted before a plot of land is zoned for development.
"In selecting sites for development and determining development scale, the government adopts a planning-led strategy, having regard to factors including the overall spatial layout, infrastructure capacity, and urban-rural integration, etc.," the bureau says in an email.
"(We will also) make available more suitable vacant government land for letting to brownfield operators affected to be affected by government projects by way of Short-term Tenancy (STT) through restricted tender," it adds.
STT refers to the leasing of unallocated lands for temporary use for a fixed term of one to five years, the government decides whether a next term should be granted afterward.
Delicate but Indispensable
Brian Wong Shiu-hung, a member of the Liber Research Community, who specialises in housing and planning research in Hong Kong, questions the feasibility of the government's relocation measures.
"That (STT) is not a guarantee for rural industries to work without worry, and it makes more rural industries reluctant to be relocated because that adds more uncertainty in their operation," Wong says.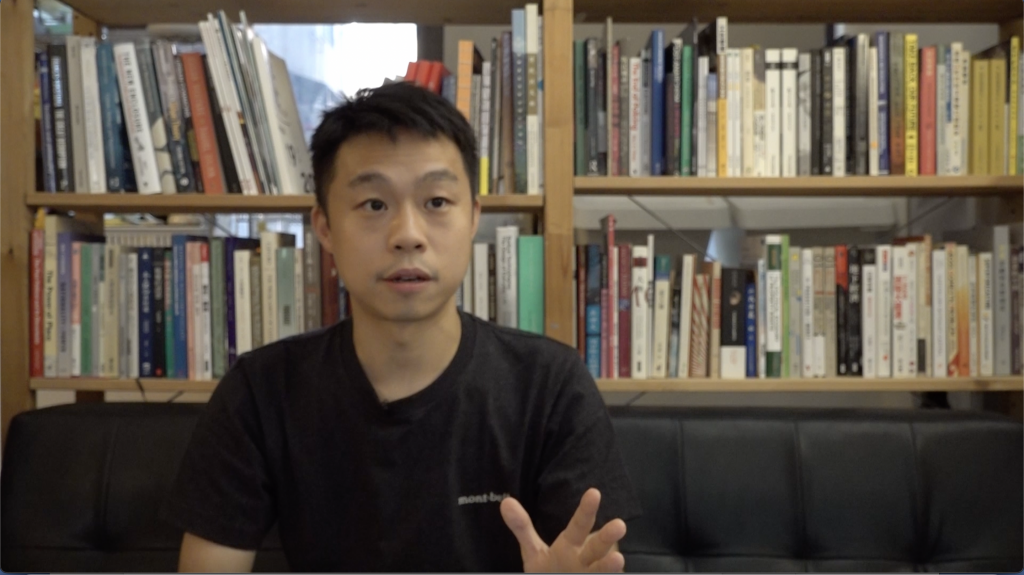 He has observed that the government chooses to redevelop industrial land in rural areas because these factories lack bargaining power.
He points out that the government tends to avoid underutilised plots controlled by village gentries and land banks of property developers when it tries to resume lands for urban development.
"What remains after we deduct these two groups of land are the non-indigenous villages and plots occupied by some rural industries. These become easy targets of the government because of the political convenience, as they are less powerful and have less bargaining power in the decision-making process," he says.
Wong points out that industries in rural areas are essential to keep Hong Kong resilient at critical times.
"When the logistics are interrupted, and there is no import, the local production of daily necessities becomes indispensable to stabilise pricing," he says.
"If the government only focuses on urban development and ignores the value of these rural industries, it would not be a kind of sustainable development that the government is expounding," he adds.
Sub-edited by Gloria Chan