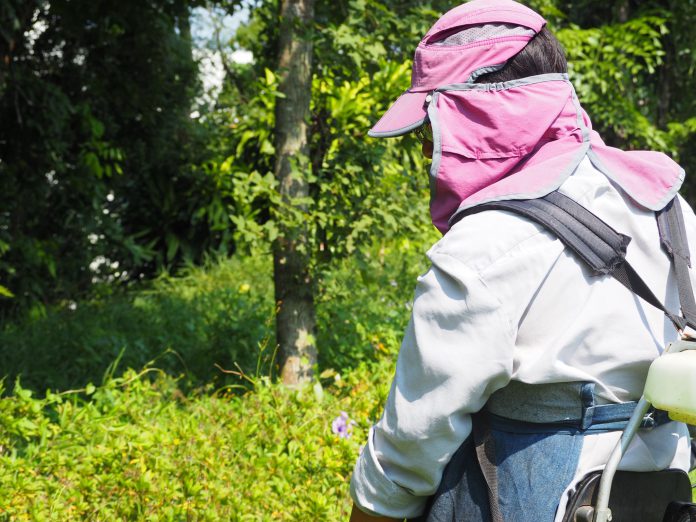 Workers in Hong Kong struggle with constant record-breaking heat waves.
By Iris Jiang
Death Caused by Heat Stroke
May Chan* is convinced that she had lost her husband to an invisible killer – heat, after the 59-year-old construction worker died following an eight-hour shift in a hot basement.
"He worked alone in a poorly ventilated basement. He told me that he felt very hot and stifling there. The accident happened on the fourth day he worked in that basement. I prepared two litres of water for him that day," Chan recalls.
The accident happened at a construction site in West Kowloon Cultural District in early June 2022. Records from the Hong Kong Observatory show the highest temperature that day was 32 degrees Celsius.
Chan adds that the death of her husband is still surreal for her. Instead of heat stroke, his cause of death was diagnosed as myocarditis, which is inflammation of the heart muscle that reduces the heart's ability to pump blood, resulting in shortness of breath. He had no record of other illnesses before.
Apart from medical expenses, the employer has not made any compensation for the death. With the help from the Association for the Rights of Industrial Accident Victims, Chan has applied for legal aid to go into a lawsuit for compensation. She is now waiting for the reply from the Legal Aid Department.
"The tricky thing is that the employer claimed my husband died off-work and outside the workplace, so they have nothing to do with his death," Chan says.
"But the truth is, my husband died right after work in their designated changing room. No one discovered him until around half an hour later," she adds.
Chan says she will not take the case to court due to the financial burden.
"How can I fight a legal battle against a big corporation alone? I just want justice for my husband. The death could have been caused by the high temperature and poor ventilation condition in the basement," Chan says.
According to the Centre for Health Protection, "when the environment becomes extremely hot and spontaneous responses cannot effectively cool down our body, heat exhaustion or even heat stroke will occur."
The centre also says headache, shortness of breath and mental confusion are symptoms of heat exhaustion.
When the body temperature reaches 41 degrees Celsius or higher, people become unconscious and heat stroke may occur. Immediate first aid is required to prevent potentially lethal complications.
Heat Exhaustion Under Very Hot Weather
A similar accident had happened to Adrian Wong who worked as an outdoor vendor at one of the theme parks in Hong Kong from June to August.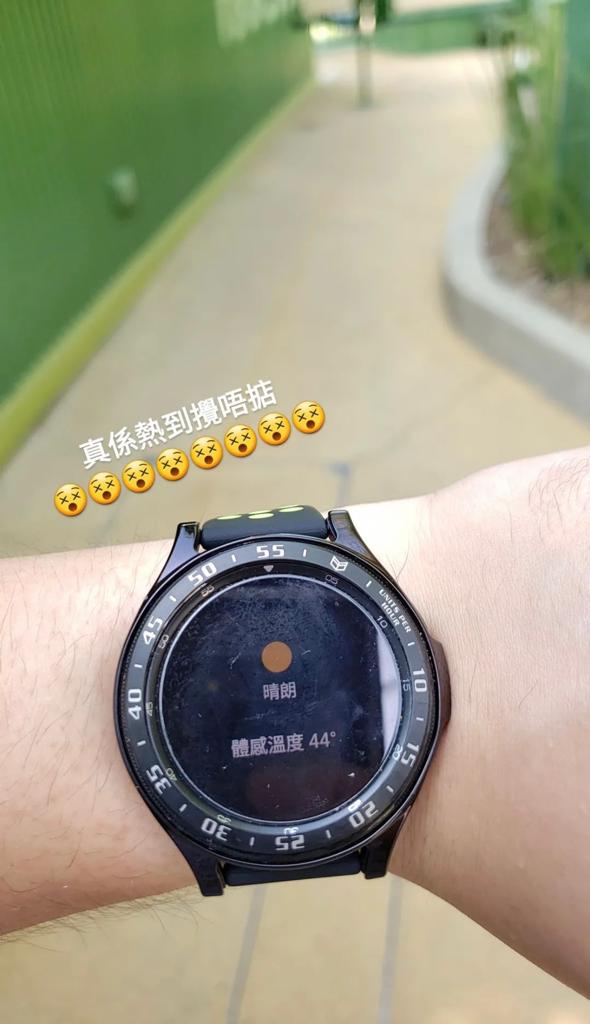 Despite the Very Hot Weather Warning Signal, Wong wore a long-sleeved uniform and a hat, sweating under the sun, selling cold drinks to visitors. He once suffered from heat exhaustion during work.
With an apparent temperature of more than 40 degree Celsius, the former seasonal part-timer had to stand in an open space for more than eight hours and carry boxes of drinks from backstage to the outdoor vendor.
"I sweated a lot and I had no time to drink enough water. Then I started feeling dizzy and sick walking back-and-forth. I did not dare to bother my colleagues since they were all upset by the very hot weather," Wong says.
He then took a 10-minute break in an air-conditioned room and drank water. Nobody was there to offer him help.
Wong also complains about the lack of breaks for outdoor workers under very hot weather, saying the company often combines a 15-minute break with their designated lunch time.
"Why can work be suspended or even called off due to typhoons but not very hot weather? They are both adverse weather conditions which can be fatal," Wong says.

Heat Stroke Or Personal Illness?
Working under intense heat has become more frequent for workers due to record-breaking temperatures recently.
With 25 hot nights (nighttime temperature 28 degree Celsius or above) and 21 very hot days (highest daily temperature 33 degree Celsius or above), July 2022 was the hottest month in Hong Kong ever since the availability of records in 1884, according to the Hong Kong Observatory. It explains the prolonged high temperature was due to a strong subtropical ridge persisting over southern China.
The highest temperature that month, 39 degree Celsius, was recorded at Sheung Shui Weather Station. The number of very hot days in July 2022, 21, equates to that of the entire year of 2012.
The average temperature in July has also increased by 1.5 degree Celsius, from 28.8 in 2012 to 30.3 in 2022.
In response to the worsening hot weather, the government says it will formulate heat stroke prevention measures.
The Secretary for Labour and Welfare, Chris Sun Yuk-han, said in a reply to the Legislative Council on July 13, 2022 that the number of work injury cases related to heat stroke registered by the Labour Department from 2019 to 2021 are 20, 12 and 22 respectively. No fatalities were recorded.
He also states that more specific guidelines based on the Hong Kong Observatory's Hong Kong Heat Index are under consideration. Employers are required to take heat stroke prevention measures in extremely hot weather.
Fay Siu Sin-man, chief executive of Association for the Rights of Industrial Accident Victims, says the number in the official record is just the tip of the iceberg.
"If outdoor workers die during work, their personal illness will be firstly considered as the cause of death, even though it is triggered by high temperature at the work environment. It is hard for them to get compensation from the company," Siu says.
She adds that the Association received six fatalities reports related to heat stroke from June 2022 to August 2022. In 2020 and 2021, the Association received four and three reports respectively.
Siu also points out that guidelines based on the Heat Index have no legal power.
"Employers will just take those guidelines for reference. They will not be penalised even if they do not follow," Siu says.
She adds that the consequences will only come when someone dies during work and the court finds the employer to be guilty of neglecting government guidelines.
Siu suggests that the government should include heat stroke as one of the occupational diseases so workers can be compensated by the government.
"The government should not attribute the death of outdoor workers wholly to their personal disease. If part of it is due to the very hot weather, their family members should get at least 50 or 70 per cent compensation without going through a long and expensive legal procedure," Siu says.
Apart from compensation, Siu says preventive measures are also important.
"More shifts between workers and regular rests are needed. The government should consider suspending work when the weather is extremely hot," Siu adds.
*Name changed at interviewee's request.
Sub-edited by Leung Pak-hei