A Hong Kong-based Dominican music composer who has recently gained popularity wants to heal Hong Kong people despite physical limitations brought by COVID-19.
By Charmaine Choi
"Okay, sing this with me! Jat Cai Coeng!"
Does this line sound familiar to you? Such an iconic line is the opening of music composer Chris Polanco's viral Instagram Reels challenge #JamWithPolanco. It has become the catchphrase of the 44-year-old Hong Kong-based Dominican musician that has been heard by tens of thousands of netizens.
"If I want to engage with Hongkongers, what better way to start the videos than with their native tongue and sing songs that they are familiar with?" Polanco says.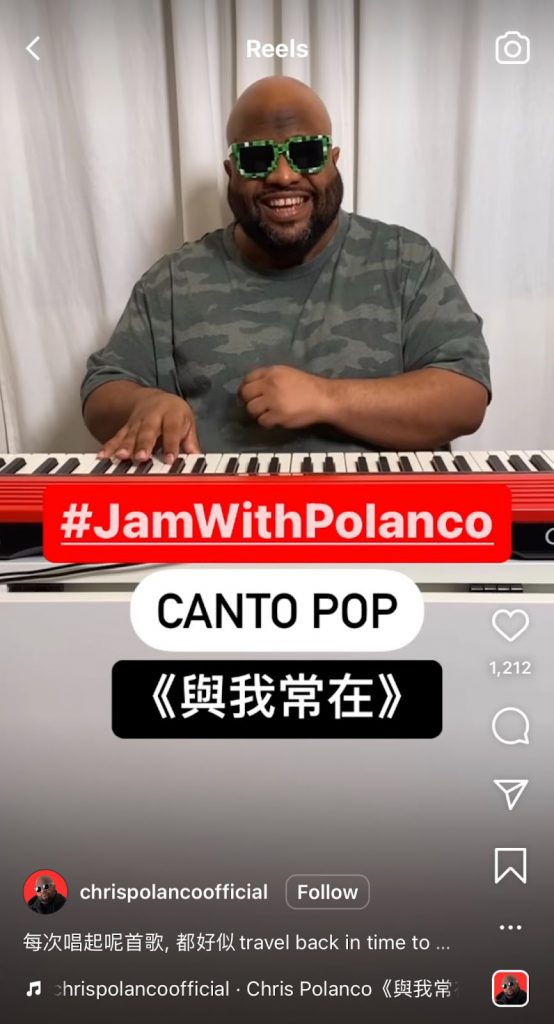 Despite not speaking the most perfect Cantonese, Polanco has filmed over 160 short videos on Instagram since April 2022, hoping to bring positive energy to Hong Kong people during the current difficult time.
Also known as Instagram Reels, Polanco's short videos invite netizens to duet with him on songs in different languages including Cantonese, Mandarin, English and Spanish. His videos have attracted over 10 million views on the platform in seven months.
Ever since he started putting out Instagram Reels, Polanco has received dozens of heart-warming messages from fans, thanking him for inspiring and encouraging them to share their singing and enjoy the music.
Screenshot of Chris Polanco's Instagram Reel
"If it were not for you, I would not have had the courage to share my singing on social media in front of a camera. I have not sung my heart out like this for a very long time," a message from the musician's fan reads.
When walking around the city even with a mask on, people still recognise him. "It feels so surreal when people come up to me on the street, saying the exact catchphrase," he adds.
The viral success of his videos came as a total surprise to Polanco. It all stemmed from a simple idea from his manager, Bonnie Chan Hei-man, who urged him to keep putting out content and creating even when the city was hit hard by the pandemic.
His Instagram followers have grown from 3,800 to more than 86,00 since the first Reel. Polanco confessed that he had doubts whether local audiences would find the singing of a middle-aged, brown-skinned man in sunglasses with a piano keyboard interesting.
"My manager kept telling me to 'Si Ha La' (Give it a try) and I thought why not? Look at how far we have come now!" he adds.
Having stayed in Hong Kong since 2000, the 44-year-old has spent more than half of his life creating and performing music in this city.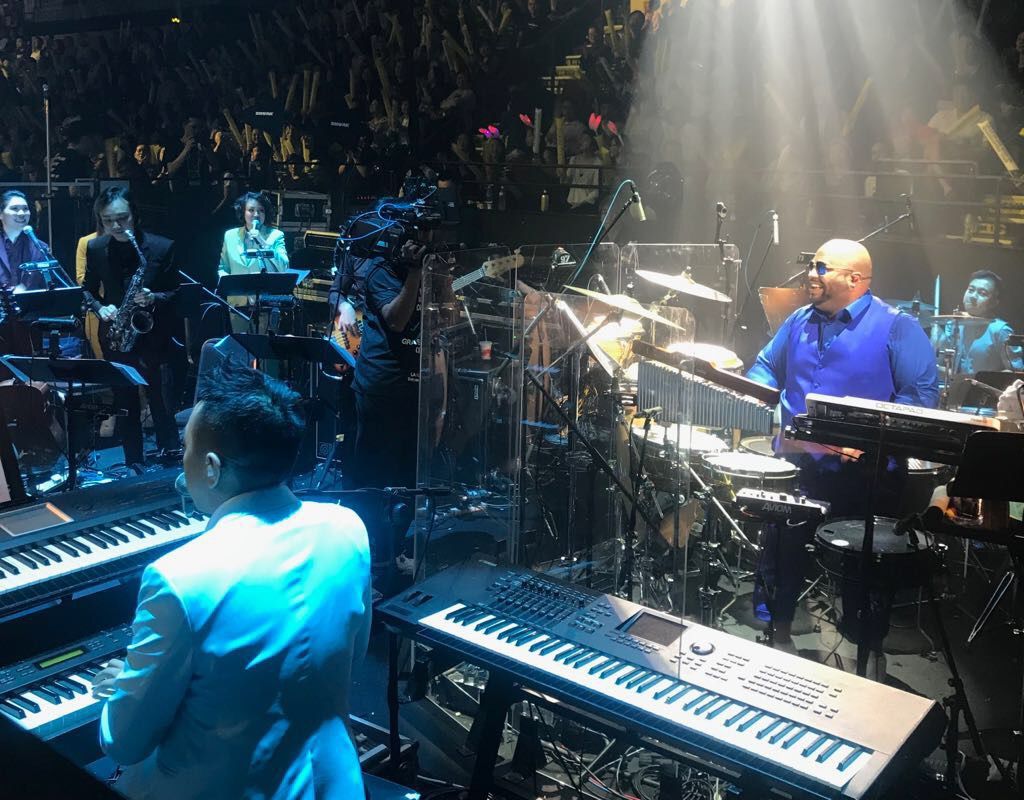 Though many performances and events were cancelled because of the pandemic, as an active performer, Polanco did not cease to create. Unable to perform live, he grabbed a phone, set up a tripod, sat in front of a table, placed a piano keyboard on top and started recording these 30 to 60 seconds of music snippets.
Polanco is thrilled by Hong Kong people's musical talents.
"No matter the race, gender, religion or age, people are joined together because of the music. I hope to share this love, passion and care with my Reels, and also to encourage people to do the same, it is my mission in life," he adds.
A Fascination Since Childhood
Growing up in the Dominican Republic, the nation that is known to be flooded by dance and music everywhere, Polanco has been fascinated by Latin music since small.
As a church kid, Polanco loved singing along to hymns and was deeply charmed by the performers.
"When those musicians were performing on stage, there were beams of happiness radiating from within. The joy and positivity was contagious," he adds.
While other kids were out playing with their peers, young Polanco would sit next to his grandfather and listen to classic folk songs like Bésame Mucho from ballad group Trio Los Panchos on vinyl.
Calling himself the "writing machine", Polanco has been writing and composing songs since 13. He debuted with an amateur piece, "Gracias Mama", dedicated to his mom for bringing him so much joy and happiness. He also wrote jingles for radio and commercials.
"My voice was always on the radio stations and TV as I would sing short tunes for shows or advertisements," Polanco says.
Polanco is not only a composer, but also a performer. He picked up various music gigs and shows. His performance at Sheraton Hotel at Santo Domingo caught the eye of French recruiter Beatrice Zessac. He was invited to fly all the way to Hong Kong to work for the Ocean Park.
"They want to cheer the crowd up with some upbeat and catchy music before the dolphin starts jumping. Fast-paced and cheerful Latin music is the perfect choice for that," Polanco says.
"My mission in life is to spread good vibes and bring people together with my music. I feel like performing in Hong Kong is a great opportunity to spread Latin music to a broader audience," he continues.
When Polanco came to Hong Kong, he barely knew any Cantonese or English, but he quickly picked up some essential greeting phrases like "Daai Ga Hou" (Hello everyone) and "Fun Ying Daai Ga" (Welcome everyone) to engage with the crowd from his fellow colleagues.
Despite the language barriers, Polanco and his band managed to break through cultural differences with devoted efforts and shared the joy and vibrancy of Latin music with the local audience.
Polanco recalled that when the audience left the auditorium after the dolphin show, some of them were still humming and dancing to the melody that they had just performed.
"My mission in life is to spread good vibes and bring people together with my music."
Spreading Joy Through Music
Polanco left the Park after the six-month contract ended for an IT position at the Dominican Republic embassy in Hong Kong and continued pursuing his music career after work. The musician formed a band, Azucar Latina, and started playing gigs and band performances at local bars in Lan Kwai Fong and even at Sands Casino in Macau.
"I want to be remarkable as a musician and I feel appreciated for my talents in Hong Kong. I know that I want to continue bringing more of this (joyful) energy to Hong Kong people," Polanco continues.
The band was very well-received and Polanco's performance gained the attention of singer Maria Codero and musician Jun Kung, which sparked off a series of collaborations with various celebrities on tours, including Sandy Lam Yik-lin, Eason Chan Yik-Shun, the Grasshoppers and Joey Yung Cho-yee since 2010.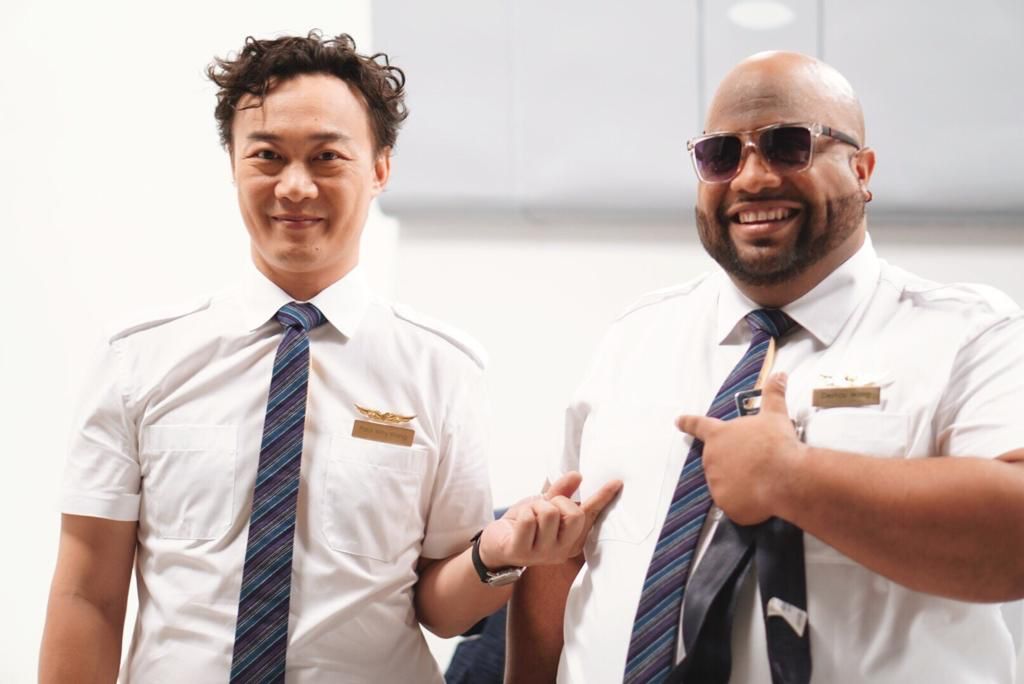 Having been on tours and performing worldwide for over a decade, Polanco desperately needed a creative outlet to continue his mission of sharing music when the fifth wave of the pandemic hit Hong Kong in April 2022.
Creating videos becomes his lifeline.
"During the gloomy times, I want to cheer people up with my music, I do not want to stop creating," Polanco says.
"Humans are created to share, especially in moments of sadness. When people join together with friends and family to duet with my Reels, sharing the love and happiness, my mission and purpose are fulfilled," he continues.
Speaking of his unexpected rise to fame on Instagram, the musician believed appreciation is crucial.
"Appreciation is what keeps me going. Once you appreciate the things you have, no matter how big or small that is, everything becomes valuable," Polanco says.
"There are a lot of opportunities given to anyone on a daily basis, you just need to have an open heart. The pandemic has created this golden opportunity to elevate my career," Polanco adds.
With his career stretching across two decades in Hong Kong, Polanco describes his music journey in Hong Kong as a "bus ride".
"It is quite a long haul, just like a bus ride. You can take a faster route by the MTR, but with a bus, you get to enjoy the scenery along the ride. Coming to Hong Kong is the best decision that I have made and I enjoy every encounter that I have made along the way."
Edited by Gabriella Lynn
Sub-edited by Ella Lang